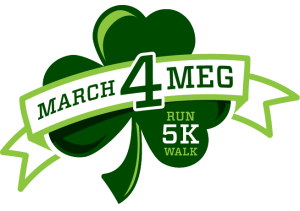 Do you examine your skin often for new or changing moles?
Have you had a full body scan to check for skin cancer?
Especially if you have fair skin and lots of freckles, as I do, you may know how important this is.
I didn't realize how important and serious it is until recently.
Not long ago, a close friend of mine was diagnosed with stage one melanoma skin cancer. Luckily, it was caught early and she was able to have it removed. She will still need to return for regular exams, but is out of the woods for now.
Interestingly, my friend got checked out when she did, because another mutual friend shared about one of her loved ones, who had stage four melanoma and was doing treatments to try to have more time with her family before she dies. Our mutual friend was asking for prayers for the woman she knows with skin cancer and it was the final kick in the rear end that my good friend needed to go see a dermatologist.
You would think having lost my paternal grandmother in May 2000 to skin cancer, that I would have learned more about melanoma sooner. I certainly wear sunscreen most of the time when I am outside, especially when at the beach or pool in a bathing suit. However, I think since my grandma was 80 when she died and was diagnosed with melanoma the same week that she passed away, it didn't strike me as much as learning about my friend's recent experience and another local family's loss of their loved one Meg.
Last year one of my neighborhood friend's invited me to March 4 Meg, with Team Nate, in honor of her loved one Meg, beloved wife and mom of four, who died two years ago in March of melanoma skin cancer. According to March4Meg.com:
Melanoma is one of the fastest growing cancers in the United States and throughout the world. Every hour of every day someone dies from Melanoma. Promoting awareness can save lives as Melanoma is curable if detected early with over a 90% survival rate. Meg's family and friends will continue to fight in Meg's honor with the hope of broadening Melanoma awareness and finding a cure.
It was my first 5K race of the year, last year, and will be again this time.
I am running/marching for Meg, for my Grandma Mite, for my good friend, and all those who have been diagnosed with melanoma. If there is someone specific you would like me to run in honor and/or memory of, please let me know in the comments or email me, I will gladly pray for/call them to mind during my 5K this Saturday.
It is not too late to register/participate in the 5K and/or Meg Moonan Endowment for Melanoma Research at the donate (to Meg Moonan Endowment for Melanoma Research at Advocate Christ Medical Center).
The 2nd annual March4Meg 5K run/walk will be held at Klein Park at 97th and Homan in Evergreen Park, IL this Saturday, March 29, 2014.
Though, online registration is now closed. You may register at Running Excels in Chicago, during packet pick up on Thursday, March 27 from 1:00 pm – 7:00 p.m.,  Friday, March 28 from 2:00 – 7:00 p.m. or on race day at the Evergreen Park Recreation Center from 7:00 am – 8:35 a.m.
Another thing that I hope and pray you take away from reading this post is to check yourself regularly and get a full body scan by a dermatologist as recommended by your primary care physician (based on your risk factors).
I am proud to share that tomorrow (the day before the 2014 March 4 Meg), I have my first appointment with a dermatologist for a full body scan. At my last appointment with my PCP, I asked her to check my moles and see what she thought. She found four that she suggested were worth having a dermatologist examine. Though she was not very concerned and didn't believe I need to have them looked at immediately, she did indicate it would be worthwhile. So I made an appointment soon after that.
I am not worried and hopefully for good reason, but also appreciate the importance of getting checked. I ask for your positive thoughts and prayers for me tomorrow. I send the same to you if and when you get checked.
Thank you for reading, for checking yourselves and encouraging your loved ones to do the same. It sounds dramatic, but it truly can be the difference between life and death.
Early detection matters and is so very important.
Please help me STEP UP TO STOP MELANOMA!
Do you know anyone who has been diagnosed with or died from melanoma skin cancer?
Did it inspire you to examine yourself and/or get your skin checked?
If so, what was the experience like for you?
What do you want others to know about melanoma?