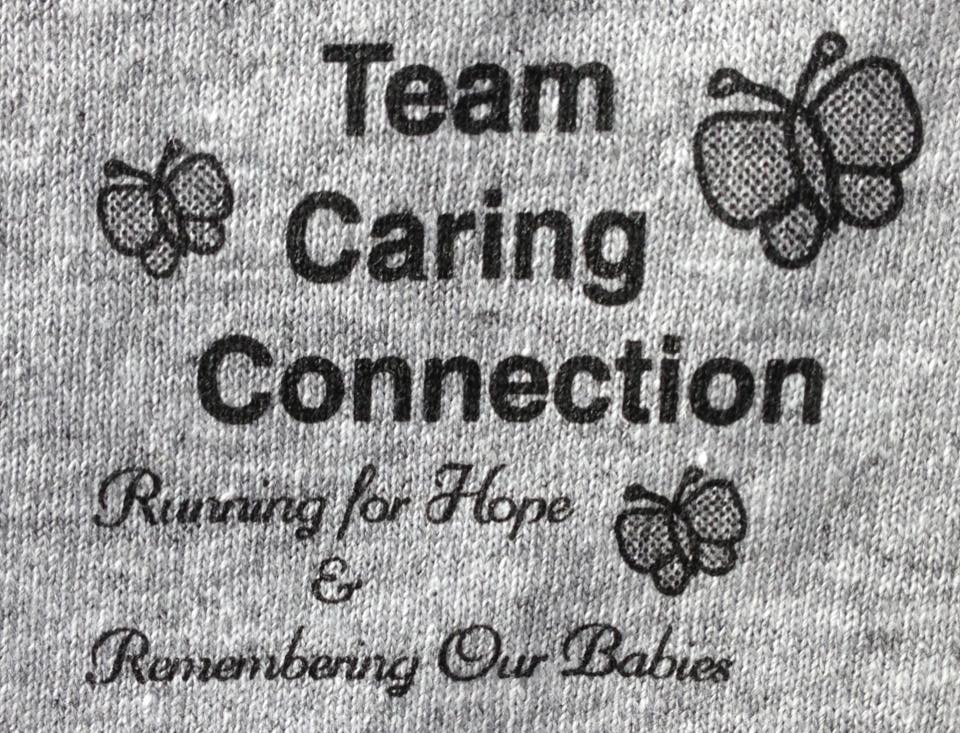 The big day is almost here!
After months of dreaming, praying, planning, fundraising, training and t-shirt designing/ordering/sorting/distributing the time has come to "Run for Hope and to Remember Our Babies" as part of Team Caring Connection tomorrow/Sunday, June 2nd at 8:00 a.m. in the Running for Hope 5k Run/Fun Walk benefiting Advocate Children's Hospital and our local Ronald McDonald House!
Thank you so much to all those who have generously donated in honor and memory of our baby girl Molly, Babies Benson and all babies who left this world too soon!
So far our family has raised $2,224* (89% of the way to our goal of $2,500) and our team has raised $3,269 (65% of the way to our goal of $5,000)!
Please click here to donate and help us reach our goal/support such a worthy cause (including the Family Bereavement Program at Advocate Children's Hospital which supports those who are preparing for or grieving the death of their child/sibling).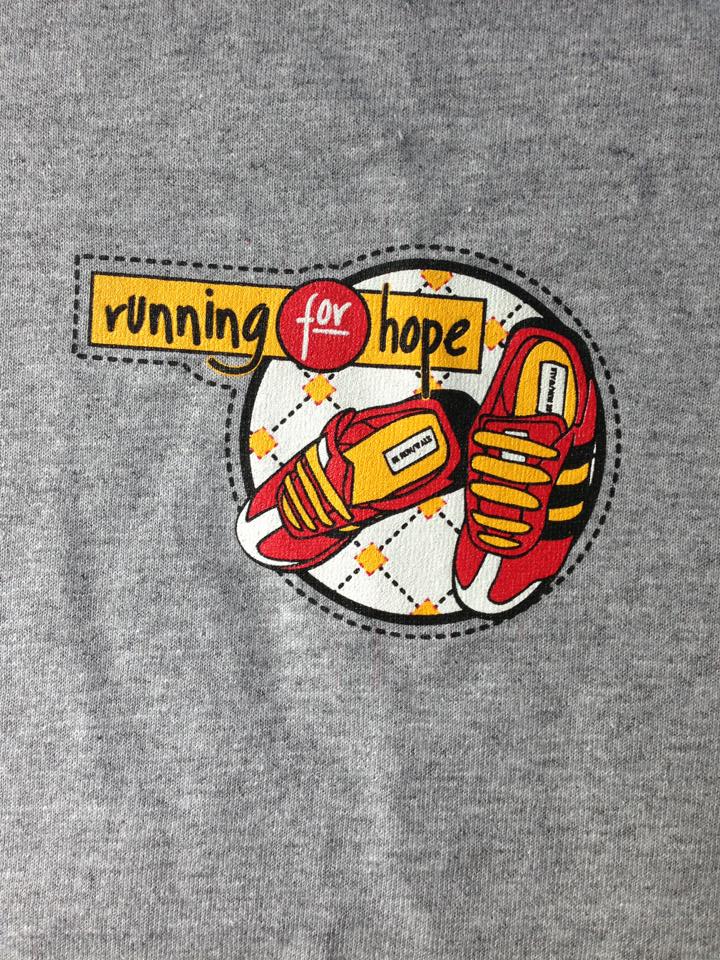 Online registration is now closed, but it is not to late to join our team/you can still register in person on race day before 7:30am, or at packet pick-up today (Saturday) from 10-2 pm at PRIDE School, 4201 W. 93rd St. in Oak Lawn. Thank you for your support!
Click here to read back story of how my family and I got involved in this race/fundraising effort.
Also, Team Caring Connection was able to raise a bit of extra money, through charging an extra $1 -2 for each shirt that our team members are wearing on race day, so that we could serve as a Non-Corporate Team Sponsor of Running for Hope and thus get to have our logo on the back of the official race shirts (pictured above), along with the logos and names of the other corporate, family and team sponsors. The photo to the right is of the Running for Hope logo on the front of the official race shirts.
*We found out that some of the donations made in honor of Molly and Babies Benson didn't make it directly to our fundraising page, but the money is still ultimately going to the same place and we want to recognize all of our family and friends who have contributed in the total. Which is why the total on our family's fundraising page doesn't match the amount shared here. We are so grateful for your support! ♥
I will leave you with a photo/self-portrait of Abby, Sean and me after our last Running for Hope training run yesterday afternoon. We are ready and are so excited about tomorrow!
GO TEAM CARING CONNECTION!!!