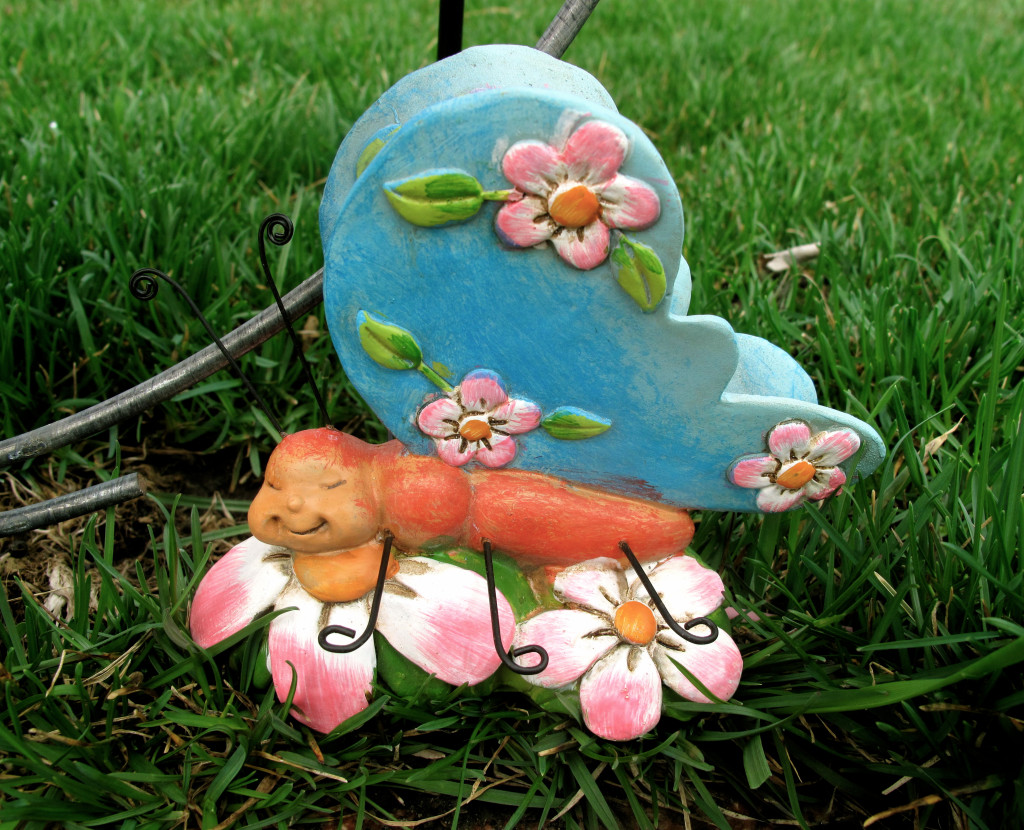 Happy 5th Heavenly Birthday Molly Marie!
How did we get here?
How is it possible that five years have come and gone since you were born and died?
Not a day goes by that I don't still think about you and wonder how you are doing in Heaven. I have to believe there is a Heaven and you are there or your loss is just too painful for me to bear.
I feel like over the past few weeks I have been surrounded by five-year olds, even some celebrating their birthdays this month too. It is so strange and bittersweet to look at them and imagine you, here, like they are, being five.
But they are not you and you are not here.
So I need to continue to try to make peace with that.
Most of the time I cope really well with parenting two living children and four who left this world much too soon. But there is something about this five-year milestone since you were born and died that seems to have sent me back in time with my grief. I find myself day dreaming about the months that I carried you and the day you lived, how blessed we were to have the time that we did with you before you passed away.
It helps that Sean and Abby talk about you so matter-of-factly in our day-to-day life. Being able to talk about you so openly in our family means so much to me. I feel like I say this every year, but the older your siblings get the more they seem to comprehend what happened with you and where we believe you are. They ask such good and thoughtful questions about you, their sister Molly, life, death and life after death. That is one of the many gifts I believe you gave to your brother and sister, a reason to want to want to know more about the circle of life and how to cope with loss.
We have been in our new house almost two years and it really does feel like it is our home now. Your Daddy is slowly making his way through the house repainting each room. He does such great work and I love the colors we have chosen. Everyday we live here I am grateful for such a beautiful and comfortable place to live and appreciate how we have pictures and mementos which remind us of you throughout our house.
We bought a new car a few months ago and it makes driving around town or just about anywhere fun again, like Mommy just got her license. Your Daddy, Sean and Abby love it too and we look forward to our first big road trip in it later this year.
Daddy got a well deserved promotion at work recently. Sean continues to thrive in third grade and enjoys Tae Kwon Do, basketball, acting and hip-hop dancing. Abby loves preschool, her dance class, her sports class and playing with her cousins and big brother. I am keeping busy taking care of Sean and Abby, volunteering at our church, teaching classes at Beverly Bodyworks and with my writing, among other things.
Life is good.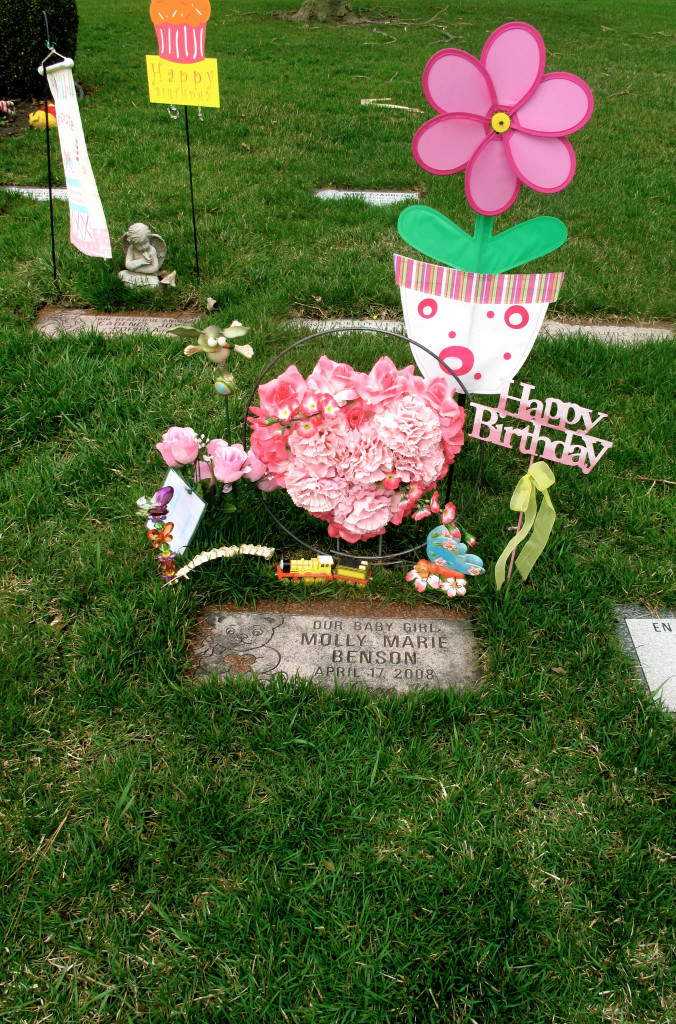 I like to believe that you know all of this and realize my telling you now is as much for me as it is for you.
It brings me peace and comfort to imagine you watching over us from Heaven, like an angel, and often feel you are speaking to us through butterflies, pennies, hearing special songs which remind me of you, at just the right moment, and other signs that seem to find their way here.
There is no road map to being a bereaved mother or family, but I am proud of how we keep your memory alive in our hearts, thoughts and conversations. I knew when you died that your existence would not be in vain and with each passing year I am able to see so much good that has come from your short, but very special, life.
Because of you we have met so many other families who have also experienced the loss of a child or an older loved one. As one of my friends and fellow bereaved mothers says, it is a club that no one would ever ask to join, however once we are here, we have no choice other than to learn how to live without our babies.
Reaching out to and connecting with other bereaved families does so much to help me to heal and is one of the many reasons I decided to start Team Caring Connection this year, in your honor and memory. I have been blown away by the support we have received from loved ones and how it seems to be helping so many families in our Caring Connection support group to give back and pay it forward to the hospitals and staff which have meant so much to us on our journeys through baby loss.
As I have shared in past years, I like to think that today you and your Heavenmates are having a great big birthday party. Please know that we are having a small celebration here in your honor and memory. We will go to mass this morning, as we always do on your Heavenly birthday. Then we will visit your grave at the cemetery, sing happy birthday to you and release your pink balloons. It is surreal to know that this year we will be sending our love and birthday wishes to you via five of them.
I can only imagine how our life could or would be different today if you were still living. When I see Abby playing with her girl cousins and friends, I sometimes wonder about how the two of you would get along and what you'd enjoy doing together as sisters. Likewise, I believe that Sean and you would be as close as Abby and he are and have just as much fun playing and being silly together.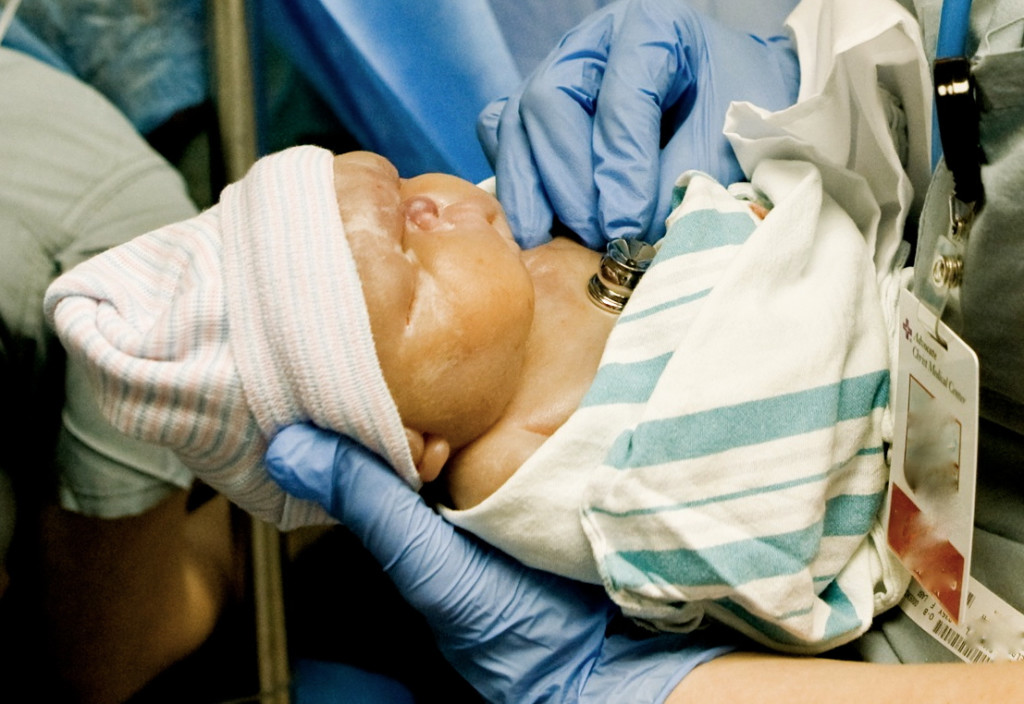 Thank you for all the ways you continue to bless our lives, as our daughter, sister and forever our baby girl. Your legacy truly lives on in each of us and all that we have learned from you being a part of our family.
Whatever you are doing to mark this five-year milestone since we were last together, please know how much we love you, miss you and look forward to being with you again someday in the afterlife.
Happy Birthday Molly-girl!
Love always,
Mommy
I have you in my heart. ~ Philippians 1:7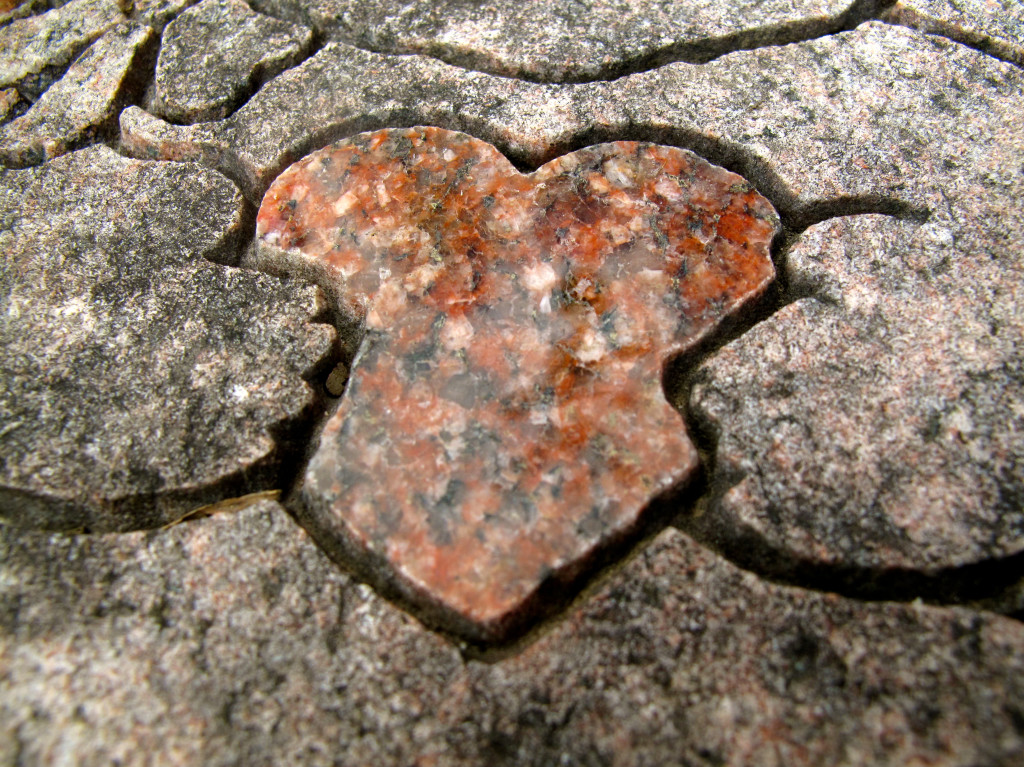 ~~~~~~~~~~~~~~~~~~~~~~~
Remembering Molly:
Always in Our Hearts: For Molly and Babies Benson from Kathy Benson on Vimeo.