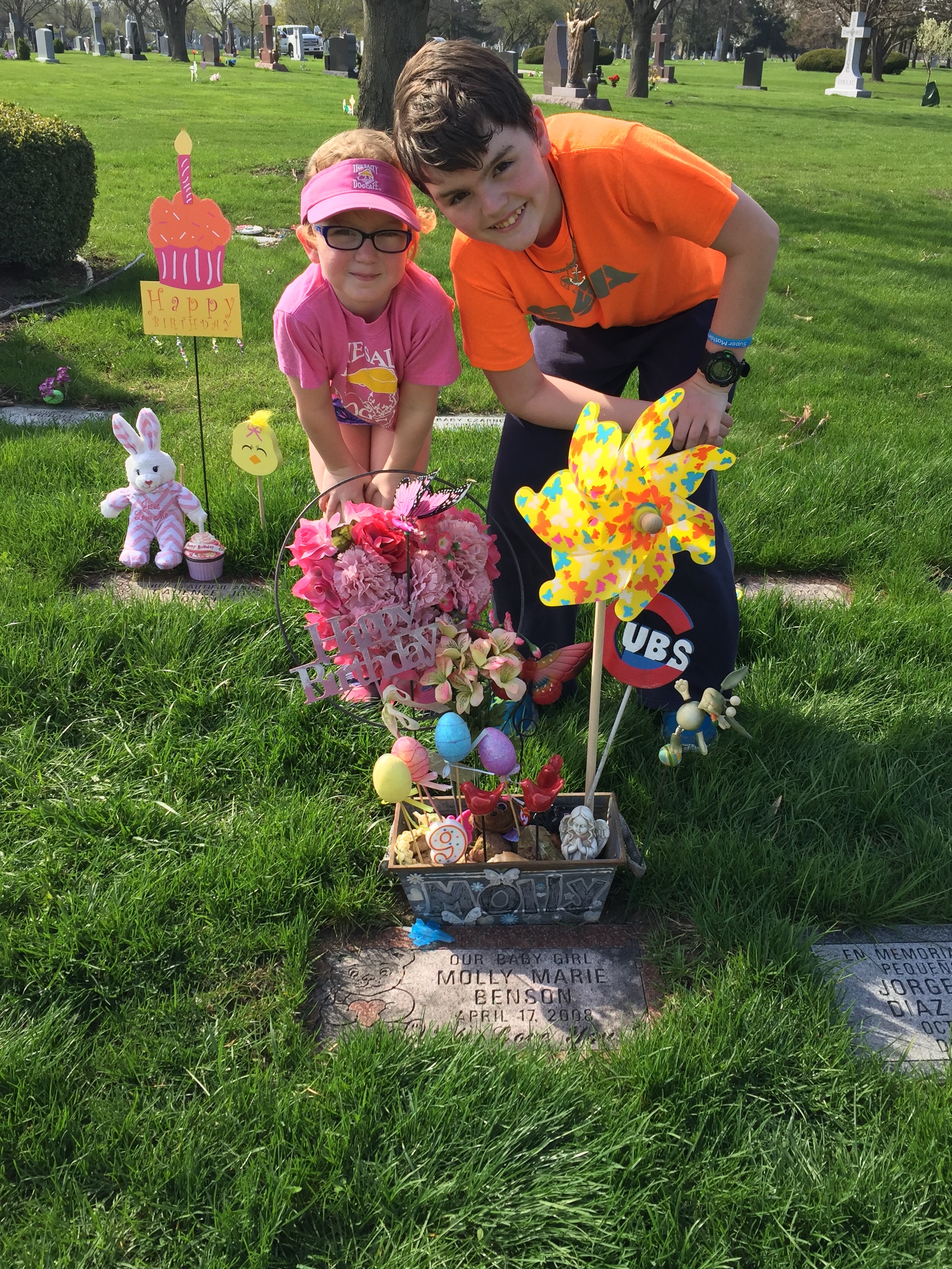 Happy 9th Heavenly Birthday, Molly Marie!
Another year around the sun.
Another year since you were here.
It's been 9 years since I carried you.
9 years since you were born and died.
9 years since your family held you in our arms.
And no matter how much time passes, you are never far from my mind.
It's always the little things that trigger me to think about you…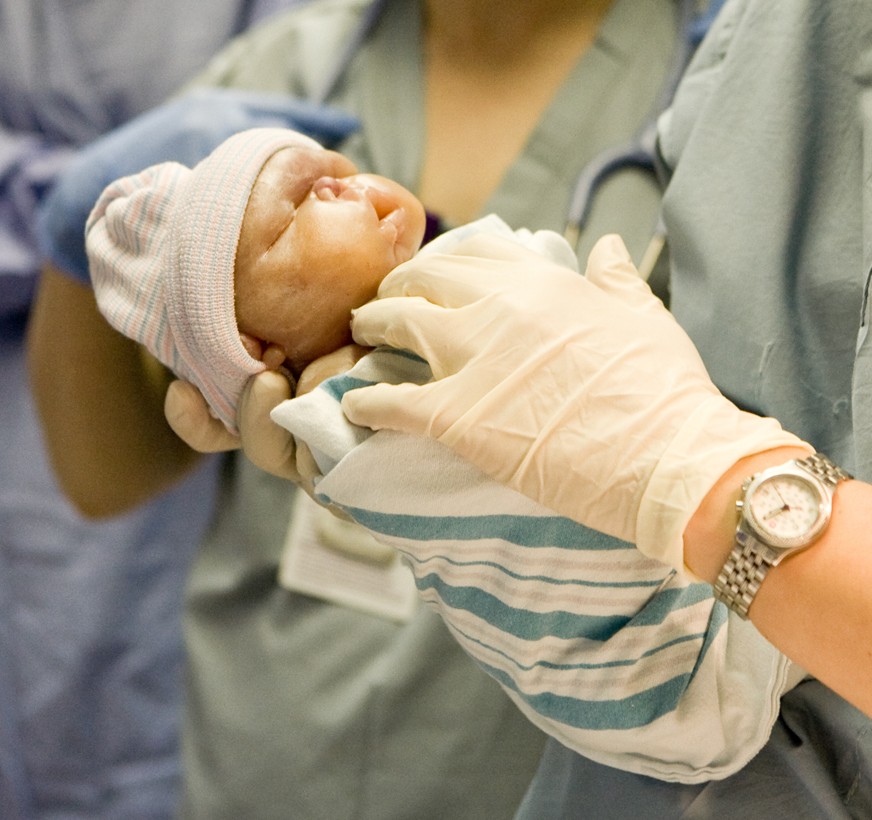 Finding a penny, seeing a butterfly, noticing the daffodils, tulips and magnolia trees in bloom (as they were when you were born and in those early days after you died), as well as watching the children in our neighborhood, who are 9 now (or will be soon) grow up and wondering who you might be today, if you have lived longer.
A few weeks ago at mass, during communion, we were singing You Are Mine, the song we opened your memorial service with and will forever remind me of you. I wasn't serving as a Eucharistic Minister that day and had already received the host myself. I was kneeling, and singing/praying, when I glanced up and saw through the procession of people making their way to the altar, a young girl, who turned 9 earlier this month. She was drinking from the cup, after receiving communion (which she made for the first time last spring, as you would have), and is one of the children who I feel blessed and lucky to know and get to watch grow, as I remember you.
I try not to dwell in those moments for too long.
When Abby asks me what I think you are like in Heaven, I am honest with her.
I don't know.
I like to imagine that you grow and age there, as you could have here, but of course we won't know until our time comes. And there is a sweetness to imagining you as being forever a baby in the after life too.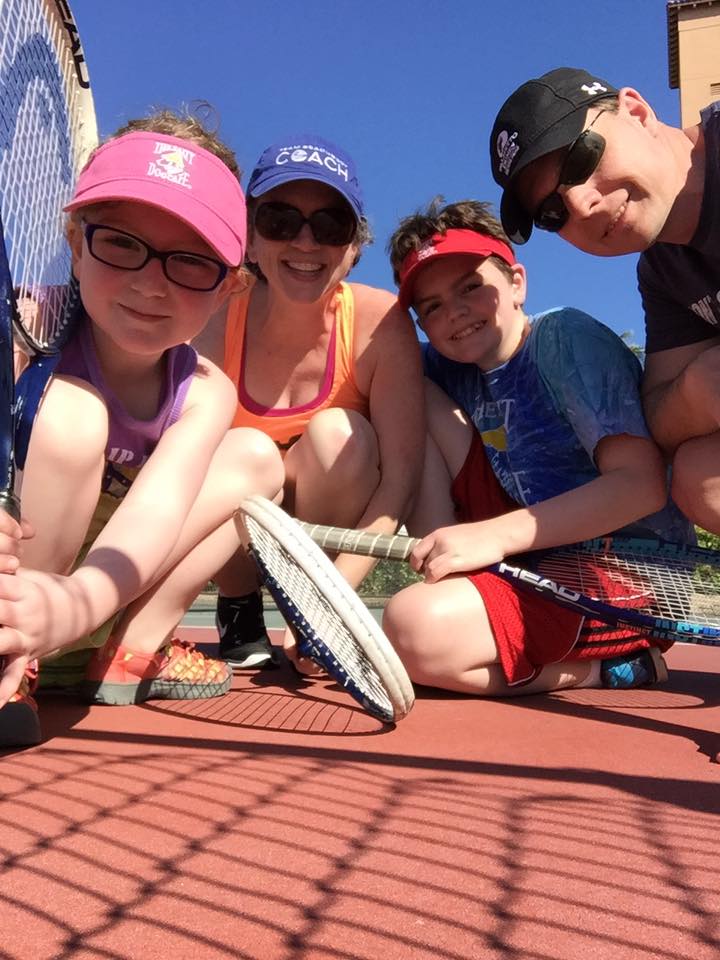 Your Daddy, Sean, Abby and I went to see a movie this weekend called The Boss Baby. I don't know what I was expecting, but I found it to be both hilarious and touching. There was a moment when the Boss Baby was leaving the family he had come to live with and memories of him being there were being erased from the minds of his parents. When the memory erasers came to his 7-year-old brother and asked him if he was ready for his memories of his baby brother to be removed, he replied, "no, thanks."
That interchange really struck me, as it validated to me how important it is for your brother and sister to be able to honor your life and memory, as they continue to grow and appreciate what that means for each of them.
On our way to the movie theater on Saturday, we stopped at the cemetery to visit and decorate your grave, in preparation for your birthday. We knew we were meeting up with some of our extended family after mass yesterday (which was said for you) to celebrate your birthday (a day early) and didn't want to be getting things arranged in the dirt, while dressed in our Easter Sunday best. It was a special time, for just the four of us to be there together at your grave, and I am grateful for that.
When we arrived at the cemetery, after Easter Sunday mass, as we pulled up in our car, we were surprised to see some unexpected visitors who had chosen to join us this year, along with the other loved ones we knew would be there.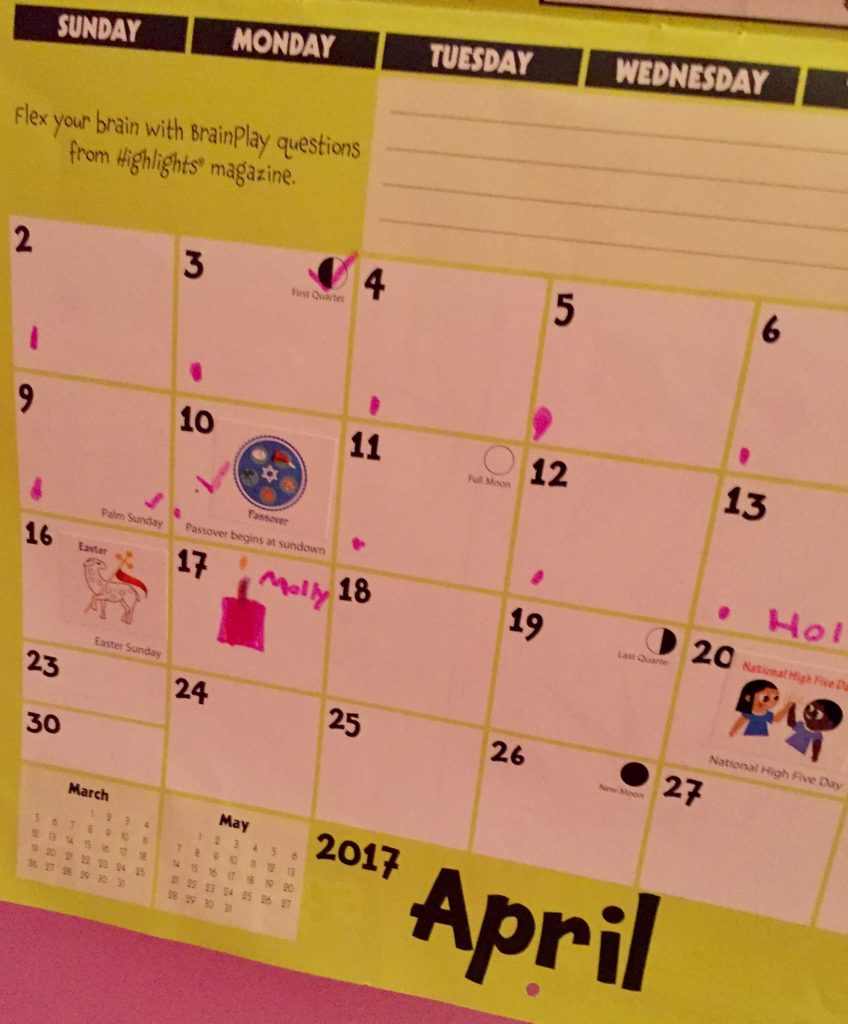 9 years out we have come to accept that celebrating your life, memory and birthday is not something everyone is comfortable with. We appreciate those who join us every year (or when they are able to, if not annually) and it means a lot to us that those who were with us yesterday took time on Easter to be with us to honor you.
We lit your #9 candle and sang "Happy Birthday." It was windy and when the flame went out, midway through the song, I thought and someone said, that maybe it was you blowing it.
We blew bubbles (especially the kids), and we took time to reflect, pray and just be on such a gorgeous Easter Sunday.
After 3 years of being on medication for my anxiety, I have phased off it and so far, so good. One thing I am noticing now, is that I am feeling my emotions more than I have in a while. I am crying more easily, as I used to, and that's okay. When Sean and I went shopping this week to pick up a few new things, to decorate your grave I got choked up in the store, as we browsed looking for what we might buy.
Molly-girl, it never gets easier.
Like so many things in life, though it may not get easier, we can and do get stronger.
We continue to learn.
We continue to adjust to life without you.
Life will always feel to me like something (someone) is missing, without you here.
Yes, you are in our hearts. And I find much peace, strength and comfort in that.
I do believe we will be together again someday, which also consoles me when I ache for you.
Thank you for being a part of our family and all the ways that you continue to inspire us to be the best parents, siblings and people we can be.
We love you, we miss you, and we hope you and your wonderful Heavenmates are having one heck of a birthday celebration today!
Until we meet again, we believe that God is holding you and us, in the palm of their hand.
Happy Birthday, Molly-girl!
Love,
Mommy

I have you in my heart. ~ Philippians 1:7
~~~~~~~~~~~~~~~~~~~~~~~
Remembering Molly:
Always in Our Hearts: For Molly and Babies Benson from Kathy Benson on Vimeo.