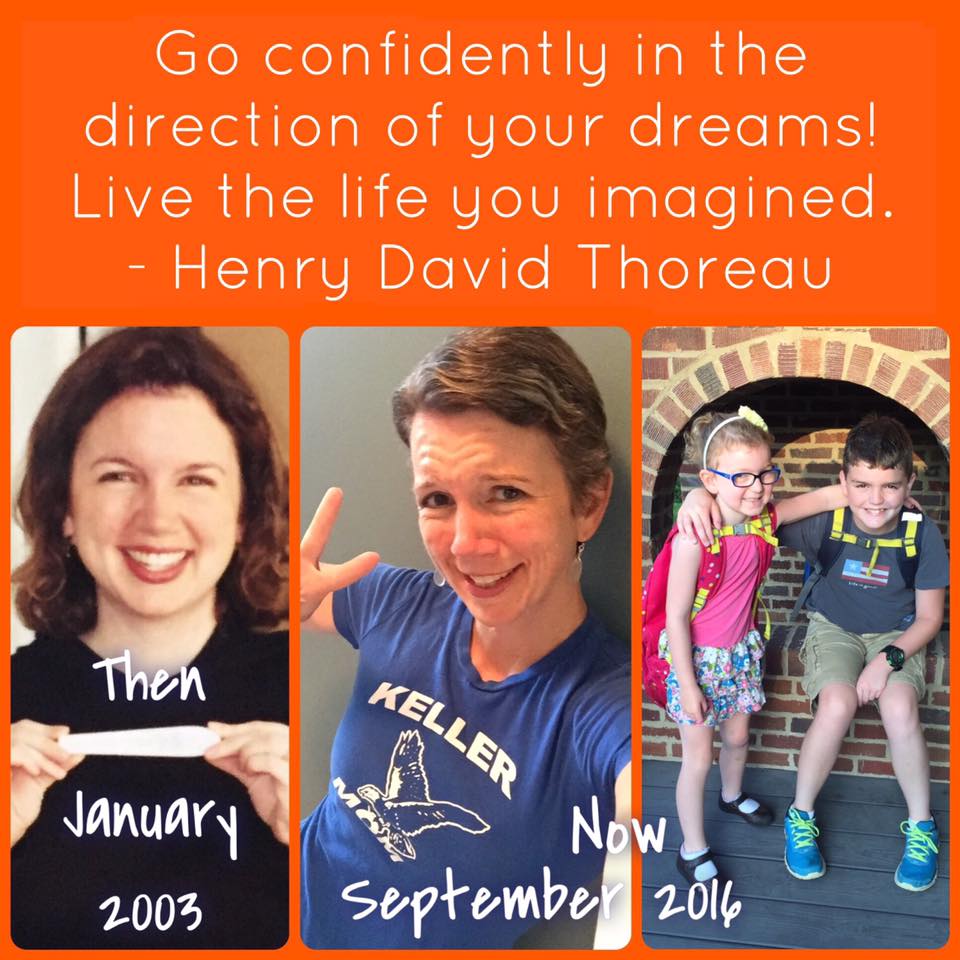 Then (2003): I had just taken my first BFP (positive pregnancy test)! ????
Now (2016): I am mom to three awesome and unique children (a son in 7th grade, a daughter in Heaven since she was born and died in April 2008, and a daughter in 1st grade)! ✌?️♥️☺️
Then (2003): I had an expensive private gym membership that I rarely used, and wasn't a very healthy eater, though I did take prenatal vitamins, just in case (as we'd been trying for 8 months to start our family). ?
Now (2016): I gave birth to three children via C-section (including five years of struggling with secondary infertility and loss), I've been an ACE certified group fitness instructor for 10 years, and a Team Beachbody Coach for 2! At 41, I am healthier than ever and in best shape of my life (physically, as well as mentally). ????
13 years later, it hasn't been an easy road to get here and I am far from perfect, but I can say I am truly living the life I imagined. ⌛️♥️?
Are you?
I love to help others take responsibility for their lives and achieve their goals through creating, implementing, and being accountable for healthy habits. ??⏰✔️?
Comment or message me on Facebook, if you are ready to talk with me about making positive changes in your life. ?