It's been over 5 1/2 year since I last held Molly in my arms.
Today I got to hold a special bear that weighs the same as Molly did, 4 lbs. 10 oz.
It was awesome and surreal to hold our "Molly Bear" for the first time.
She arrived late this afternoon, after a day that was physically and emotionally draining for me. Seeing and holding her felt like a sign from above.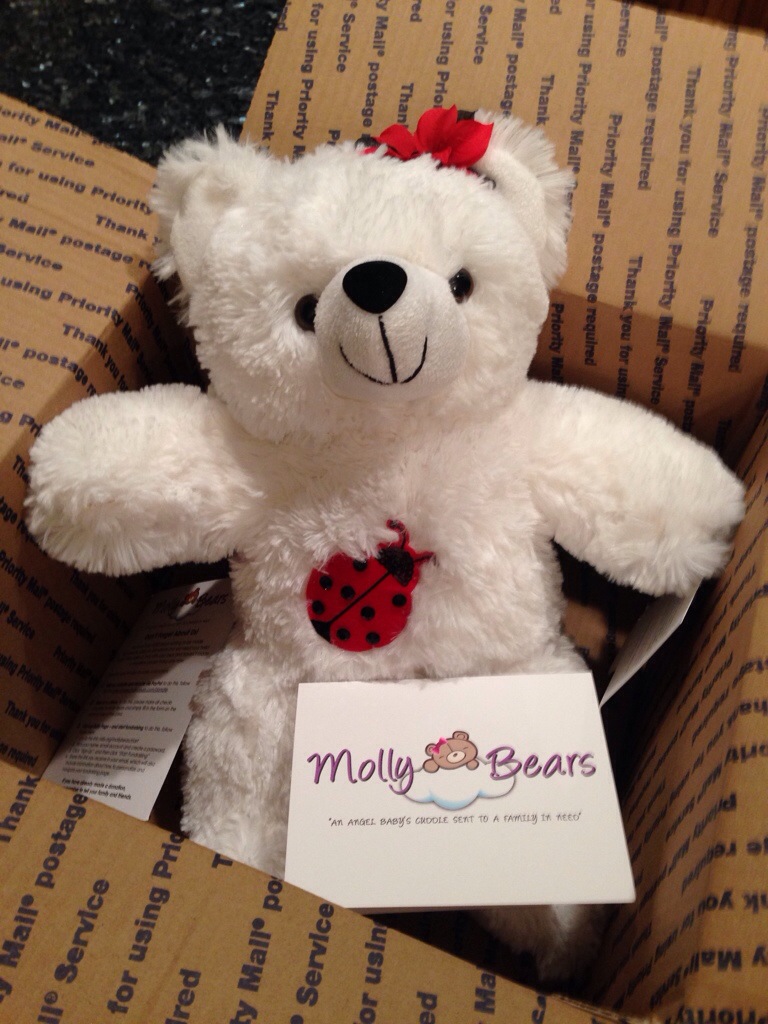 Just as Molly Bears are intended, I find much peace and comfort in holding ours.
Bob, Sean and Abby all reveled in their first opportunities to hold her too.
It was bittersweet for Bob and Sean, who got to hold Molly the day she was born and died.
Abby, who never got to meet or see her sister in this lifetime, seemed excited to get to hold this teddy bear we told her was the same size as our Molly.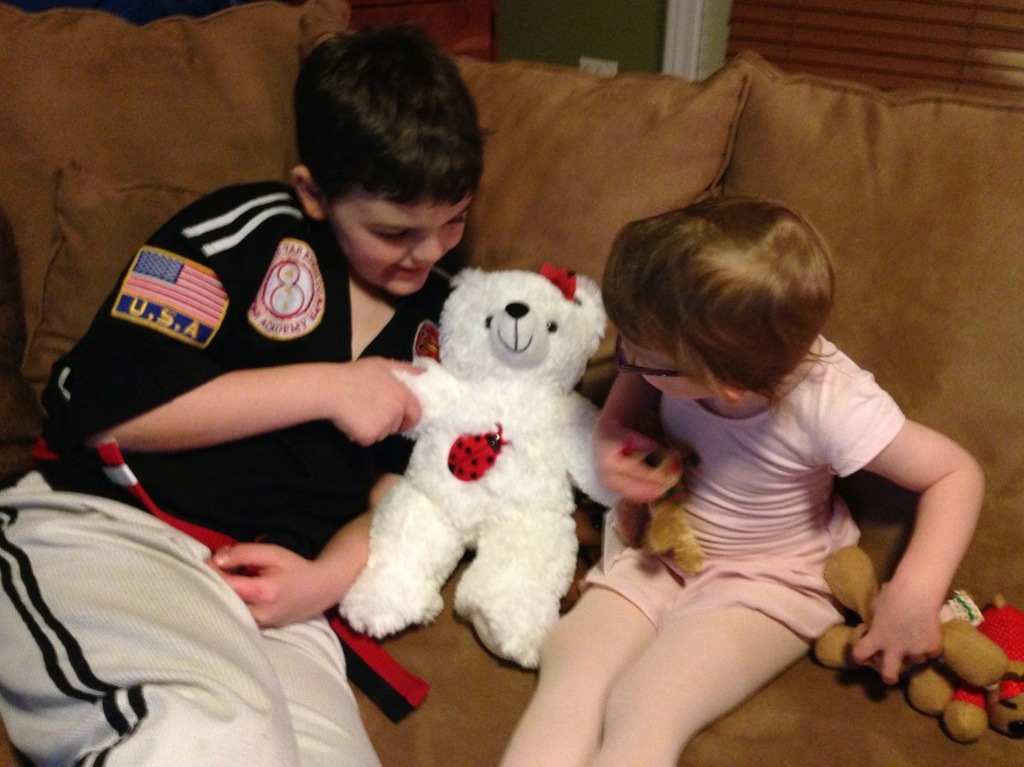 I feel such gratitude for the bear makers, especially Kayla (who made ours), as well as the family who lost a baby girl (also named Molly) that started this incredible and healing ministry.
We've waited awhile for our turn to have a Molly Bear and she is a cherished addition to our home and family.
If you want to learn more about Molly Bears, how to order one (if you or a loved one has lost a baby) and/or where you can donate to support their labor of love, click here.