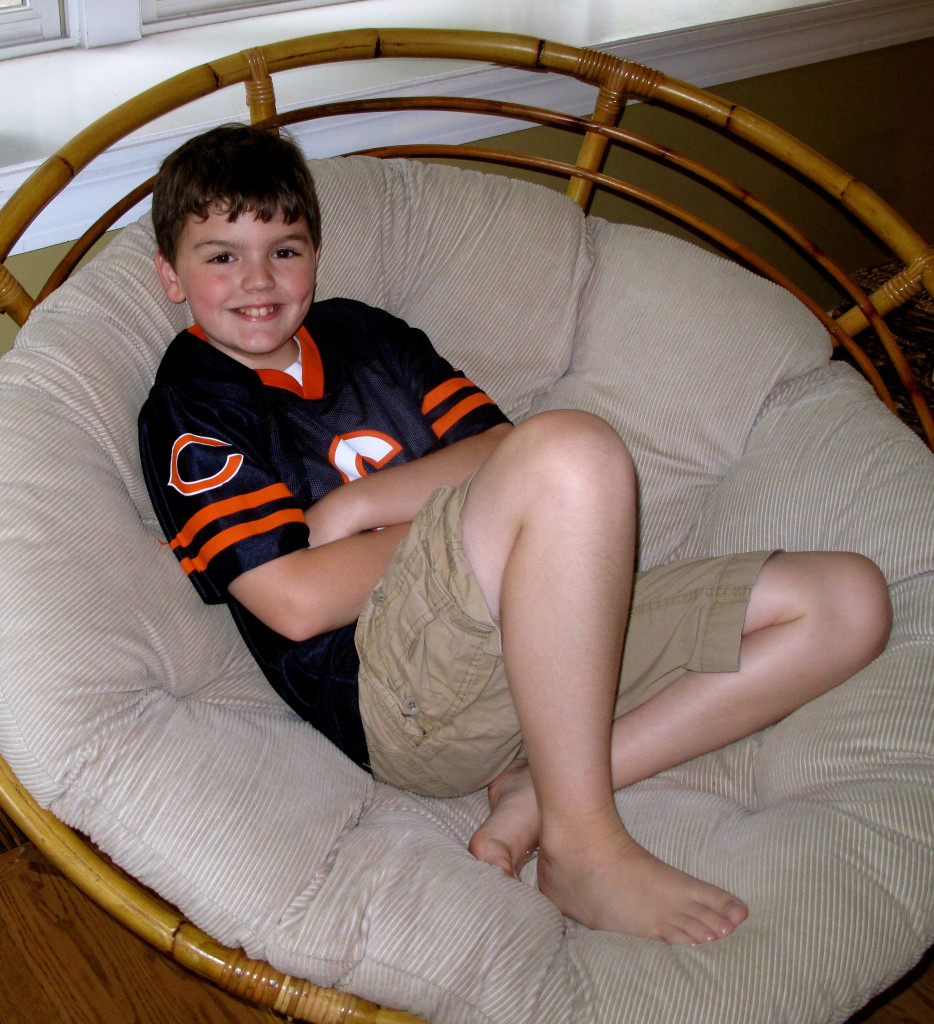 Double digits!
Fourth grade!
A decade in our life and family…
Ten years ago today you made me a mom.
Actually, you made me a mother from the moment your father and I first found out we were pregnant with you in January 2003.
I will never forget how happy we were to see our first positive pregnancy test after trying for eight months to conceive you.
In many ways the time I carried you was blissful and naïve, it was long before we would experience our first miscarriage  and everything seemed to go as we planned and expected.
Well, not everything. I really struggled with morning sickness and ate more than I should have, using the excuse I was "eating for two!" I enjoyed many chocolate milkshakes and bowls of strawberries during our pregnancy and often wonder if that is part of why to this day you love to drink and eat both so much.
From early on you measured about a week ahead, during our visits to the obstetrician. So we were prepared for you to be a big baby and possibly born early. I stopped working five weeks before your birth, in anticipation of your early arrival.
Except you didn't coming early… It was the first indication that you are someone who will do things on your own schedule, when you are ready, and not to fit another person's ideas of who and what you should be.
You finally arrived at 41 weeks gestation, after a long labor (over 26 hours) via c-section, when we were not able to progress past 7 cm.
You were a whopping 9 pounds 11 ounces and 23 inches long!
Because you were so big, when our doctor delivered you he said, "you don't have a baby, you have a toddler!"
Your Daddy and I had chosen not to find out your gender. Thus, we were truly surprised and so happy to find out you are a boy!
I remember being a bit shocked when I heard the news, as growing up in a home with three women and one man, I didn't know if I was capable of creating or taking care of a boy.
But you have taught me so much over the past ten years about how to be a mother, especially to a son who is incredibly intelligent, creative, quirky and fun-loving.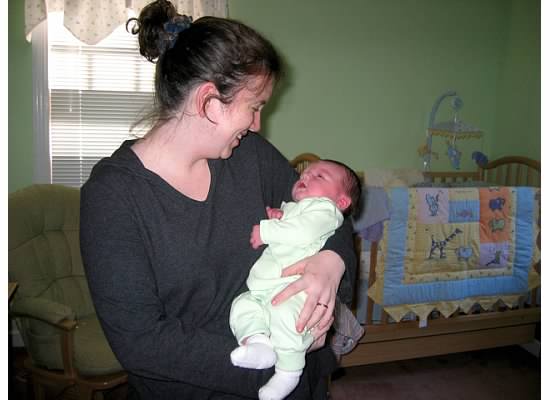 You waited so long and patiently to have a sister or brother. It broke our hearts every time we lost a pregnancy, and eventually when your sister Molly was born and died, to watch your dream of being a big brother to a living sibling fade away.
We are grateful that during the years we tried to have another living child, you were able to have such good friends in our neighborhood, as well as your cousins also living in the Chicago area, who were in many ways like siblings to you. I did my best to have lots of play dates and give you many opportunities to socialize with other young children.
That said, some of your personality seems to stem from you being our only child for so many years.
You are not a typical boy, in that you don't love all things sports related. However, we have learned to celebrate and embrace all that you are.
We love to watch you perform on stage, whether in a play, musical or hip-hop dance performance. We are excited that you recently made the choir at school. You have such a beautiful voice and we look forward to hearing you sing in the year to come.
We are proud of you for sticking with Tae Kwon Do for almost three years now, as you work towards your goal of becoming a black belt.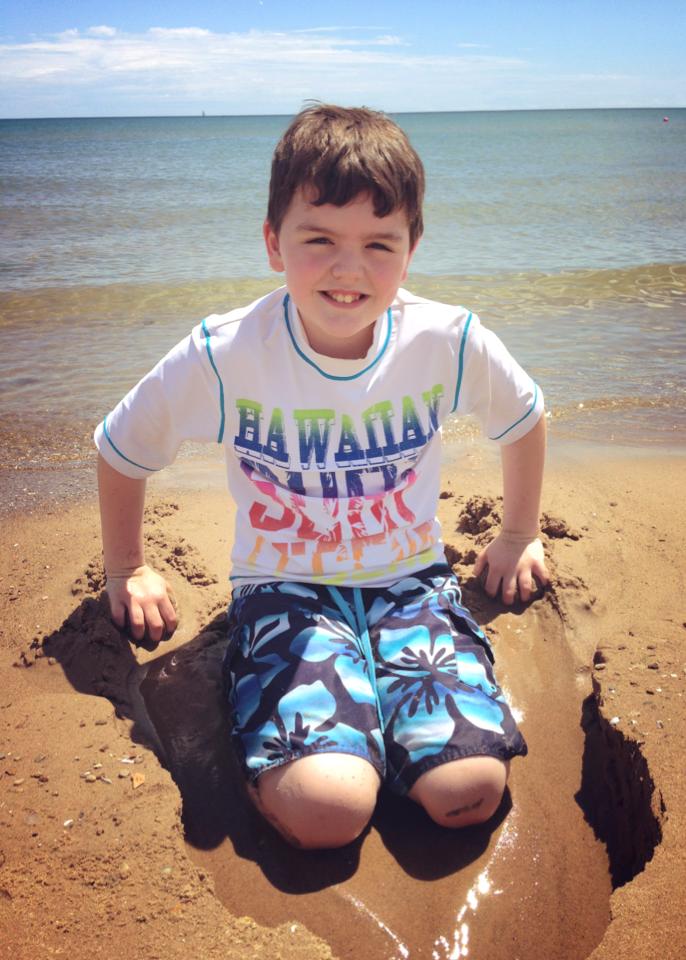 It is fun to see you learning to play basketball, especially being one of your dad's favorite sports. I loved seeing the look on your face Christmas morning when you came down and saw that Santa had brought our family a basketball hoop! As with so many things in life, I know you can and will get better with practice, if you want to. It was great to go to your basketball games with your school's 2nd/3rd grade team earlier this year.
I am glad that for the second year in a row we trained together to run our neighborhood's Memorial Day Ridge Run 5K as part of Team Nate. I really enjoy when we run together, especially the conversations we have and the tangents they often lead to. It was such a thrill to run along side you as you beat your personal record by 10 minutes from 2012! It was also special to run in another 5K race with you the following weekend with Daddy pushing Abby in the stroller as part of Team Caring Connection in honor and memory of our Molly.
I also love when we go on family bike rides and how far/long you are able to ride now. It is so fun to explore our neighborhood and wherever else we travel together when we are on our bikes.
You are brave, especially when it comes to riding roller coasters. I am always amazed at your willingness to go on certain rides, like X-Flight at Six Flags Great America, even when no one else wants to go with you. I hope you always have such courage and independence as you navigate the roller coaster ride of life.
We are inspired by your faith and appreciate the thoughtful questions you ask about our world, God and the afterlife.
You are not an easy child to parent, but that doesn't mean we love you any less.
You challenge us every day, to help you learn, grow and succeed.
You struggle with focus and self-discipline, something I have also battled throughout my life.
I try to be a good example for you, but am also a work in progress.
We talk a lot lately about second chances and learning from our mistakes. That is so important in life, as we know that none of us are perfect.
It's hard for me to believe that my baby boy is ten years old now. I have such wonderful memories of all the years you have been my son and look forward to many more in the future.
I feel blessed and lucky that you have such a close relationship with many of our extended family members, as I know how much you also learn and grow from having them in your life.
I love that you are still good friends with some of the same kids you have known since you were a baby. I also enjoy watching you make new friends, who have shared interests in some of your favorite things, including Star Wars, Legos, video games (especially Skylanders) and playing with Pokémon cards.
Your are the big brother to your sisters Abby and Molly (in Heaven) that I always imagined and hoped you could be. Though you have your moments, it is awesome to see you and Abby play together. I know your younger sister looks up to and learns so much from you every day. Abby is always excited for you to get home from school and spend time with you.
I don't know what the next ten years of your life will bring, but I do know that I will be with you, supporting and cheering for you, every step of the way.
In many ways life is going to get more difficult and complicated as you get older, but at the same time it will also be more awesome and wonderful.
As we get ready for your tenth birthday party this weekend, your first slumber party, I am excited to celebrate with you and a few of your good buddies. I look forward to the Star Wars theme you chose, including watching at least one of the Star Wars movies and doing the Star Wars themed Mad Libs book we bought with your friends.
Tonight we will likely go to your favorite local train-themed restaurant, which we have had your birthday dinner at for as long as I can remember. It brings me much joy to know that no matter how old you get, you still appreciate so many simple pleasures, including your love of trains.
Thank you for being you and for all the ways you help us to become a better mom, dad and sister.
Happy Birthday to you, my dear Sean!
I hope and pray that ten is your best year yet!
Love,
Mommy