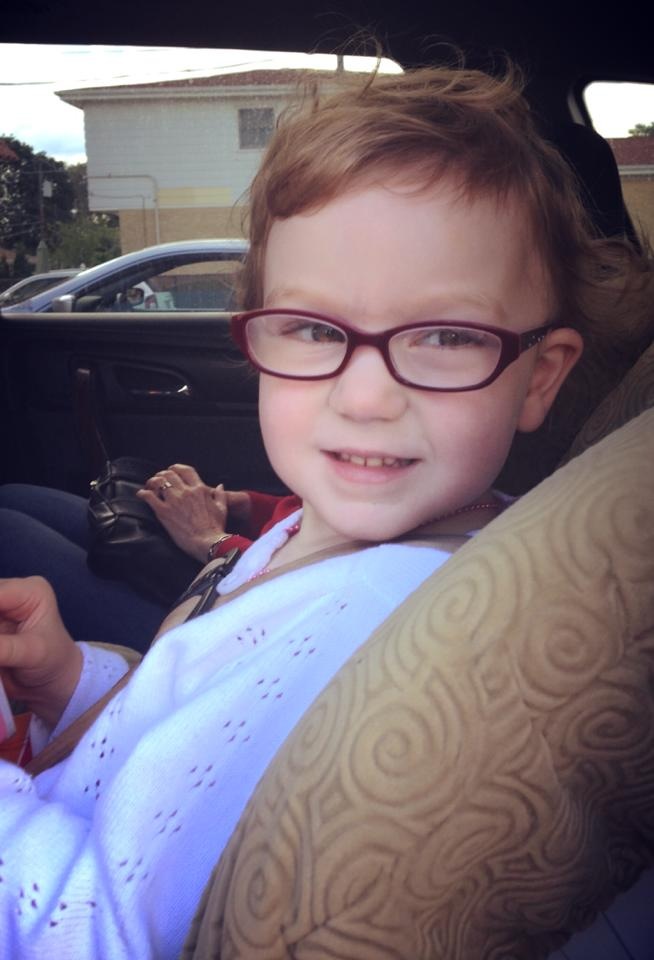 "September 17th is going to be a happy day!"
That was my mantra four years ago, as we anxiously awaited your birth, our "rainbow baby."
After such a long journey to try to have another living child and a sibling for your big brother Sean, you arrived, as planned, via a scheduled c-section that day!
It was surreal and awesome to hear your first cries and to confirm that you, and especially your heart, were healthy.
I will never forgot how wonderful it felt to hold you for the first time and to see your dad and Sean bond with you as well.
You were and continue to be so wanted and so loved.
You bring so much joy to our family.
Once again, this year, September 17th is a very happy day!
Last week you started your second year of preschool and enjoyed learning about the letter "A." We talked about all the things that start with the letter A, including your name Abigail or "Abby," as we call you most of the time!
You had a wonderful time on Sunday afternoon at your first "friend birthday party." It was a princess themed party, including your current favorite, Sofia the First (which you dressed as), and the other Disney Princesses. We let you invite four friends, since you are turning four.
You chose to invite your best buddy, who was born just five days after you and will also celebrate his fourth birthday this week! You go to preschool together, have weekly play dates and are truly two of a kind. Some days you act like siblings and other times remind me of an old married couple. You both recently got glasses for the first time and it seems to be a blessing that you are adjusting to wearing them together. You and he look adorable with "four eyes" each and we are glad they will hopefully help you to see things more clearly in the days and years to come.
You also invited a good family friend, who is a bit older than you, but you look up to and love to play with. You have known her since you were born, as Sean is good buddies with her brothers and has been since he was a baby. Their mother was the only non-family member who ever got to see and hold your big sister Molly, after she was born and died, which is very special to me. Their father is also a dear friend and we feel blessed and lucky to have had their family in our lives for so many years.
The other two girls that you invited are newer friends, from you preschool class last year. It was fun to see the costumes they wore, as we invited your party guests to dress up too. Though you don't hang out with them often outside of school, I could tell how much you like to play together and it was fun to watch all of you in action!
From freeze dancing, to pinning the door on the castle, passing a hot potato (with your stuffed Minnie Mouse being the potato) and enjoying cake and ice cream, the two hours passed by quickly and you were beaming the entire time!
Your friends brought you such thoughtful and generous gifts, which you couldn't wait to open and play with. The next morning you didn't even ask to watch TV, as you were excited to just sit and play with your new toys.
You continue to have such a special relationship with your big brother Sean. Though you are six years apart in age, I am always amazed how well you get a long and play together (most of the time). You learn so much from him and it is cute to see how you pick up some of his favorite phrases and mannerisms. I laughed to myself recently when I heard you refer to something being "really cool!" I am also amused that you have started quoting some of your favorites scenes from Sofia the First, Daniel Tiger's Neighborhood, Doc McStuffins and Paw Patrol, the way Sean does with his favorite TV shows and movies.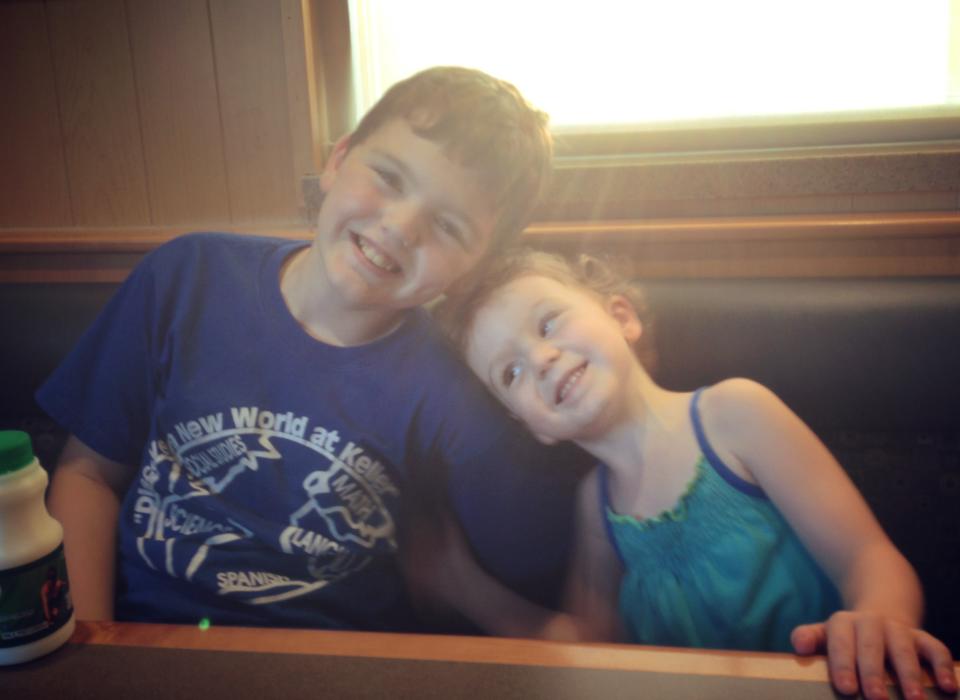 You love to read, especially with your maternal grandma, who is a retired reading specialist. Whether its your Dora, Maisy, Olivia or Madeline books (to name a few), you really enjoy sitting down and listening to stories or narrating them yourself, based on the pictures in your books and/or your memories from when they are read to you.
You seem to also be developing a love for dance, as I did from the time I was about your age. It is so fun and nostalgic to take you to your weekly dance class. You also enjoy doing yoga and your seasonal sports class with the same teachers Sean had six years ago at one of our local parks.
A highlight towards the end of the summer was watching you learn to ride your bike with training wheels. I couldn't believe one Saturday morning when I left for a brief church meeting and came home to find out what Daddy and you were working on. Daddy had sent me a video of you in action, which he took with his phone, and I rushed home to see you pedal all by yourself in person!
You adore our extended family, especially your grandmothers, grandfathers, aunts, uncles and cousins. We feel so blessed and lucky that we live close enough that you get to see them often and have developed close relationships with many of them.
We also feel blessed to have so many friends who are like family to us. For that reason it is as if you have many more aunts, uncles and cousins who love, care about and are wonderful role models for your brother and you.
Sean was your age when we conceived Molly and it is bittersweet to think about that sometimes, while also continuing to make peace with our choice to be done trying to expand our family.
As you begin this next year of your life, I want you to know how much your Daddy, Sean and I love you!
We believe in you and look forward to watching you learn and grow through your experiences in school, at church, when you are with friends and most importantly through being a part of our family.
We are excited to celebrate your birthday tonight with a family dinner at one of your favorite local restaurants and again this weekend at your joint family birthday party with Sean (since his 10th birthday is only two weeks away), our extended family and some close friends.
Thank you for being you and for all the ways you help us to become a better mom, dad and brother.
Your birth on and life since September 17, 2009 has truly completed our family and we are so happy together!
Happy Birthday to My Princess and Very Dear Abby!
Love,
Mommy