My mom calls them peak life experiences and my friend Lori refers to them as perfect moments.
Either way, last night was filled with them.
I spent a rare evening with just my mom and dad.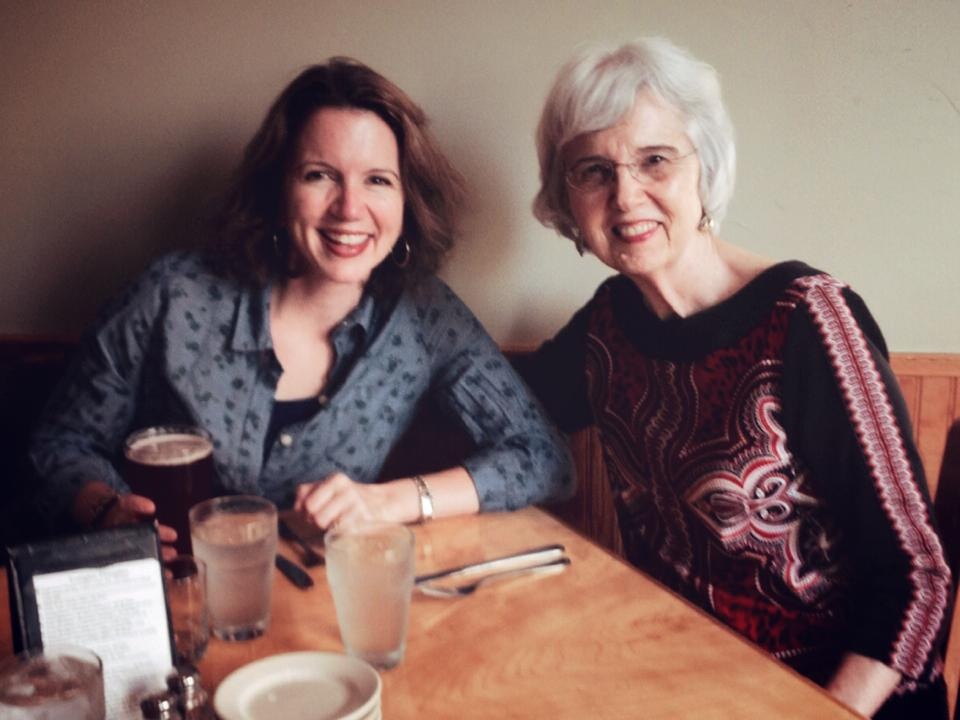 We ate at one of my favorite hometown restaurants, Prairie Moon.
I ordered my favorite meal there (of course) and though the way I prefer it is no longer on the menu, they still make it for me.
I got to try my first pint of Temperance Beer Company beer, called National Anthem, and really enjoyed it.
I thought about how awesome it is that so many people I grew up with in Evanston have gone on to do so many cool things, including my old friend Josh who founded Temperance Beer Company.
My parents and I enjoyed a relaxing and delicious dinner together.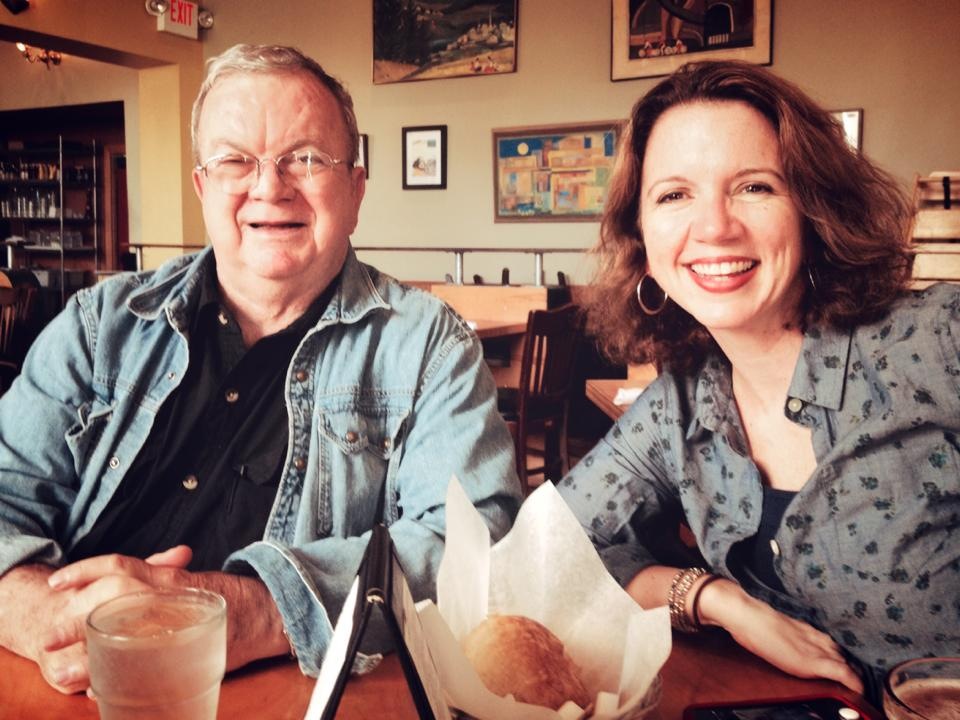 Then we headed over to a place called Evanston SPACE, where poets, bands and folk singers, among others, perform every night of the week.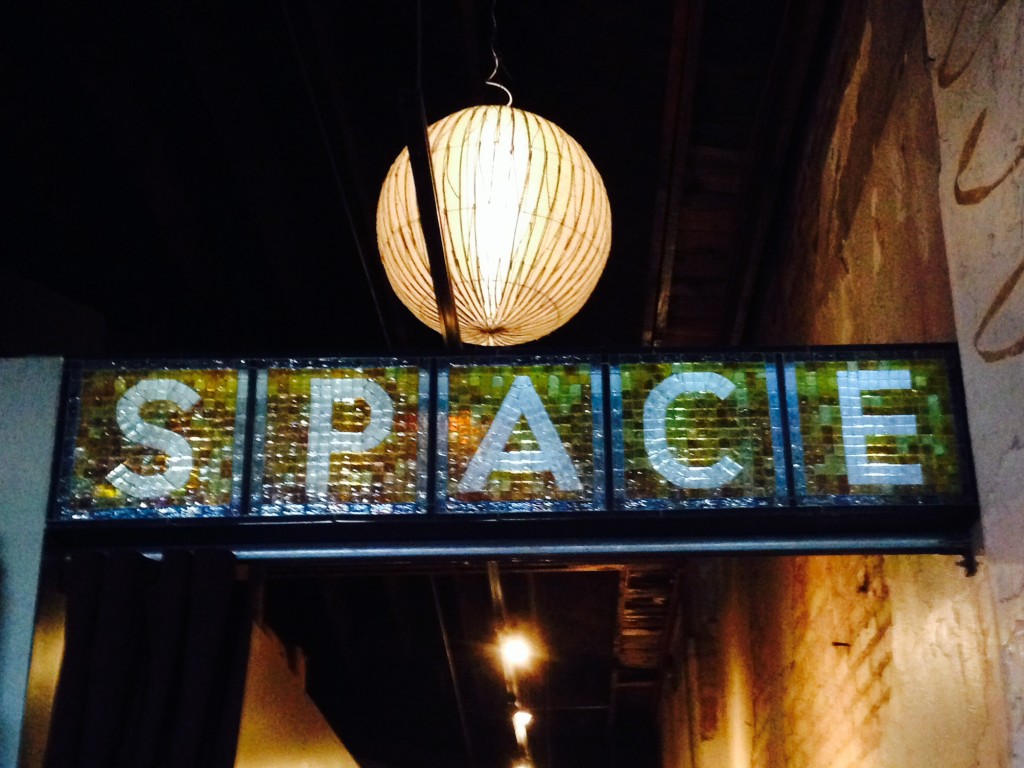 Next we got and hear and see Meg Hutchinson perform live in a recording studio, with only 50 other people.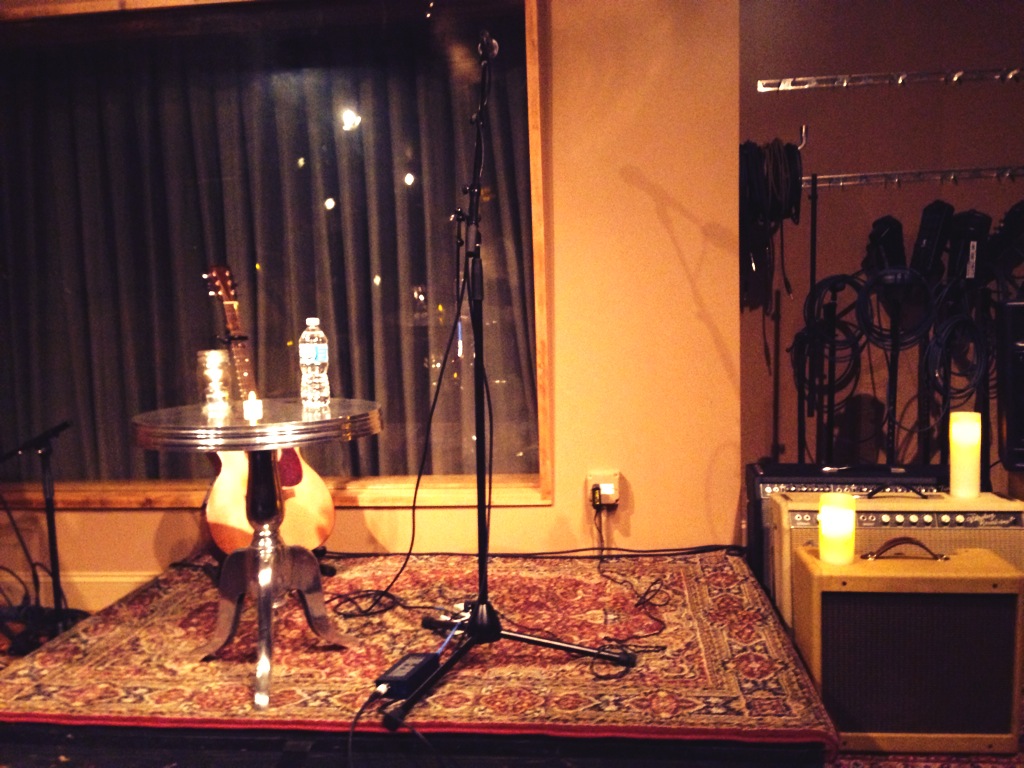 Meg was more amazing in person then I ever imagined (and my expectations were pretty high).
Her voice and lyrics are breathtaking.
I love how Meg told the back stories of almost every song she sang to us. It shed new light on the words I had already grown fond of and allowed me to consider them from the perspectives she introduced.
One of the highlights for me (something I had hoped to experience), was hearing Meg sing  "Gatekeeper." It was surreal and therapeutic for me and clearly others in the room, many of whom were brought to tears (including me).
Another highlight of the night was hearing Meg sing "Nowhere," which is from her new album, Beyond That. Though so many of her new songs speak to me, there is something about this one that really resonates. She had me from the opening lyrics about how, "I used to own a lot of words. I used to talk all day. The more peace I find, the less I have to say…" And there are many other lines in "Nowhere" that capture so well thoughts and feelings I've experienced.
Throughout the night Meg also read some of her poetry to us. Her mother has written a poem a day for ten years and challenged her daughter to do so for a month in 2012.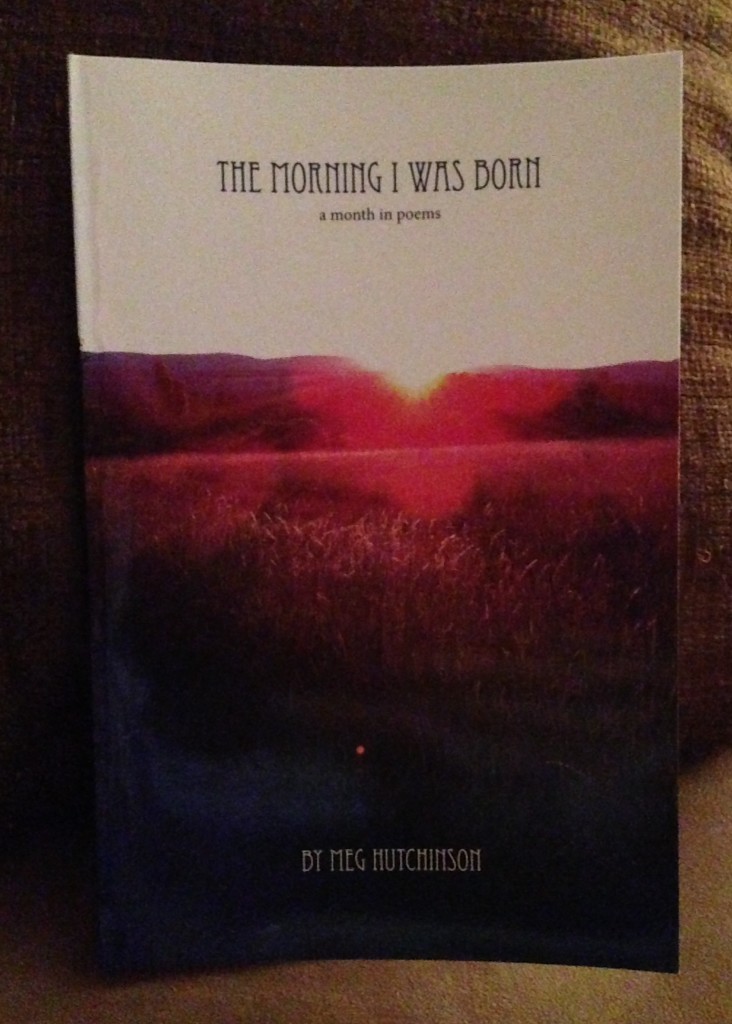 Meg shared how at first the task of writing her poems daily was daunting, but soon it became part of her routine and the words flowed. I nodded along. Writing begets writing.
Meg moved back and forth between playing acoustic guitar and piano. Both instruments compliment her beautiful voice in their own ways and I enjoyed the mix.
For a few songs Meg asked us to sing along during the chorus. Meg and we were impressed by how wonderful that sounded, especially those who were able to add harmony.
At one point Meg talked about one of the central characters in her songs on Beyond That, Osa. I have been listening to her new album all week, since it was released and in anticipation of last night, and knew the song well. However, I never guessed she was singing about her longtime companion of thirteen years, her dear dog, who died in December. I immediately thought of a friend who is preparing to say goodbye to her dog, Charlie. Charlie has been with my friend for fourteen years and I look forward to introducing Meg's songs "Osa" and "Remembrance" to her.
Meg also told us, before singing one of her older songs, that sometimes she writes lyrics that she wants to believe, but has to grow into. I love that. She said she ends up singing them over and over again when she is touring and eventually catches up emotionally to where she intends to be lyrically.
In recent years yoga has become a big part of Meg's life. Last night she invited us to choose an intention and/or person to think about (as we often do in our yoga practice) with various songs as she serenaded us. I thought that was an interesting and powerful exercise.
When Meg sang "Osa," she asked us to imagine a creature in our lives who wasn't able to speak, like her beloved dog, but who touched our hearts. I pictured Molly.
After Meg's performance which was moving, emotionally draining and inspiring for me, we were invited to hang out for a bit.
Many of us took Meg's invitation to write things we want to let go of in her tour journal, as well as to make a group poem and/or little ones on our own with her awesome poetry magnets (made from 137 words from the songs on her new album).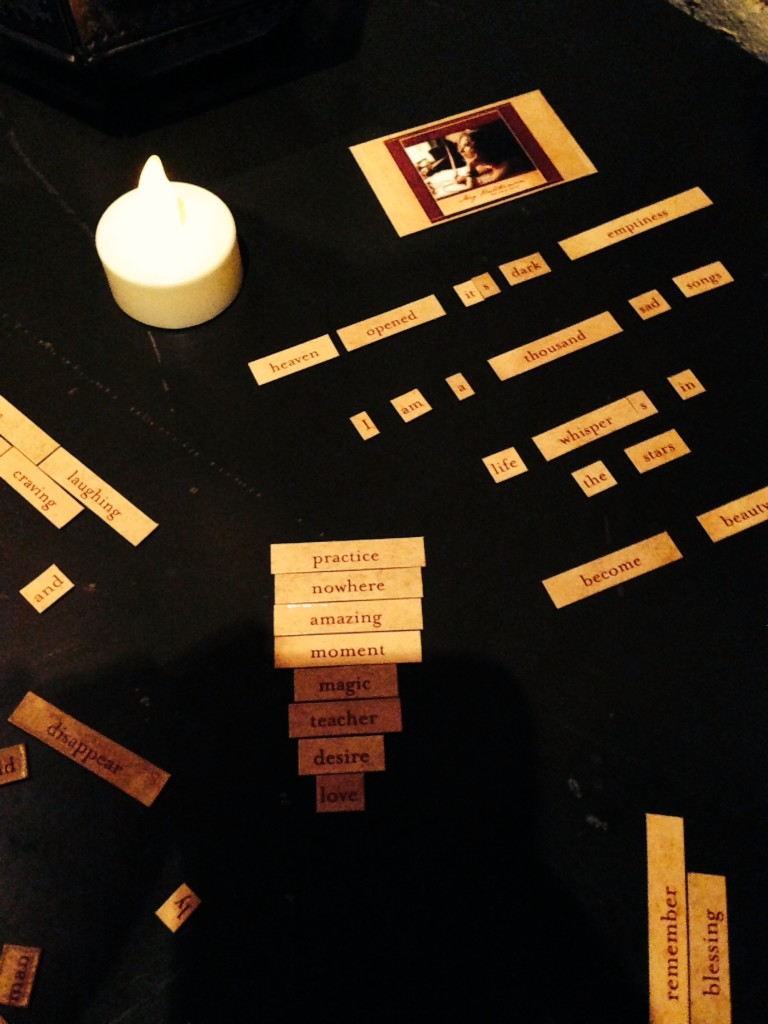 This is what I made.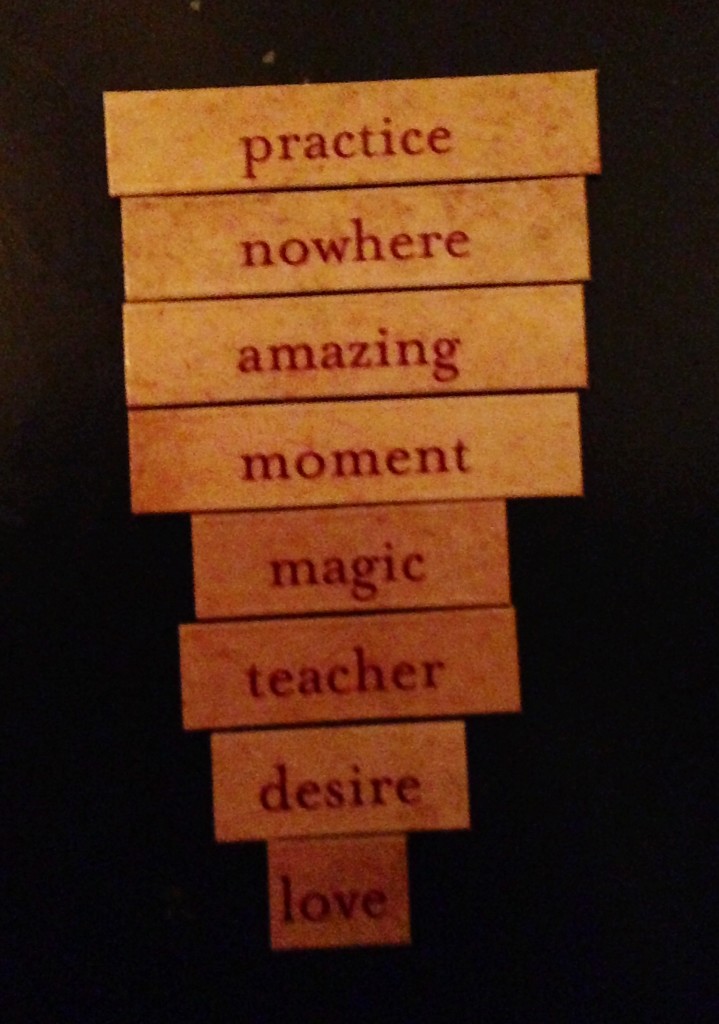 Then my parents and I waited in line to meet and speak with Meg.
It was nice to talk with others who had been in the audience with us and watch them interact with Meg when their turns came.
As the group before my parents and me approached Meg I saw one of them pick up what appeared to be the last copy of her poetry book, which I intended to buy. My heart sank. I knew I could order a copy online, but had envisioned Meg signing one for me.
I asked Meg if it was the only one left. At first she said, "yes." Then she paused and told me that I was welcome to have the one she read from that night. How cool is that?! So in the end I got to buy that one, which she wrote this awesome inscription in for me.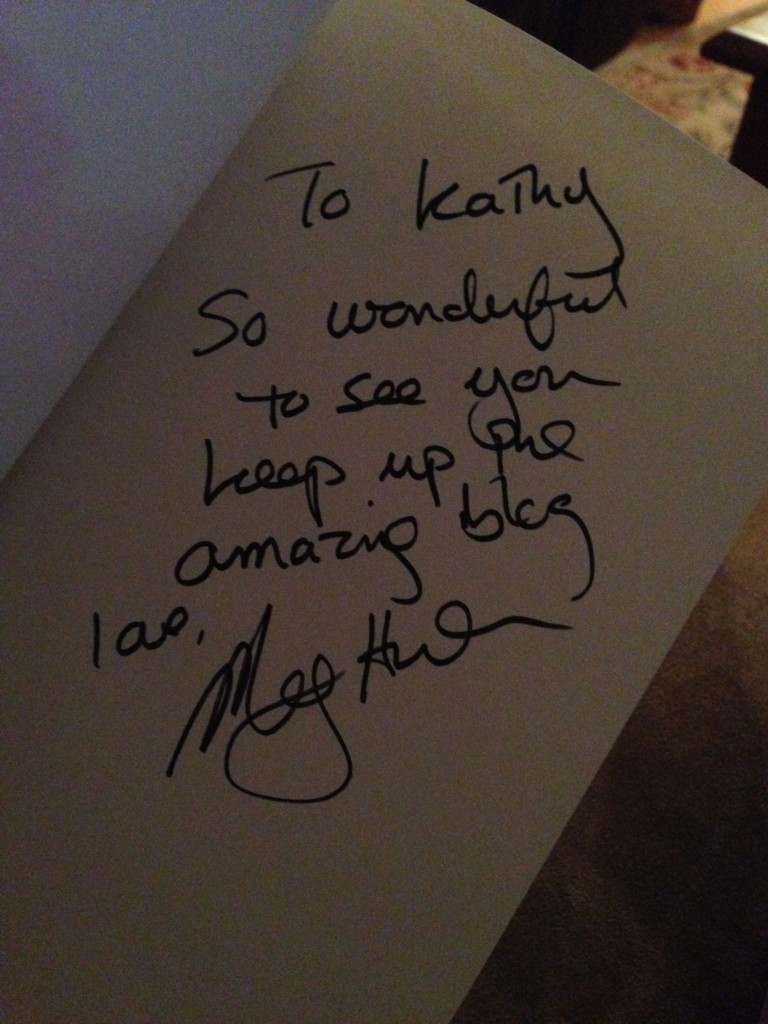 I also bought a packet of her poetry magnets, which I look forward to creating with and may even share some of what I put together here.
When it was our turn to talk with Meg, I introduced myself and my parents. I mentioned that I blog and about the Gatekeeping series her song inspired. Meg seemed to know who I was, which felt awesome.
Then we got a picture together, actually a bunch of them since the lighting wasn't great. Meg was very patient, smiling for many snapshots with me, until we got this one worth waiting for!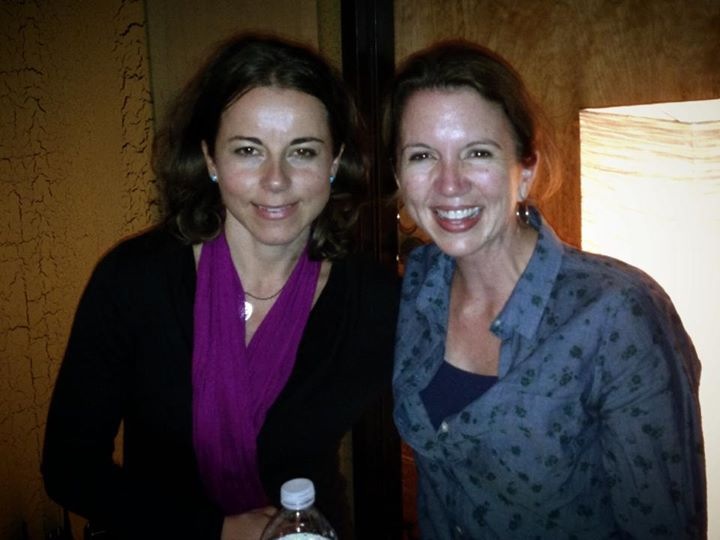 Finally, I thanked Meg for her music and how it helps and inspires so many, including me. I shared with her my memory from March 2010 of nursing my daughter (who is now four) while listening to NPR. I talked about how it was then I heard her first interview on the Bob Edwards show and was so taken by the back story of her Gatekeeper song. I also told her how it would eventually help me to cope with and process the deaths of two loved ones the following year.
As I drove back from Evanston to the Chicago neighborhood I have lived in and called home for over ten years now, I listened to Meg's music and reflected on the amazing evening I'd just experienced. It was wonderful and felt surreal at times.
Once again, I am up way past my bedtime writing this.
But as Meg told us in the back story of one of her songs, sometimes they just need to be written.