17 years ago tonight I went out to dinner with one of my college roommates and her then boyfriend/now husband. Afterwards we went back to her boyfriend's apartment, where he lived with three other guys. One of those guys was Bob.
I feel blessed and lucky to have met Bob back then and that we are still together, after 4 years of dating and almost 13 years of marriage.
I was listening to the radio earlier this summer when the song Lucky by Jason Mraz came on. It wasn't the first time I had heard it, but it was the first time I really digested the lyrics.
As with so many love songs, Lucky speaks to me and my feelings for the love of my life, Bob. It reminds me the of the times we have been apart, such as when I was in grad school or he was on business trips, and how awesome it was when we were together again.
17 is also a very special and lucky number for Bob and me, as our daughters Molly and Abby were both born on the 17th day of the months they were born (in April 2008 and September 2009).
Before bedtime tonight, Bob, the kids and I were praying together. When it came to sharing our "special prayers," I said a prayer of thanksgiving for the wonderful weekend we had together with family in Michigan and for meeting their dad 17 years ago tonight. Then Sean said, "It's a good thing you did or we wouldn't be here, doing this, right now!"
I will leave you with the lyrics to Lucky, along with a recent picture of me with my best friend and one our family (taken today after lunch in New Buffalo, MI).
I hope wherever these words find you that you feel blessed and lucky for loved ones in your life.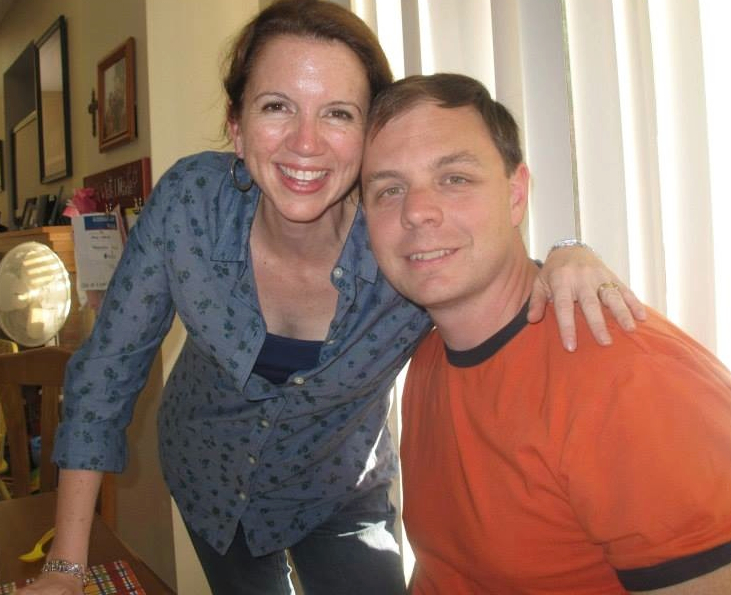 Lucky
Do you hear me? I'm talking to you
Across the water across the deep blue ocean
Under the open sky, oh my, baby I'm trying
Boy I hear you in my dreams
I feel your whisper across the sea
I keep you with me in my heart
You make it easier when life gets hard
I'm lucky I'm in love with my best friend
Lucky to have been where I have been
Lucky to be coming home again
Ooh ooh ooh
They don't know how long it takes
Waiting for a love like this
Every time we say goodbye
I wish we had one more kiss
I'll wait for you I promise you, I will
I'm lucky I'm in love with my best friend
Lucky to have been where I have been
Lucky to be coming home again
Lucky we're in love in every way
Lucky to have stayed where we have stayed
Lucky to be coming home someday
And so I'm sailing through the sea
To an island where we'll meet
You'll hear the music fill the air
I'll put a flower in your hair
Though the breezes through trees
Move so pretty you're all I see
As the world keeps spinning 'round
You hold me right here, right now
I'm lucky I'm in love with my best friend
Lucky to have been where I have been
Lucky to be coming home again
I'm lucky we're in love in every way
Lucky to have stayed where we have stayed
Lucky to be coming home someday
Ooh ooh ooh
Ooh ooh ooh, ooh