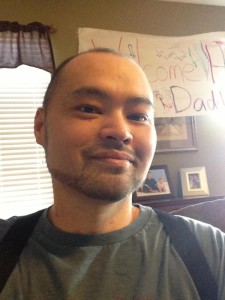 I am trying to finish up my Time Warp Tuesday post about "peace," but can't stop thinking about and praying for Ray.
As I shared via social media earlier today, my friend Amanda (who I got to know through participating in a MOPS group over the past four years) and her family got "the call" that a heart match was made for her husband.
After months of hoping, wishing and praying it is game time.
As I write this Ray is in surgery receiving his new heart.
Ray is getting a new heart!!!
Yes, I believe in miracles.
Even when life doesn't go how we hope, dream and plan that it will, I still believe.
Tonight I ask that you join me in sending all the thoughts and prayers you can muster for Ray, Amanda, their three children, their extended family and many dear friends, as well as the medical staff who are operating on and caring for Ray.
I also ask you to please pray for the loved ones of the person whose heart Ray is receiving. I can only imagine what they are going through and hope they are able to find some solace, in the midst of their grief, knowing that lives are being saved through this incredible gift of organ donation.
Thank you for reading and for holding Ray and everyone who cares about him, Amanda and their family close in your thoughts and prayers tonight and in the days to come.
For updates on Ray's medical condition, you can follow his blog and "like" his Facebook page: Ray Thompson Medical Updates, where I just read that his new heart is in and beating!