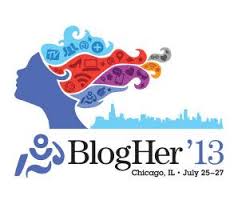 This past week I had a truly awesome experience at my second BlogHer annual conference, here in Chicago. I have so much to share about BlogHer`13. However, until I have the time and inspiration to process and post my reflections here on my blog, I will show you some highlights in this video I made, filled with many perfect moments from BlogHer'`13.
~~~~~~~~~~~~~~~~~
It's the last Monday of the month, when we share our Perfect Moments from July with Lori from Lavender Luz. I look forward to participating in this monthly blog hop/writing exercise hosted by my friend, and newly published author.
Lori from Lavender Luz says that "Perfect Moment Monday is about noticing a perfect moment rather than creating one. Perfect moments can be momentous or ordinary or somewhere in between." I love the idea of being mindful of and blogging about perfect moments. Over the years I have often used my blog more to write about things I am struggling with and though I know that is valid and important for me at times, I appreciate the idea of being intentional about also sharing the simple and very special moments in our lives. Many thanks to Lori for this wonderful opportunity to focus on what is right in our life, instead of what is wrong.
Click here to read about and comment on more Perfect Moments (there are links to others' posts at the bottom of Lori's blog entry) and/or add a link to one of your own. Thank you for reading/watching. I hope that you have a wonderful week and that you are aware of, as well as able to notice, many perfect moments in your own lives.