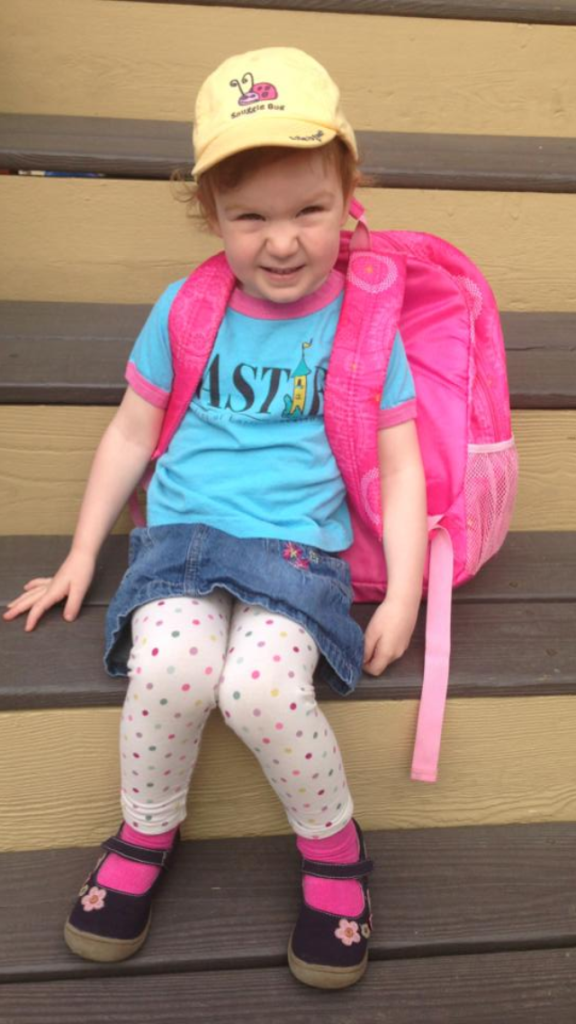 It's (almost) the last Monday of the month which means its time to share our Perfect Moments from March with Lori from Lavender Luz. I look forward to participating in this blog hop/writing exercise hosted by my friend, and newly published author, every month.
~~~~~~~~~~~~~~~~~
It was the last day of her first year in preschool. She slept in and I didn't want to wake her. As we rushed to get ready she told me she was supposed to bring "a colorful toy" that day, but that she had left her backpack at school earlier in the week. She chose to take her Minnie Mouse stuffed animal.
When we arrived at school after the official drop off time, so I walked her inside. She went right into the "red door" classroom and joined her friends on the carpet for morning songs. I peaked in to watch as they transitioned to show and tell time.
One of her teachers held the pile of show and tell toys on her lap. The teacher chose Minnie Mouse first and asked whom it belonged to. She raised her hand proudly and stood up to show her teachers and classmates her special toy. I couldn't hear what she was saying, but I could clearly see the smile on her face and the confidence in her delivery as she showed and told her friends about one of her favorite stuffed animals. It was a simple and truly perfect moment for me to witness.
Our three-year old has come a long way from the shy little girl who entered "The Castle" on her first day of preschool in September and it is a joy to watch her grow and develop.
~~~~~~~~~~~~~~~~~
Lori from Lavender Luz says that "Perfect Moment Monday is about noticing a perfect moment rather than creating one. Perfect moments can be momentous or ordinary or somewhere in between." I love the idea of being mindful of and blogging about perfect moments. Over the years I have often used my blog more to write about things I am struggling with and though I know that is valid and important for me at times, I appreciate the idea of being intentional about also sharing the simple and very special moments in our lives. Many thanks to Lori for this wonderful opportunity to focus on what is right in our life, instead of what is wrong. 
Click here to read about and comment on more Perfect Moments (there are links to others' posts at the bottom of Lori's blog entry) and/or add a link to one of your own. Thank you for reading. I hope that you have a wonderful week and that you are aware of, as well as able to notice, many perfect moments in your own lives.