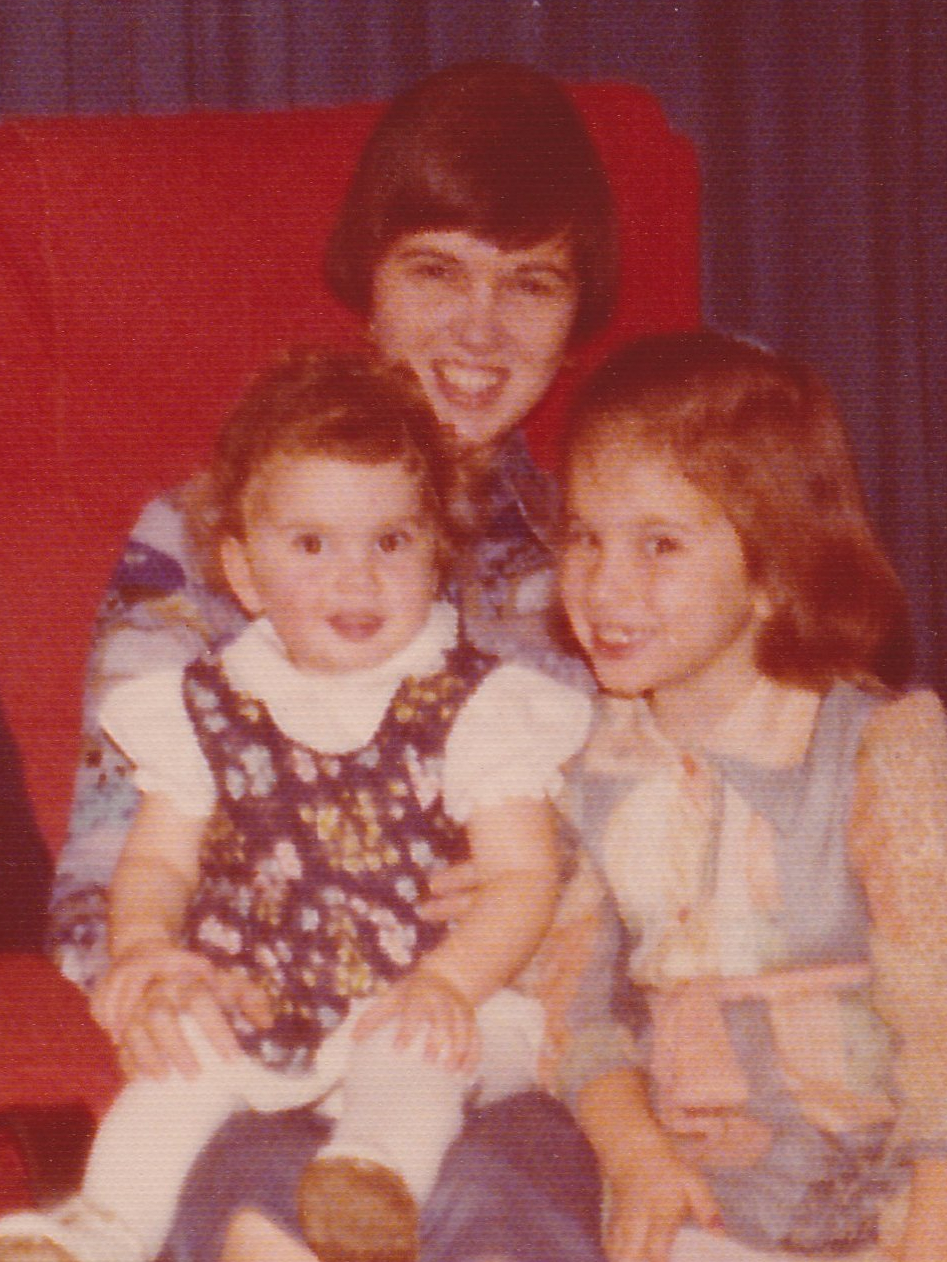 In recent days a lot of my friends and family members on Facebook have been changing their profile pictures to a favorite photo of their mothers. So tonight I decided to jump on the bandwagon and share an old favorite photo of my sister and me with our mom, when I was around the age my daughter Abby is now.
I feel very grateful to be a mother and to celebrate my mother this Mother's Day, along with other special women that have been mother and grandmother figures to me over the years. I am also remembering my dear grandmothers who both died 13 years ago.
Sending love to all those who are celebrating too, as well those who are remembering your mothers, grandmothers and/or children who left this world too soon. xoxo
Happy Mother's Day! 
~~~~~~~~~~~~~~
Celebrating and Remembering around Mother's Day in Years Past:
Happy Day (2012)
Time Warp Tuesday: Mothering (2012)
Perfect Moment Monday: Weekend of Firsts (2011)
Hope, Fight, Walk (2011)
A Beautiful Day to Remember (2011)
Grace and Loss (2010)
Interestingly it seems I did not mention Mother's Day in my posts in 2008 and 2009, after skimming my May blog entries from those years. If I look again and find any I will add them here later.
Let the Double Suppression Begin (2007)