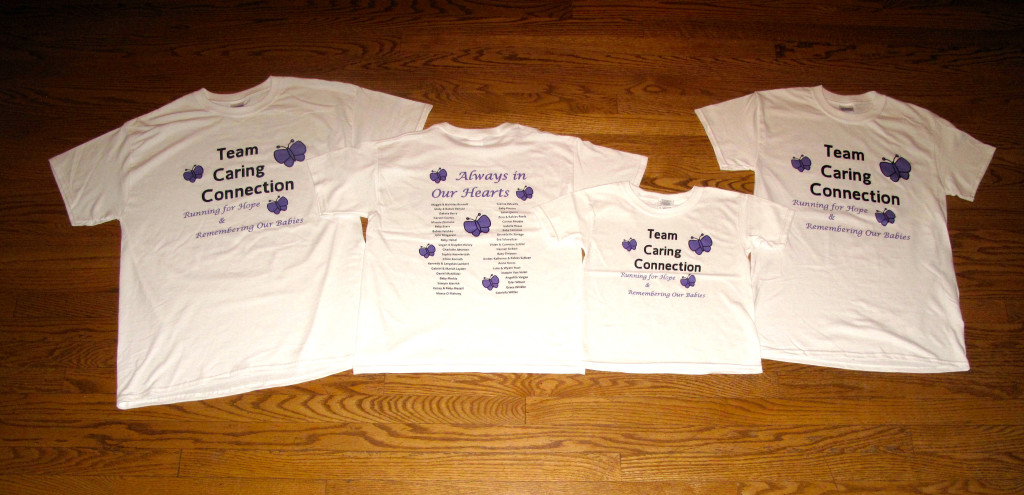 The shirts are here!
I picked up over 100 of them yesterday afternoon from Mt. Greenwood Embroidery, where they were screen printed, and love how they turned out! I am so grateful to Mt. Greenwood Embroidery and Running Excels for helping us to create our Team Caring Connection t-shirts and running shirts!
The four shirts pictured above are the ones that Bob, Sean, Abby and I will be wearing on Race Day as part of Team Caring Connection!
I spent much of today organizing and sorting the shirts for the families and friends of Team Caring Connection who ordered them to wear in honor and memory of our babies listed on the back, who left this world too soon and are always in our hearts. There are 40 families and over 50 babies represented, which both warms and breaks my heart.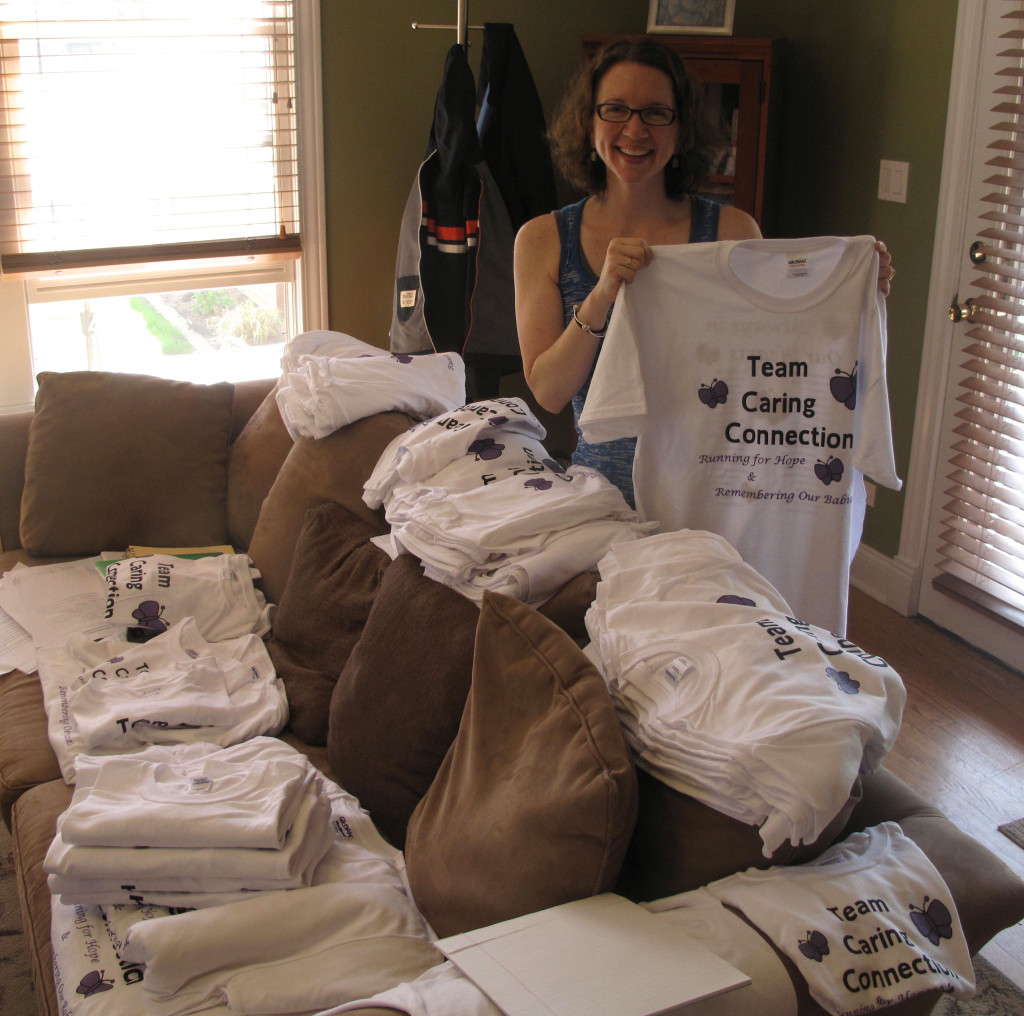 I wish that these 40 families, including ours, could hold our babies in our arms, instead of our hearts. But understanding that isn't possible, I appreciate how therapeutic this process is for all of us as we prepare to "Run for Hope & Remember Our Babies" on Sunday, June 2nd at the Advocate Children's Hospital's 6th Annual Running for Hope 5K Run/Walk.
This experience is truly a dream come true for me, to be able to make something so special come from something so sad for so many.
It brings me great peace and comfort to do this in honor and memory of our baby girl Molly this year, with April 17th having been the fifth anniversary of her birth and death.
Updated: I forgot to mention when I first wrote and shared this, that the process of sorting the shirts earlier today was very moving for me. I got chocked up many times as I saw the names of the babies and families who are a part of Team Caring Connection, reflecting on our journeys together through our Caring Connection perinatal support group at Advocate Christ Hospital. There is one couple in particular, who was at my first meeting in September 2006, and it was bittersweet for me to think about that experience and how far we have all come since.
Many thanks to everyone who has supported us on our journey with Molly over the years, to all who have joined Team Caring Connection and to those who have generously donated in honor and memory of our Molly and Babies Benson, as well as all of the babies we are running and walking to remember on June 2nd. Please continue to send your thoughts and prayers our way in these final weeks before race day.
It is not too late to donate and/or join Team Caring Connection! Click here to contribute and/or register for the 5K run/walk: http://www.active.com/donate/runningforhope2013/BensonFamily
You can also "like" our Team Caring Connection Facebook page here: https://www.facebook.com/TeamCaringConnection
Thank you so much!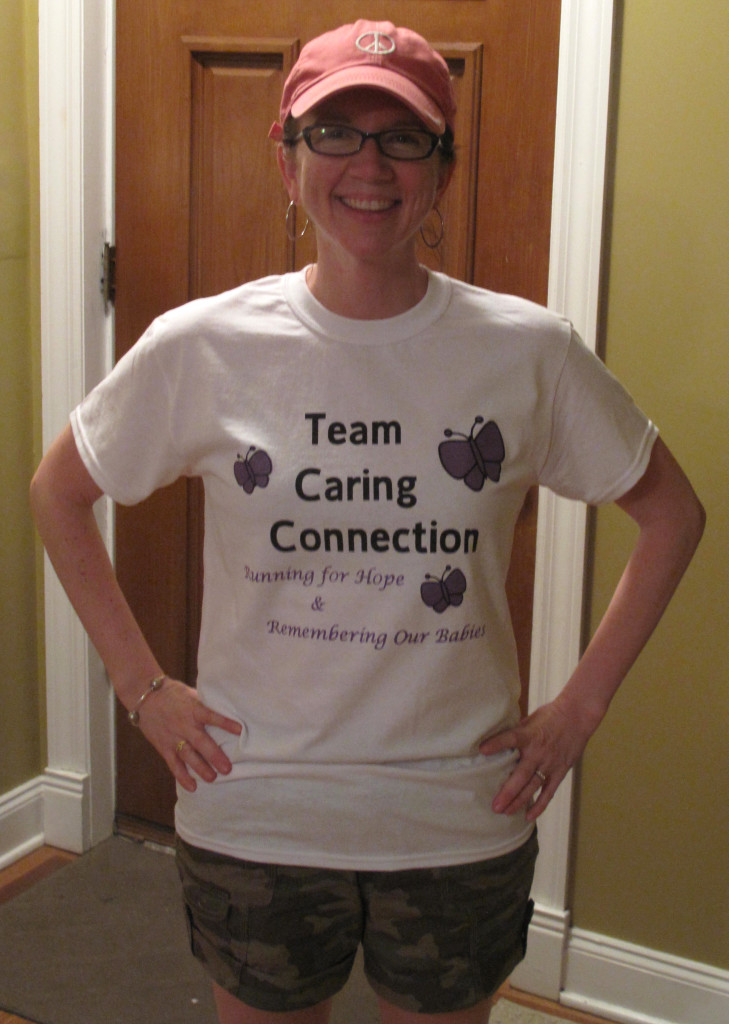 "The tide recedes but leaves behind bright seashells on the sand,
The sun goes down, but gentle warmth still lingers on the land,
The music stops, and yet it echoes on in sweet refrains…
For every joy that passes, something beautiful remains."
~ Hardin Marshall