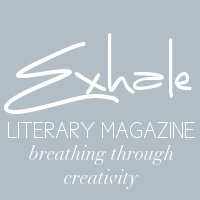 It's been awhile since I have shared links here to my writing for Exhale Literary Magazine.
My latest piece, a movie review, was published there today and last August I also wrote and shared another movie review there.
These were my first two experiences writing movie reviews and I really enjoyed the challenge and the process. I didn't choose to review movies that were in theaters when I wrote them. Rather I picked an old and a new favorite that are available on DVD and digital download.
Today's piece is a review of the movie Something Borrowed.
The other one is a review of the movie Sliding Doors.
I love both movies and find myself still pondering the major themes in each one long after I last watched them.
Also, since my last update about Exhale, I wrote a piece, at the request of our Editor, Kristin Binder, called "How to Write a Book Review."
Kristin asked me to write it to help demystify the process of writing book, movie and play reviews, in hopes that more Exhale readers will submit their own reviews, as well as essays, poems and short fiction. If you would like to submit a review of a book, movie or play that deals with infertility and/or loss please email it to exhalesubmissions(at)gmail(dot)com with "book review," "movie review" or "play review" in the subject line. Exhale reviews are posted regularly on Thursdays.
Please click over to check out and comment on any and/or all of these posts. Thank you!