Today my family and I received a special delivery from Jennifer of Still Life with Crockpot. It was the loaf of chocolate chip banana bread that I bid on and won as part of A Half-Baked Life's recent "Bake a Difference" auction/fundraiser benefitting the United Way Hurricane Sandy Recovery Fund.
My kids and I couldn't wait to open and taste it. Jennifer wrapped it beautifully and even included a nice brown basket to hold/serve the bread, which we will probably use as a napkin holder after we have finished eating the deliciousness.
Getting Jennifer's yummy treat this afternoon made my day. I zapped my first slice in the microwave for about 10 seconds, which made it taste like it had just come out of the oven. Sean, Abby and Bob have also thoroughly enjoyed slices of Jennifer's banana bread since it arrived.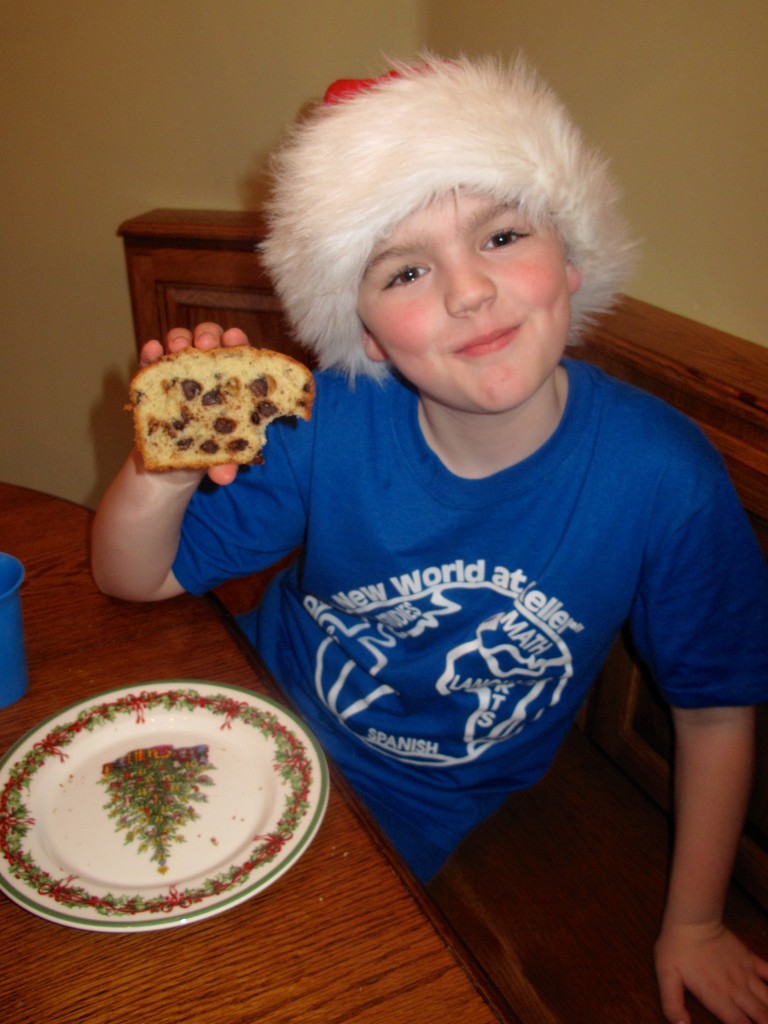 I am pleased to know that Jennifer's baking and my family's donation to the Hurricane Sandy Recovery Fund in Justine's (from A Half-Baked Life) home state of New Jersey, along with everyone else who baked and/or donated, will make a difference to those whose lives were disrupted by this natural disaster. Thank you so much Justine and Jennifer.
If you haven't already done so, and have the means to, please consider making a donation to the United Way Hurricane Sandy Recovery Fund by clicking here and when you donate please type "A Half Baked Life Auction," in addition to any other organizations that may match your donation, where is says "organization."
Thank you so much on behalf of the Justine from A Half Baked Life, Jennifer from Still Life with Crockpot, my family and most of all the those who will benefit from your generosity.