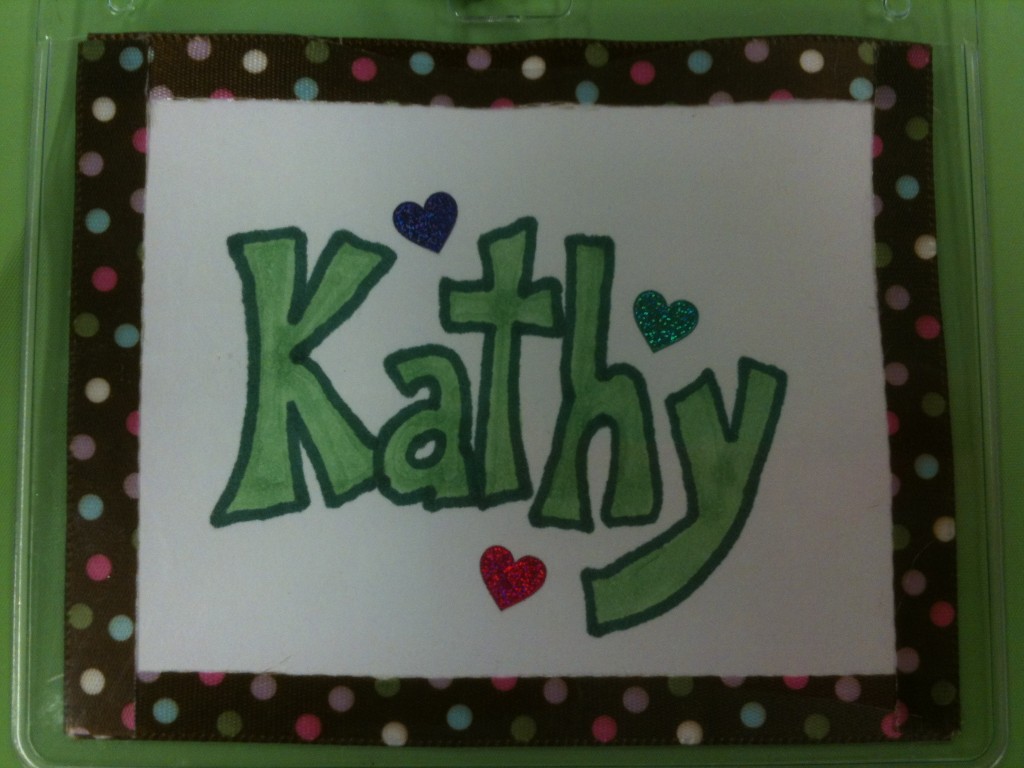 and I have three children.
At our first MOPS (Mothers of Preschoolers) meeting of the school year tonight we made reusable name tags.
This is a picture of mine.
It was a fun and relaxing craft to do while chatting with old and new friends about our summers, our families and why we decided to join or return to MOPS.
Meetings like this are always somewhat bittersweet for me as inevitably at some point (usually more than once) someone asks me or I get to tell the entire group how many children I have. MOPS is a "safe place" for me, so I tell the group the truth, that I have three children, two here and one in Heaven.
When the craft project coordinator announced that we were making name tags that we can reuse for each meeting, I really liked the idea. Then she told us that each table had a special sheet of shimmery heart stickers and encouraged us to place one to represent each of our children on our name tags.
I cringed for a moment as I thought about how many to place on mine. It was one of those "trigger" experiences where I had to fight back a few tears, before telling myself that of course I would proudly be putting three hearts on my name tag for Sean, Abby AND Molly.
Now at future meetings if another member of our MOPS group asks me about the hearts on my name tag and my children I will have the opportunity to tell them about all three of them, including my living son and daughter and my daughter who will always be in my heart.