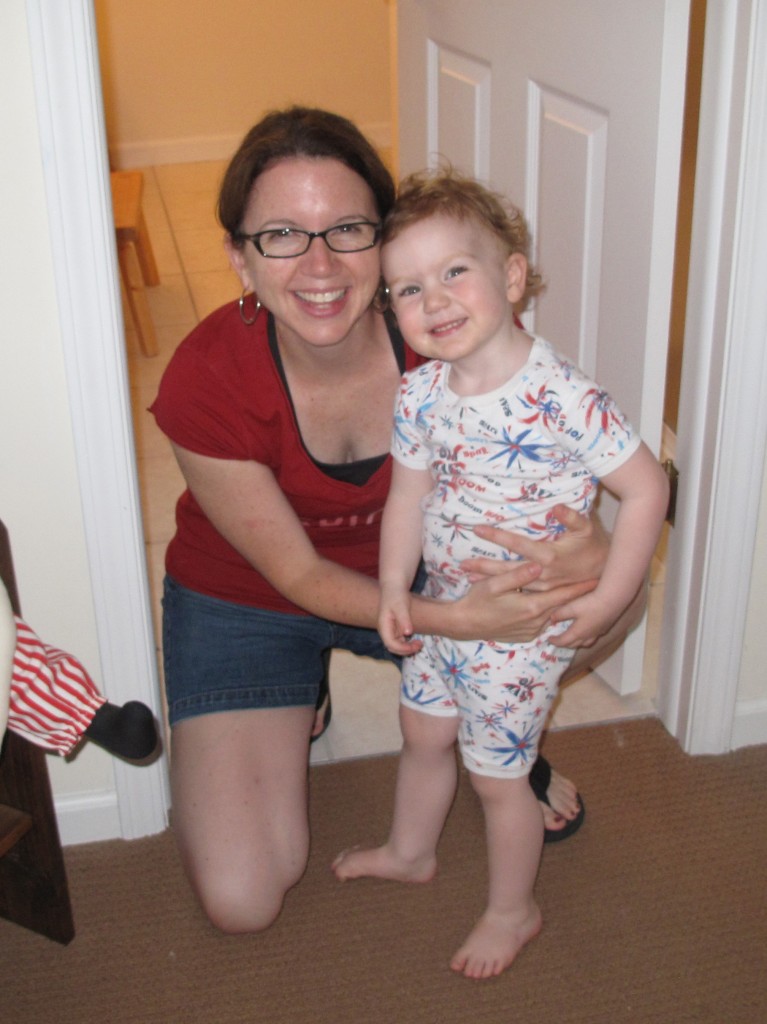 Recently Abby started talking about things she will do, like Mommy, when she gets bigger.
Then she began to tell me about the things I could do when I "get little."
I think Abby's idea is so sweet and such an interesting perspective for her to have and share with me.
One day last month, right after bath time, Abby said to me:
"Sometime when you get little you can take a bath and I will hold you!"
Usually after I give Abby a bath, I wrap her in a towel to dry her off and then pick her up to cuddle a bit before getting her dressed. So I think that may have been what she was referring to doing for me someday.
I find this concept fascinating, which reminds me of a story line from the old show Mork & Mindy where they have a son who is born in the body of an older man who grows progressively younger.
For better or worse it's not that far off from reality, as many older adults end up caring for their aging parents later in life.
If you could get little again, instead of bigger/older, what would you look forward to?