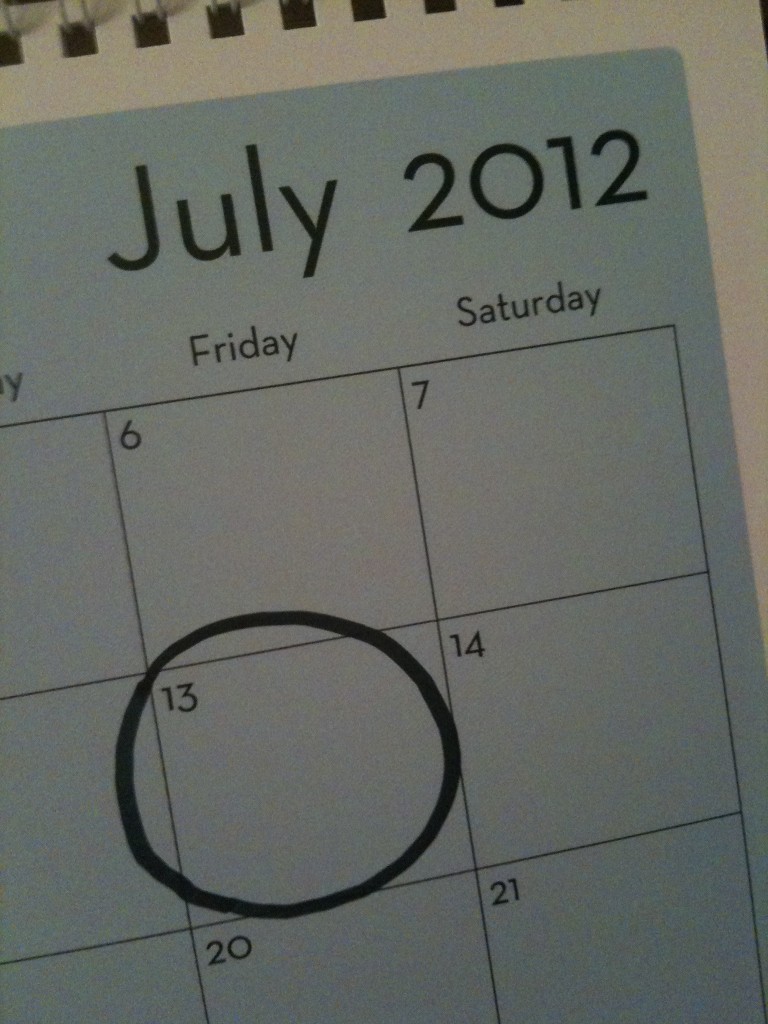 It's Friday the 13th and though I am not very superstitious, it is on my radar.
Since this past week has brought a slew of random and unexpected unlucky events to our family, I am hoping that today will be relatively uneventful in comparison.
They say bad things happen in threes and there were at least that many significant and strange things that happened this week. Hopefully in the hours to come I will not be adding to the list:
1) Wipe Out — As I shared in this post, our family really enjoyed taking long and scenic bike rides together last week on our vacation in Michigan. Unfortunately towards the end of our ride on our last day, before heading home, Sean wiped out twice on his bike. Both falls were very upsetting for our son. We are grateful that his injuries, mostly "road rash," were not worse and that loved ones and even strangers were able to help us to care for him right after his falls. We also are thankful that he was wearing his bike helmet, which I am adamant my children and I wear whenever we are riding bikes, even for short local rides.
2) Broken Windshield — Later that same day, during our car ride home from our vacation, Bob was driving our minivan on an expressway. All of a sudden he saw something flying right at our car, we heard a loud noise and then saw that our windshield had cracked. It didn't shatter and he was able to continue driving, but it was still a scary experience. Since the crack went the full length of our windshield from top to bottom and was directly in the driver's side line of vision, we needed to get a new one. Of course the cost to replace it was just $10 over our deductible for our car insurance, so we got the added bonus of getting to pay out-of-pocket.
3) Hole in the Water Line —  The next morning Bob was getting ready to leave for work and heard an unusual sound coming from our basement. He went downstairs to investigate and discovered the water line that leads to our refrigerator upstairs in our kitchen had a hole it and was essentially giving the back of our basement/work room/storage area a shower! Thankfully, after previous experiences with flooding, we have most of our stuff in Rubbermaid containers! But it was still a frustrating way to start our week after returning from vacation.
Are you superstitious? What do you think about Friday the 13th?
Do you believe that bad things are more likely to happen on this date?