Over the weekend Jjraffe from Too Many Fish to Fry  shared an awesome eCard that those who have dealt with infertility, adoption and loss will likely appreciate. I know that I sure did!
Jjraffe suggested that it might be the best one she has seen yet. I agree that it is one of the best, but there is another eCard that I came across awhile back that takes the cake for me: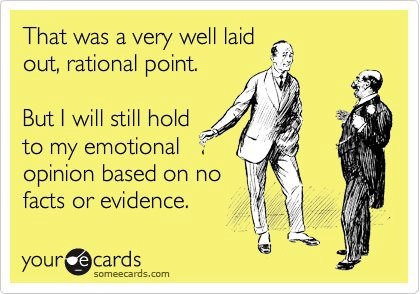 I may or may not know anyone who thinks and argues like this at times, including me.
How about you?