Over the past seven years I have learned to run and really enjoy the experience. Like many forms of exercise, running is therapeutic for me mentally, in addition to the way it makes me feel physically. I have trained for and run in five neighborhood 5K races, the the most recent with my eight-year-old son Sean.
I have never considered myself a serious runner and that may or may not change in the future. But when I came across the below image in my Facebook news feed last night, which was posted by our local specialty running store Running Excels, I was intrigued. I read over the steps and made a mental note to pay more attention to my form and try to implement some of the tips on my next run.
I also shared the image on my Facebook timeline and then today one of Bob and my college friends, who is really into running, commented on how much he believes in and uses this method. I respect his opinion and that got me even more interested in Good Form Running. So I Googled it and found out that there is a whole program designed to teach people how to run this way.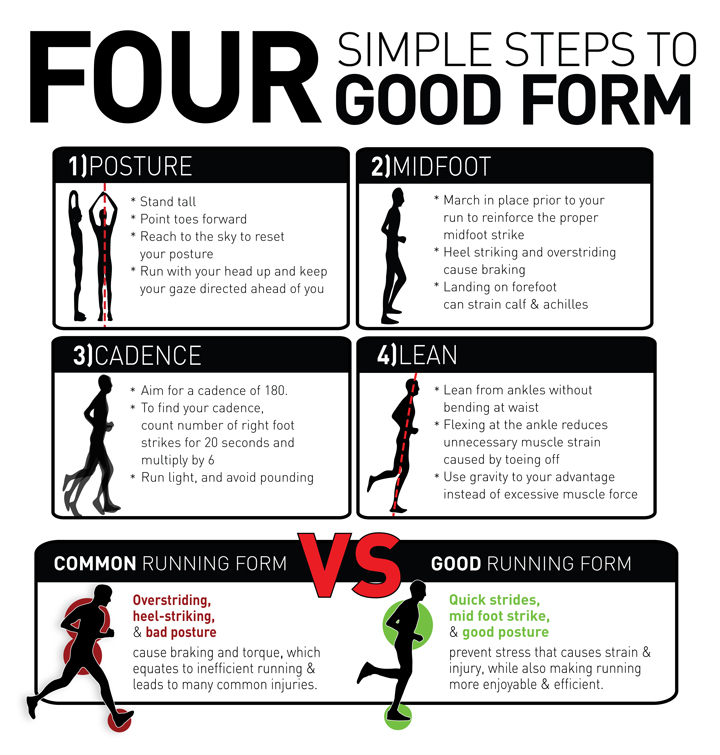 Do you like to run?
Have you ever tried Good Form Running?
If so, what do you think of it and how did it change the way you run?
If you are an experienced runner, what are some of the best tips that you have for someone who wants to learn to run better and possibly even faster?
Image Credit: Good Form Running AZ