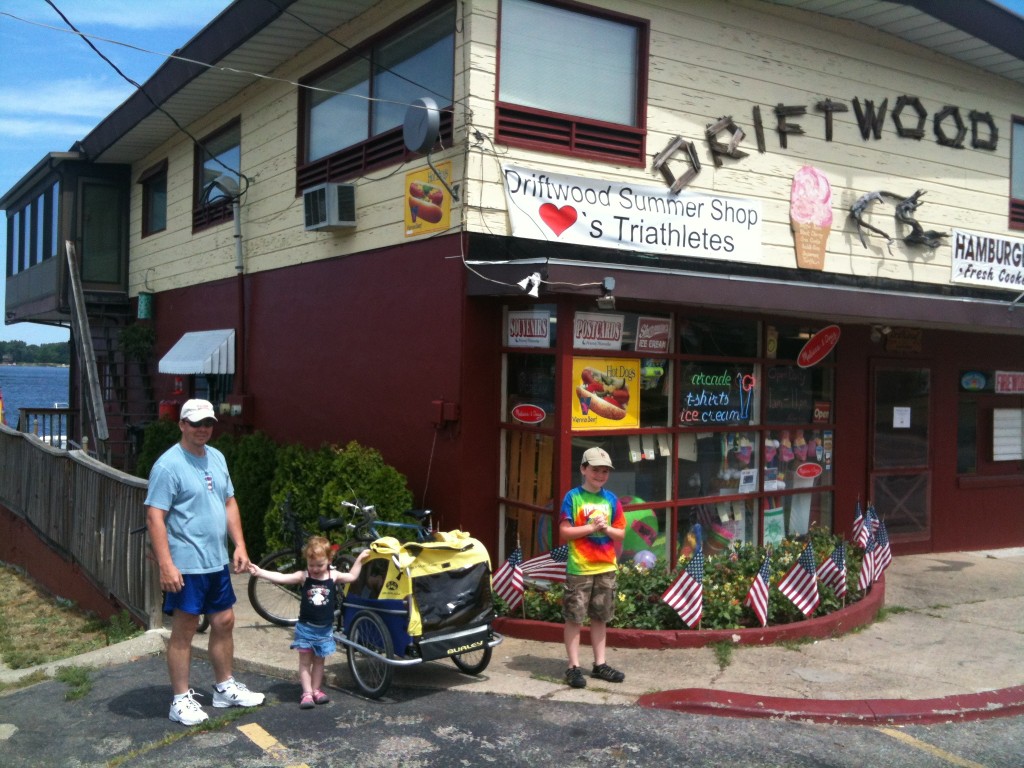 Awhile back I shared about some of the "places" I go when I need a vacation (sometimes physically and more often mentally).
Over the past week I got to spend time with my family in a magical place in Michigan that holds many special childhood memories for my husband.
We rode bikes, jet skis, speed boats, went tubing, swam a lot, floated on the water, ate really good food and delicious desserts, drank some beer and had some great conversations.
Throughout our vacation there were many special and memorable times. Though there were some moments captured on film, I also took a lot mental photographs of what we experienced.
I look forward to calling on these pictures in my mind the next time I am having a rough day or feeling stressed out. Hopefully imagining myself in these places will help to clear my head and calm my nerves.
There are four memories/happy places from this Fourth of July week/weekend that especially make me smile when I think about them:
1) Going for long morning bike rides around the lake with Bob, Sean and Abby. Though it was fairly hot for two of our three outings, the weather was bearable and the family bonding, gorgeous lakeside views and opportunity to exercise in this setting were just awesome. We also celebrated, towards the end of our last ride this morning, by stopping at a local ice cream shop (pictured above).
2) Paddling on the lake in my kayak. The one day off we took from our family bike rides I got to take my kayak out for a long ride on the lake and through a peaceful channel nick-named "the jungle," away from the noise and busyness of the lake.
3) The last night of our vacation we were hanging out with family and friends after the kids went to bed and ended up staying up into the wee hours of the morning. It had been a long time since I stayed up that late to do something other than write, and though Bob and I are both pretty tired today, it was worth it for the fun and laughter we shared with our summer tribe in Michigan. Some of our friends up there are gifted story tellers and I can't remember the last time I laughed so much and so hard!
4) During our late night gathering some neighbors, who were having a party nearby, were playing music loudly and when this song came on, some of our friends immediately began to do a little dance. I was puzzled and entertained. They asked us if we knew where they had learned it and if we had seen "the video" of the Harvard baseball team that went viral/inspires them to do the routine every time they hear it. We were not familiar with the video, but looked it up and watched it on my phone right then and there. I think it is hilarious and will make you want to dance along. When the neighbors played the song again later in the night I joined our friends in doing the dance and will leave you with the video, if you haven't seen it or want to watch it again: