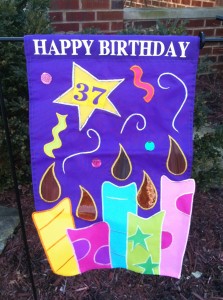 Today I am 37.
It feels surreal for me to reflect on my journey to this age.
I have been out of high school now for almost 19 years.
This year I will have been married for 12 years and a mother for 9 years.
~~~~~~~~~~~~~~~~
Since I turned 36 my life has had many twists and turns. There were some bittersweet endings and some incredible new beginnings.
During my 36th year my family and I moved to our new home and I began my new blog here.
I mourned the heartbreaking deaths of an old and very dear friend and cousin I that I never got to meet in person.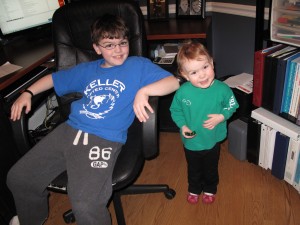 I continued to learn about the joys and challenges of being a parent. I was amazed by my two living children and all the love, light and laughter they bring to our family. I was moved by the ways our daughter in Heaven continues to inspire me to try to help others who are also mourning the loss of a child or other loved ones of any age.
I struggled to accept and find peace with the relationships I have with those who I don't always see eye to eye with.
My heart broke when I saw my children struggling to fit in with their peers and master skills that they find frustrating. I tried to show them my unconditional love, support and patience during these challenging times in their lives.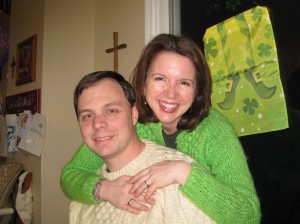 I was proud of my husband for his incredible work ethic and amazing love for/dedication to our family. I was impressed to see his accomplishments in his professional life and all the things he has done around our house to make our new place feel like a home. I was also grateful for all the ways that he helps to care for and raise our children.
I have been touched by the outpouring of love and support that our extended family members and close friends have received who are going through some very difficult, uncertain and painful experiences in their lives.
I have felt grateful watching my parents and in-laws enjoy their "Golden Years." They have all worked hard to earn retirement and I feel blessed and lucky that our children get to live close to and spend quality time with their grandparents.
I have appreciated opportunities to see and consider things/situations I encounter from different points of view through discussions with friends and family members, as well as through reading books, articles and blogs.
~~~~~~~~~~~~~~~~
Now that I am 37, I look forward to what this next year in my life will be.
I will try not to have too many expectations for the people and events in my life.
I will to try to live more mindfully.
I am excited for the new experiences that I will have, including those that I am already aware of and those not yet on my radar.
This year I will get to attend and speak at the BlogHer `12 conference in August in NYC! This is opportunity that I am very excited for and will share more about here in the near future.
This year I intend to write more and maybe even try to get some of my work published.
This year I want to continue to try to eat healthier and make healthier meals for my family.
This year I want to take even better care of my mind, body and spirit through regular exercise, prayer and meditation.
This year I want to work on having more balance in my life, my home, my family and my friendships.
~~~~~~~~~~~~~~~~
Thank you to all those who have sent birthday wishes my way already today! I am grateful to have you in my life and celebrating with me!
As promised, I am happy to share the winners in my giveaway that I held in honor of launching my new blog this past week! I really appreciate the comments you left me on my Leap of Faith post and everything you shared there. I used the "True Random Number Generator" at Random.org to determine the winners for each prize.
Since no one entered to win Prize #1: Conquering Infertility: Dr. Alice Domar's Mind/Body Guide to Enhancing Fertility and Coping with Infertility, I decided to giveaway two of the most popular prize, which was Prize #3: The Best of Rent (Highlights from the Original Cast Album (1996 Original Broadway Cast).
Prize #2: Empty Cradle, Broken Heart: Surviving the Death of Your Baby by Deborah L. Davis goes to Kristin from Dragondreamer's Liar!
Prize #3: The Best of Rent (Highlights from the Original Cast Album (1996 Original Broadway Cast) goes to Kieko from The Infertility Voice and Jjraffe from Too Many Fish to Fry! 
Prize #4: Jillian Michael's 30 Day Shred DVD goes to Lori from Write Mind Open Heart! 
Prize #5: Falling Upward: A Spirituality for the Two Halves of Life by Richard Rohr goes to Kir from The Kir Corner! 
Winners please contact me to let me know the best way to get you your prizes and whether you prefer the electronic or hard copy versions.
Congratulations and thanks again for celebrating almost five years of blogging and my new space here with me!
~~~~~~~~~~~~~~~~
Finally,  as I shared about in this post, I am in the running for the Circle of Mom's Top 25 Moms with Inspiring Families 2012 list. You can vote for me by clicking here  and then clicking on the orange thumbs up button once a day on your computers and smart electronic devices between now and tomorrow (Wednesday, March 7th) at 4:00 p.m. (PST). There are less than 24 hours left now, so this "March Madness" is almost over.
Thanks to your many clicks in support of me and my blog, I have managed to make it to #28!!! There are only 3 spots and about 60 votes keeping Bereaved and Blessed from being in the Top 25 this year. I am so very grateful for any more votes that you are willing and able to cast for me and my blog between now and late afternoon tomorrow, as well as spreading the word to encourage others who have been touched by my blog over the years to give their "thumbs up" too. Thank you so much! It would mean a lot to me to be in this Top 25, but I really appreciate your support either way! ♥
~~~~~~~~~~~~~~~~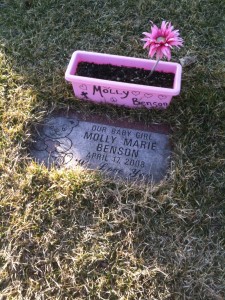 Note: I had hoped to get this post up much earlier on today, but the day just got away from me, in a good birthday kind of way.
The weather here in Chicago today was unbelievable! It was sunny, unseasonably warm and very windy. After Abby and I picked Sean up from school we even managed to get a visit in at the cemetery. I appreciated being able to stop by there on my birthday and have a moment with our baby girl Molly in Heaven.
A little while ago Bob and I tucked Sean and Abby in, considerably past their normal bedtimes, as we went out for a special family dinner, just the four of us, tonight to celebrate. I am ridiculously full from everything we ate. I also feel very blessed and lucky right now to know that my stomach is as full as my heart.
I also want to send some love and wonderful wishes out to a very special little girl that I share this birthday with, my sister's daughter/my niece/Goddaughter Cora! She brings so much love and joy to all of our lives and I am grateful she has been in our family for two years now!
Thank you again for everything and helping to make this past year in my life and my birthday today so very special. Here's to 37 years! xoxo