Since moving into our new home last July we have known that the exterior needed to be painted. There were some more pressing projects that we had to take care of first, but now we are ready to tackle this one (i.e. we hired local painters to do so). I thought it would be fun to share some "before" pictures here, add some from the progress along the way and finish with "after" ones when the project is complete.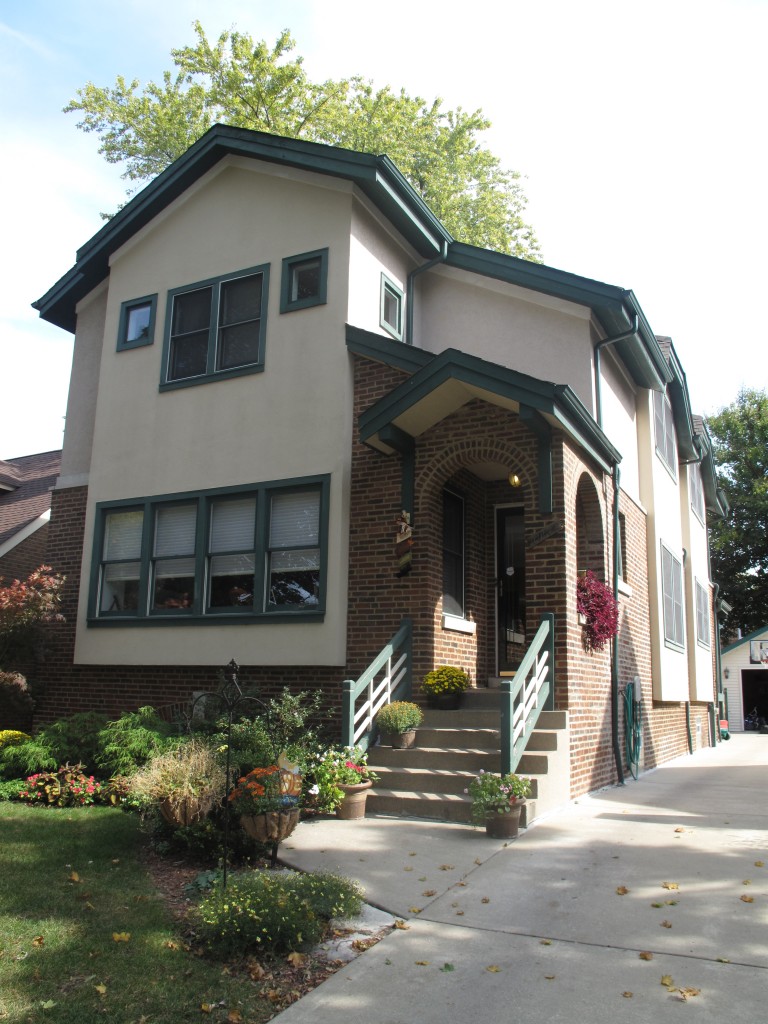 This is a "before" photo of the front of our house and side driveway. This was actually taken the day of our inspection in October 2010. We didn't get to close and move in until July 2011, when we were finally able to sell our old house.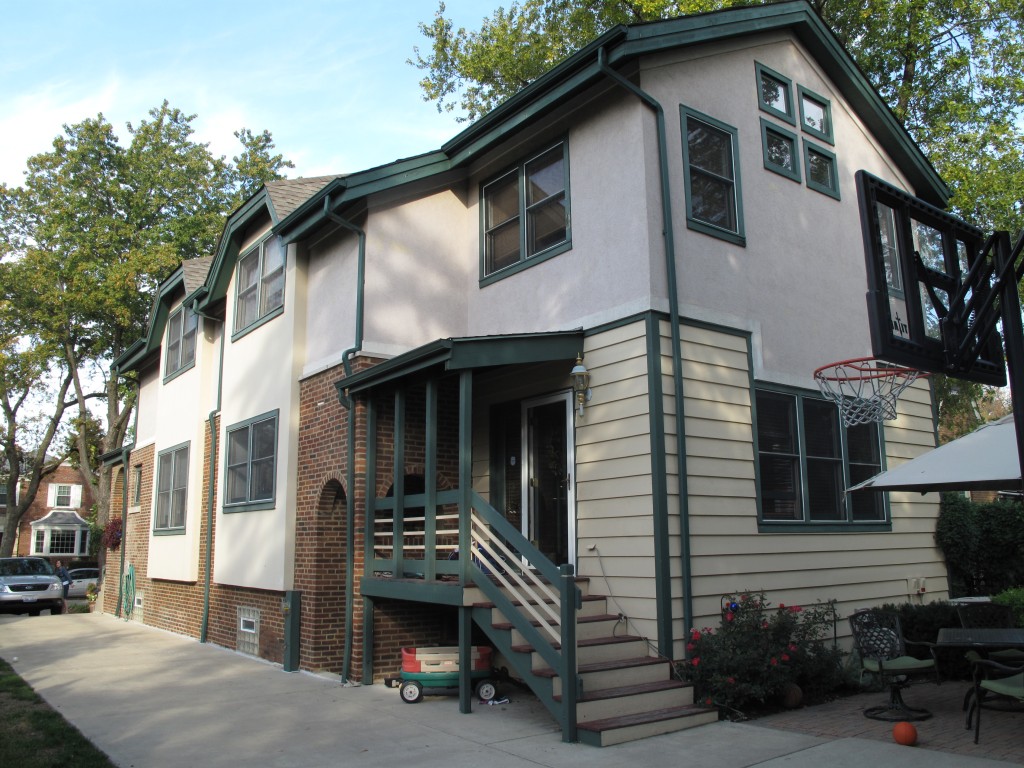 Here is another "before" photo of the back side of our house and side driveway.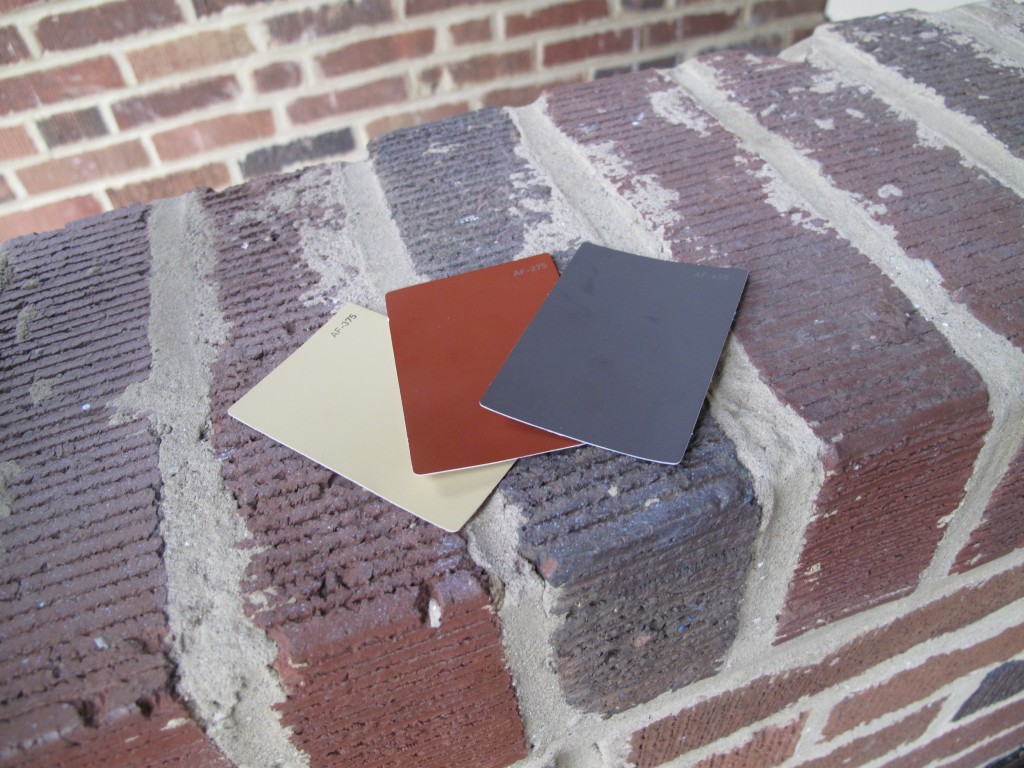 The three colors we chose for the new exterior paint on our house. We like how they complement the brick and mortar.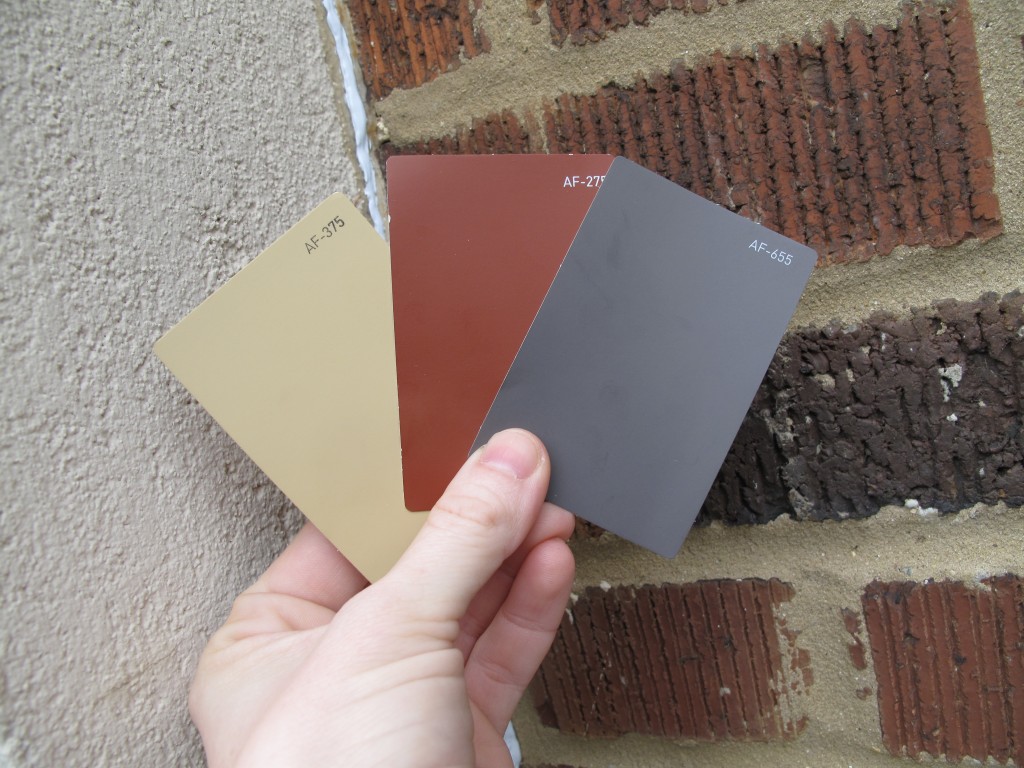 The lightest color will go on the "Dryvit" to the left (which is a synthetic form of stucco, as we understand it), the reddish color will go on the fascia, window trim and gutters (which are currently green) and the brownish color will go on the soffits and Dryvit trim.
I am so excited for this project to begin the day after Easter on Monday, April 9th!