Fit & Healthy with Coach Kathy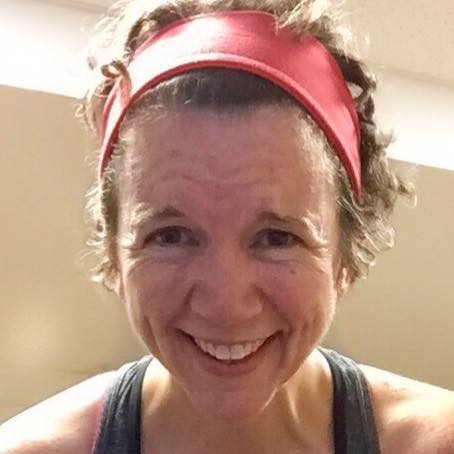 Welcome to Fit & Health with Coach Kathy!
I am a bereaved and blessed, fit and healthy, ally and advocate, mom, writer, group fitness instructor, and coach, with three children (two here and one in Heaven) finding joy in the journey after dealing with secondary infertility and loss for five years and being diagnosed with moderate generalized anxiety disorder in November 2013. I have been married to my college sweetheart since 2000 and we live on the southwest side Chicago, Illinois, in Beverly, with our fourteen-year old son and eight-year old daughter.
I am a wounded healer who is passionate about helping myself, my family, and others learn to cope and find joy when life doesn't go as we hope, dream and plan (whether due to due to infertility, loss, illness and/or other circumstances), as well as to take responsibility for our lives and achieve our goals through creating, implementing, and being accountable for healthy habits and routines.
I've been an A.C.E. certified group fitness instructor since May 2006. I teach classes part-time locally, here in Chicago, at Beverly Bodyworks. I have bachelors and masters degrees in Leisure Studies: Recreation/Program Management from the University of Illinois at Urbana/Champaign. I love to exercise and eat healthy (most of the time), which is therapeutic and keeps me in shape. In April 2014, I became a Team Beachbody coach and started Fit & Healthy with Coach Kathy.
I would love to help you reach your health and fitness goals.
Please check out and "like" my Facebook page: Fit & Healthy with Coach Kathy, where you can send me a private message for more info.
You can also check out my Team Beachbody website: Fit & Healthy with Coach Kathy. There you can make me your free Beachbody coach when you click on the link above and then click on "JOIN.
I am always looking for like-minded women, who share my passion for health, fitness, and helping others to join our team as a coach. Message me if you want to chat and learn more about coaching.
I hope you have a fit and healthy day! 🙂