Definition of PRANA
plural -s
: a life breath or vital principle in Vedic and later Hindu religion : any of the three or more vital currents : the principle of life moving in the human body

Origin and Etymology of PRANA
Sanskrit prāṇa, literally, breath, from pra- before, forward + aniti he breathes —

Source: https://www.merriam-webster.com/dictionary
When one of your favorite bloggers reaches out and invites you to apply to participate in a campaign to promote a brand that you already use and love, it's a no brainer.
Having the opportunity to learn more about products from a company that I already believe in, while choosing two clothing items to try and keep, in return for sharing with you about them?
I'm in!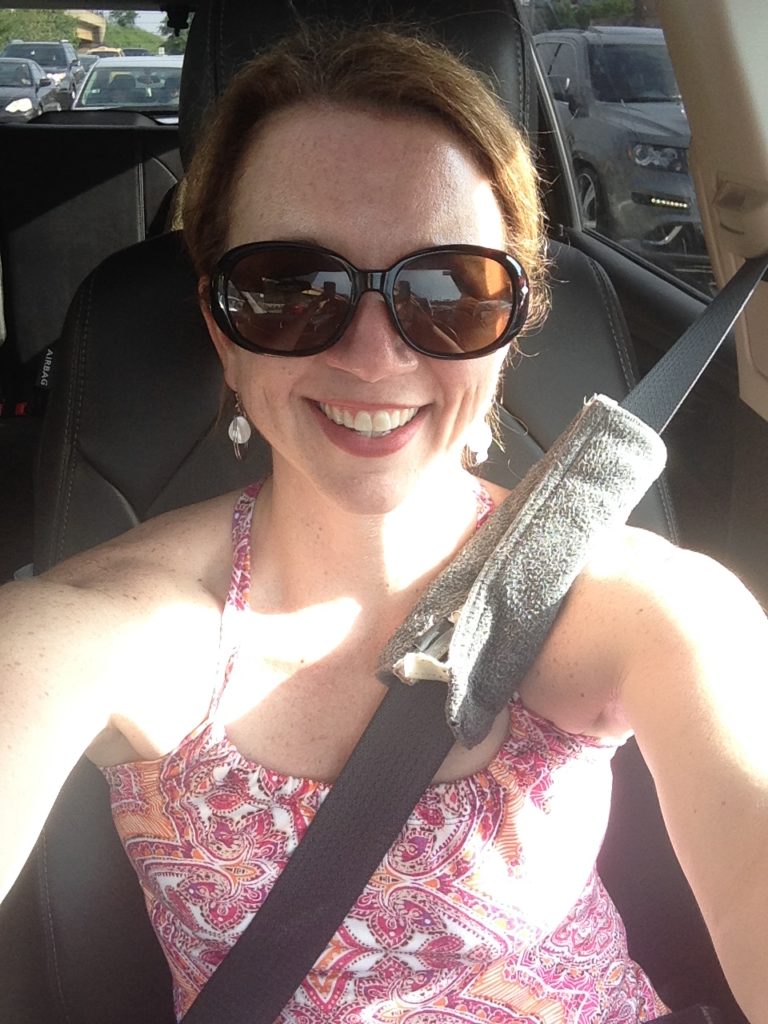 The first time I remember coming across something made by prAna was on the last night of our vacation, in June 2014, at one of my happy places, Hilton Head Island (HHI), SC. I was in the best physical and emotional shape I'd been in a while. I was feeling awesome in my own skin and wanted to reward myself for the work I put in towards my health and fitness, when we wandered into a outdoorsy clothing shop on HHI that carries prAna.
I was immediately drawn to a dress, which I now know is one of their most popular items, the Quinn. The beautiful pattern, including many of my favorite colors had me mesmerized. Those who know me in person, may be familiar with it, as I bought it that day and wear it ALL. THE. TIME. My mom refers to clothing items like that as our "uniform."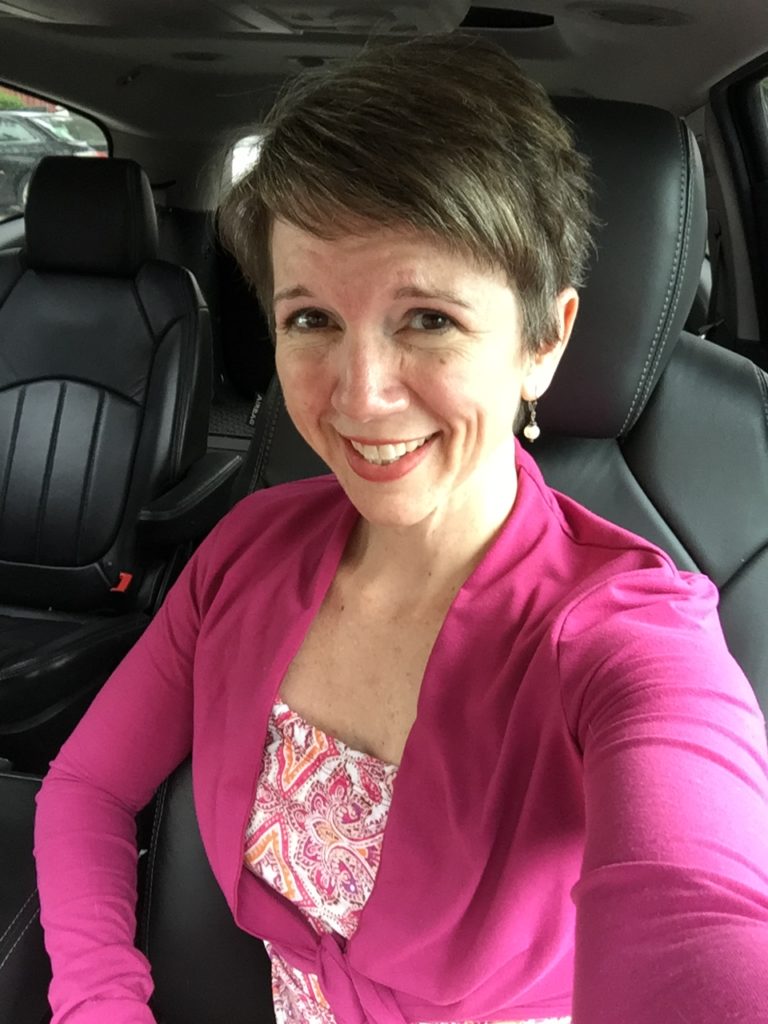 I also bought a solid purplish-pink (I am sure there is a better name for the actual color, but my non-primary color vocabulary is escaping me at the moment) wrap that day to wear with the dress, which works and goes so well with it. I am not sure if they make that style anymore, as a quick internet search has not helped me to find it.
So many times when I wear a sleeveless dress in warm weather and then we go inside someplace with A/C, I wish I had a cute cover up to warm me up, that goes with my dress. And prAna makes a lot of great options in this category too. I wore both the dress and the cover up out to dinner (at an air-conditioned restaurant) on the island that night and loved they way I looked and felt.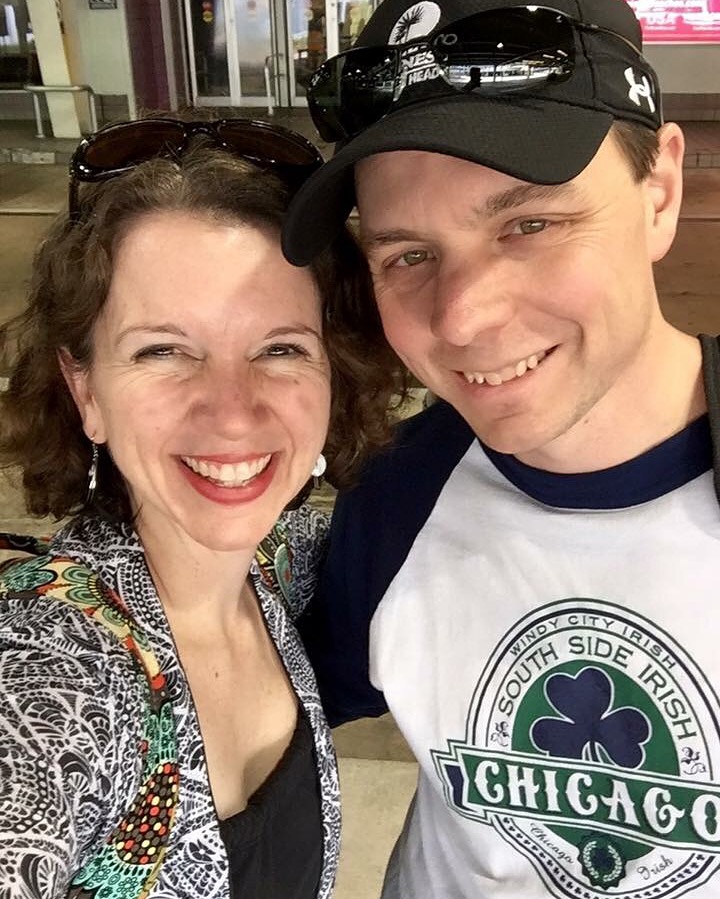 Not long after our vacation on HHI, I found myself in a similar outdoorsy clothing shop in my hometown of Evanston, IL. And once again I was drawn to the prAna section. Knowing how much I love and wear my first set, it was an easy decision for me to buy another Quinn, this time in solid black, along with another wrap. The wrap this time had the design, in black and white. This combo is another outfit that is part of my regular warm spring day/summer uniform. So again, if you see me that time of year around town or on social media, odds are it will make frequent appearances.
And clearly I need to work on taking more full length selfies (see next photo below) or ask others to snap a pic of me when I am rocking an outfit I love, especially when wearing my Quinn dresses, as most of what I found, when scanning my archives were various versions of these close-ups. You can see full length pics of the Quinn Dress by clicking here and that's pretty much what I look like wearing mine anyway. 😉
I also bought a prAna black mini skirt that day, which I like a lot, but don't wear as often, because it is super short and at 42, I am more self-conscious about length than I used to be, in spite of being in great shape from working out regularly and knowing I can pull it off, when I want to.
So what was I going to choose to try, as part of this campaign?
We were sent links to a variety of options, including a number of Quinn dresses, and encouraged to pick two items (not of the same style), so a top and bottoms or a dress with a sweater, etc.
It would've been a safe bet to make one of those items a Quinn dress. Right? And how fun to get to pick a new one, along with trying something else I wasn't familiar with in the prAna line.
The old me would've likely gone that route.
But the version of me I am rocking now, opted to trying two items I didn't know anything about, but looked awesome on the prAna website.
I selected a new addition to their Hemp collection, the Calypsa Top in Coal and their classic and very popular Kara Jean, made with organic cotton, in Laquered Rose.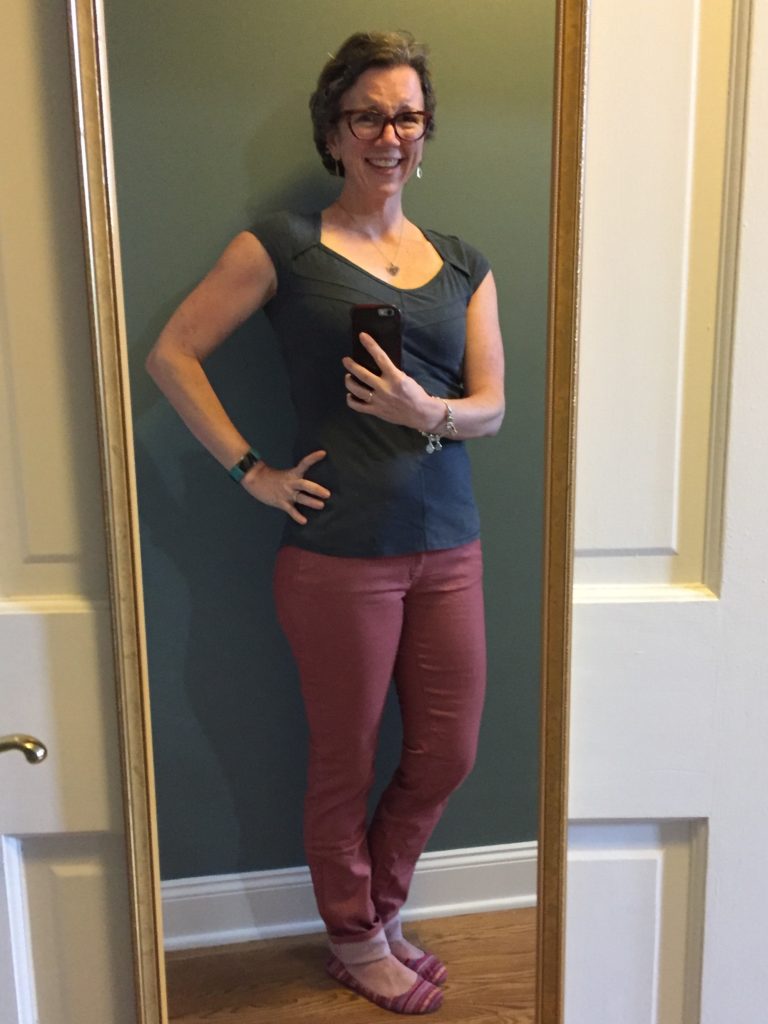 I love the weight and feel of the Calypsa Top. I like how it shows off the muscles in my arms and how the subtle pinkish stitching on the grey coordinate with the color of the Kara Jeans.
I like the look and feel of the Kara Jeans a lot too, especially the color and how they show off my figure/strong legs, which I work hard at.
Full disclosure, I ordered both pieces in my regular size, when I am in my best shape, which = Small for the top and 4/27 for the jeans. And in the time it took for them to arrive (there was a snafu with my contact info, so they took longer to get to me), I managed to splurge more than usual (on our spring break family vacay) and put on about 5 lbs.
So I do think both will fit more comfortably and look even better when I hit my goal weight and body shape, including shedding 5-10 pounds and dropping a few inches all around.
Getting to wear these, while feeling and looking my best, is even more motivation for me to rock the workout program I am doing and the eating plan I follow daily.
And if you are wondering why prAna chooses to make their clothing with the materials they do, as I was, these two videos are enlightening/worth watching:
Why Hemp Matters: Kind of a Wonder Crop
Why Organic Cotton Matters: Sustainable Clothing Movement
How would you like to try/get some prAna too, whether this clothing brand is new to you or you already know how awesome they are?
As part of this campaign, I get to offer you 15% off your prAna purchases through May 19th, using this discount code: MHMS17KB.
This is an exclusive sale, the only one prAna has going as of tomorrow (April 19th), so please help me show prAna what bloggers and social media can do.
And if and when you do order, I would love to hear about and see what you try/buy.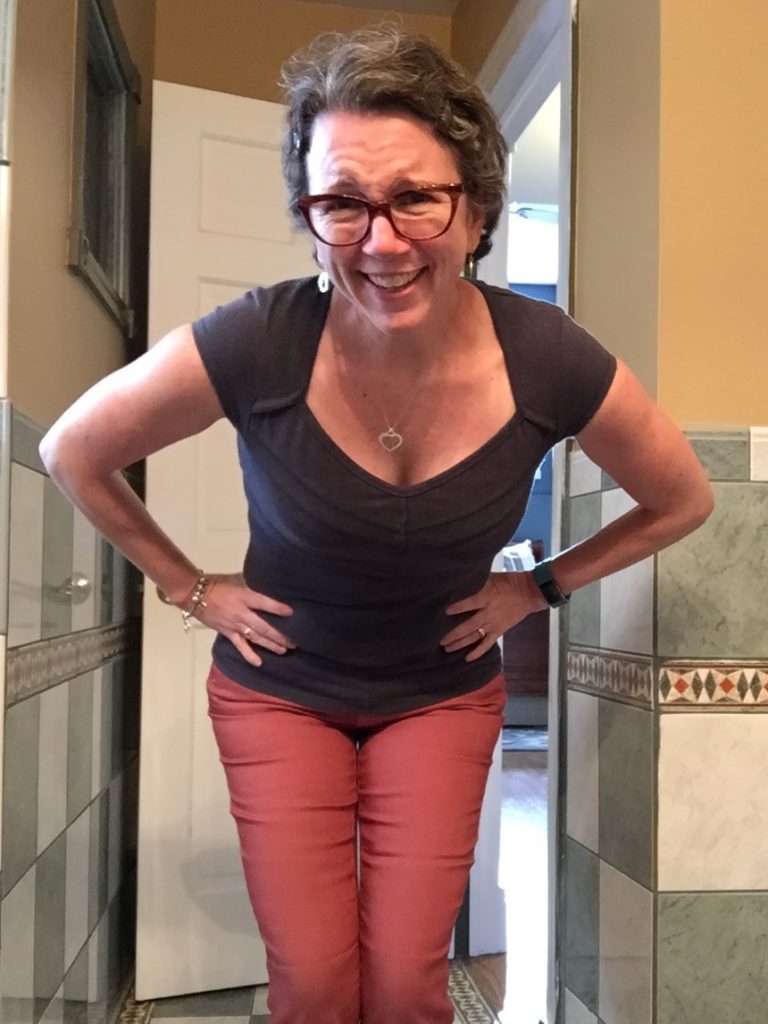 If you are in doubt about what to start with, you won't be surprised that I highly recommend the Quinn Dress, and after trying the Calypsa Top and Kara Jean, I'd add both to that list.
Deal?
There is something about learning more about a company, such as prAna that helps me to build a stronger connection to a brand and impacts my loyalty to certain products and services. I certainly look forward to trying more of their styles and eventually getting another Quinn Dress (or two).
Thank you for reading about my experience with PrAna over the years and most recently, trying two new to me items from their clothing line. Many thanks to prAna and Lori Holden from Lavender Luz  for the opportunity to participate in this campaign.
~~~~~~~~~~~~~~~~
Disclaimer: I was compensated for my participation in this prAna #prAnahigh campaign, in the form of products for me to sample and share about. However, the opinions expressed here are my own.