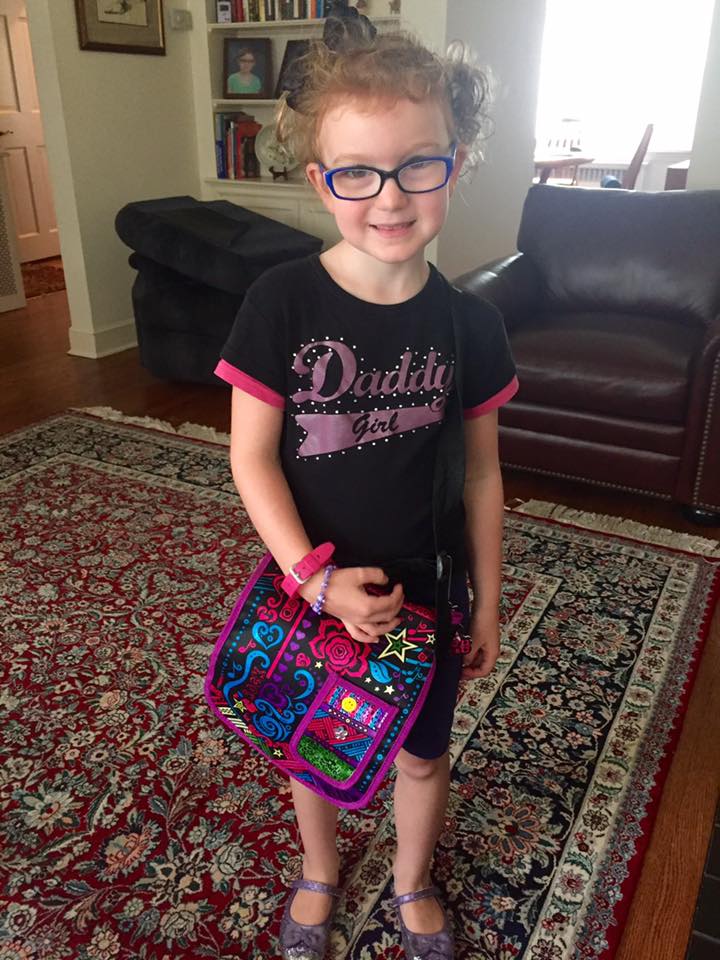 Last night, when I tucked you into bed for the last time as a six-year-old, you asked me if it was okay for you to read a book to help you get sleepy. That is one of the biggest changes this year… You can read! And you really enjoy it!
You learned so much at Sutherland in Kindergarten and had so much fun with your old and new friends at our neighborhood school.
It was bittersweet to find out you got into Keller for first grade, as we are ecstatic you get to be at the same school with Sean for these next two years and love our Keller family, however we also miss the people we got to know during the year you were at Sutherland.
Since Sean has always attended selective enrollment Chicago Public Schools, which we are grateful for, it was so nice to experience our neighborhood school and hard to leave. You and Sean both seem to be thriving at Keller together and it was a bonus when we found out that one of your besties would be joining you there too!
I know I am biased but it seems like there's nothing you can't do. And you want to try just about everything, so we have to watch that we don't let you over-program your first grade year anymore than we already have.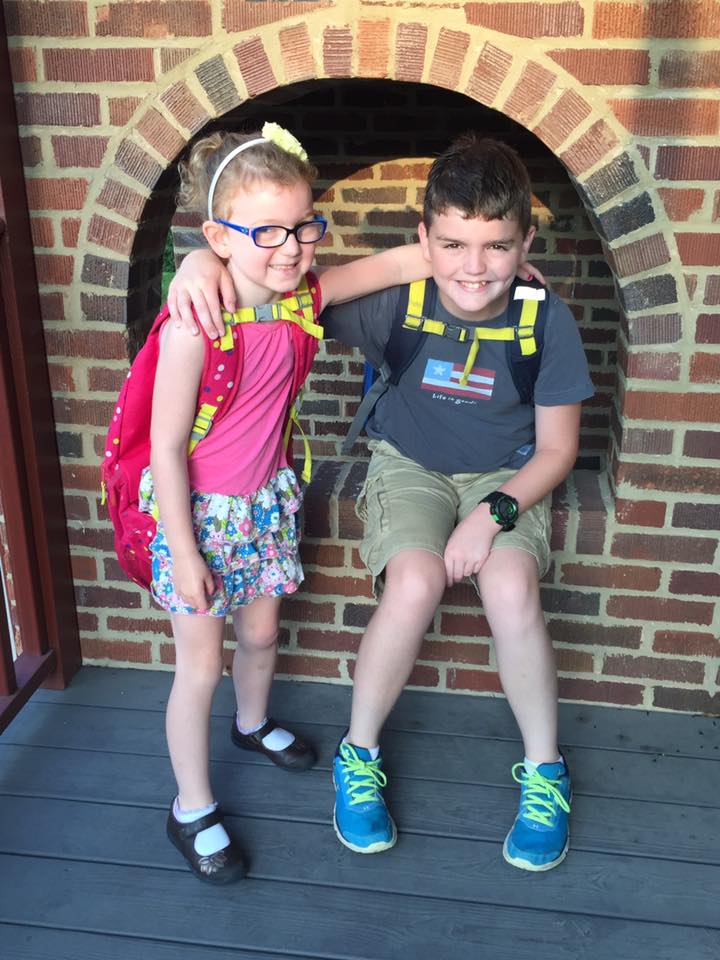 You played T-Ball in the spring and are playing on the Keller 1st/2nd grade soccer team, you are continuing with Ballet and Tap at the Dance Gallery, you are in the Beverly Arts Center's (BAC) The Music Man production this Fall, you are trying gymnastics for the first time (in part because one of your cousins does it and you got such a kick out of watching the 2016 US Olympic Gymnastics Team compete and win Gold in Rio)!
This summer you were all about swimming whenever and wherever possible and were it not for everything I just wrote about, you'd likely have gone out for our local park district's swim team as well!
You also started Religious Education this year and its great that some of your friends from Sutherland are in your class, as well as Keller and other neighborhood schools. We are excited for you to learn more about God and our faith, though we already talk about both regularly at home.
You are so creative and love to draw, color, write stories, dress your American Girl dolls, and pick out fun and unique outfits to wear yourself everyday! You really liked participating in Daisy Scouts last school year and hope to do it again this year.
You are at such a fun age and other than whining when you are tired or don't get your way, which we are working on, being with you brings Daddy, Sean and me so much joy!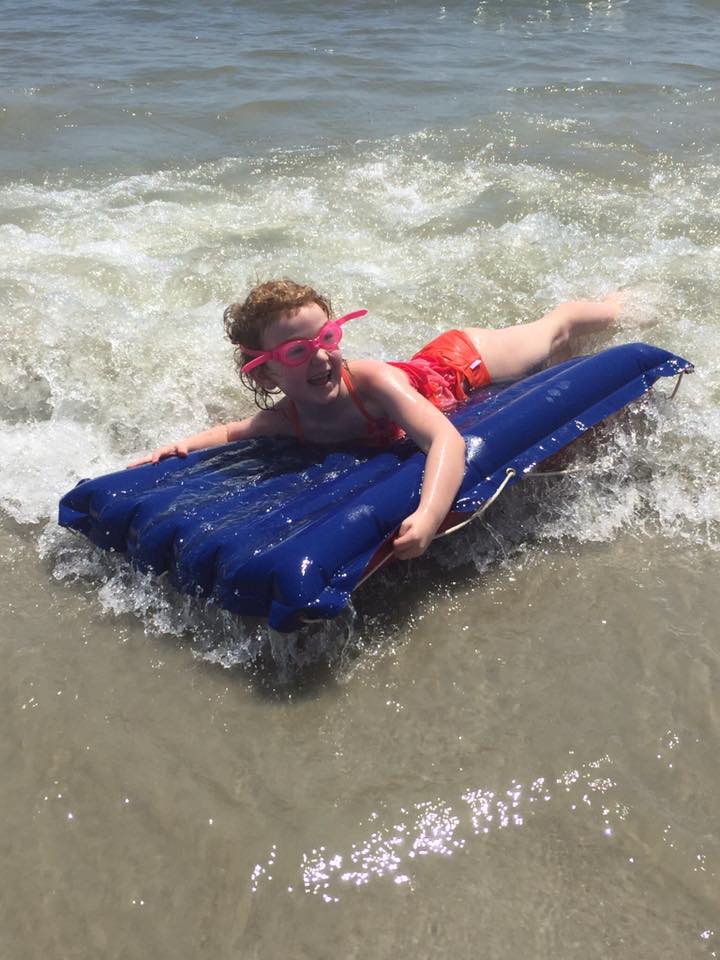 You make friends easily and love having playdates as often as we are able to schedule them. You still miss J a lot and we are glad we've gotten to see him and his family a few times this year and have plans to get together a few more.
You continue to adore our extended family, from your grandparents, to your aunts, uncles, and especially your cousins! You love your sleepovers with our Wisconsin family whether we are visiting there or they are here. And this summer you had a blast at "Girls Week" at the Lake with grandma and your Benson girl cousins. "This one time at Girls Week…" has become a regular addition to conversations!
Though it still takes you awhile to warm up to new people, you've really come out of your shell and into your own over the past year! Your Ballet teacher speaks so highly of your technique and even promoted you to the next level sooner than we expected. You fell in love with the story of Annie, when you performed in the musical at the BAC, and thrived in your first one without your brother (since he had moved up to the older kids production).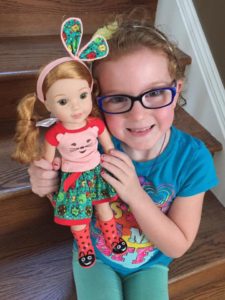 Just thinking about you makes me smile and some of my favorite moments are when we sit together on the couch and cuddle, while you watch something on TV and I often work on my laptop or my phone. You are such a great help around the house and are getting better at the chores you asked for, such as making your bed and straightening your room.
Daddy and I are especially proud of how you were willing to get rid of so many of your early childhood toys for our block sale and to donate recently. I still struggle with holding on to more stuff than I'd like and hope to help you learn some healthier habits when it comes to what to save and what to pass on. Though Grandma and Grandpa Axe tried plenty to keep me from being a pack rat, I was too sentimental to part with enough along the way and am paying for it now.  And I am also impressed how you saved up to buy your new doll Willa, a "Wellie Wisher" from the American Girl line.
We had so much fun our family adventures this summer, especially our road trip to Hilton Head Island! I love being able to see you and Sean enjoy one of my favorites places on Earth as much as I do. From going for long bike rides on the Island, to riding waves in the Ocean, to swimming in the pool, and hearing Gregg Russell sing under the old Oak tree in Harbor Town, we made so many great memories together there last month!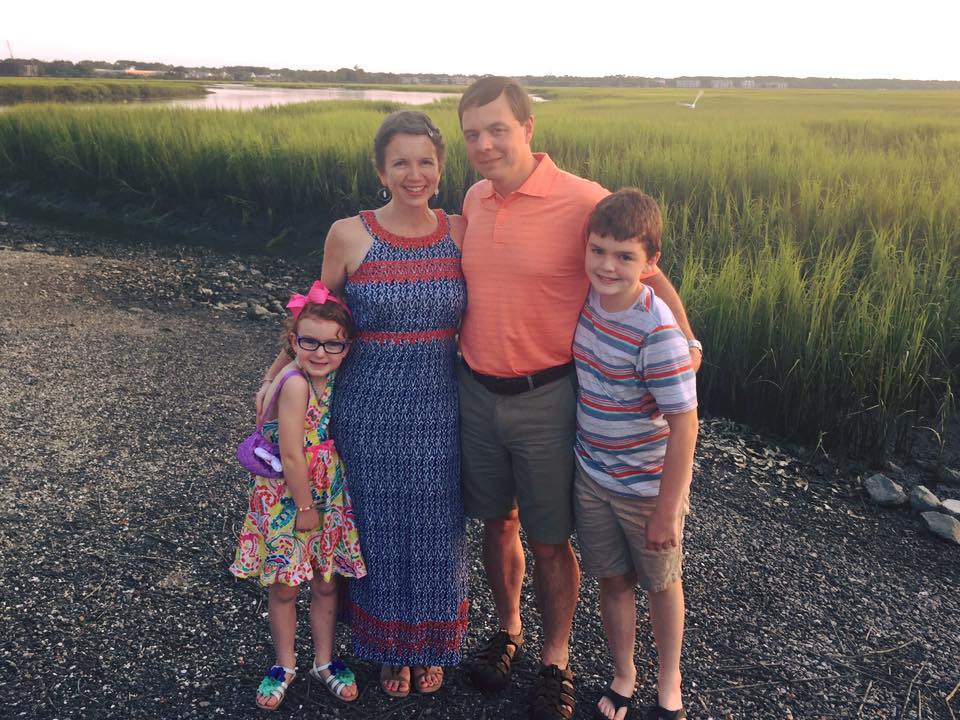 They say "don't blink" because our children will grow so very fast and I realize the truth in that. So I try to make the most of every day I have with Sean and you, while we continue to honor your sister Molly's short life and memory. Thank you for being you and all you bring to our family and everyone you meet.
You are so cute and I think you know it! People tell us all the time how they love seeing pictures of the outfits you come up with and you sure know how to rock pig tails! There is a TV show that Daddy has told you about, it was on when we were kids, called Punky Brewster and I agree that you've got a lot of the spunk that character did.
I hope and pray that as you grow and mature that you don't lose the confidence and kindness that you exude today.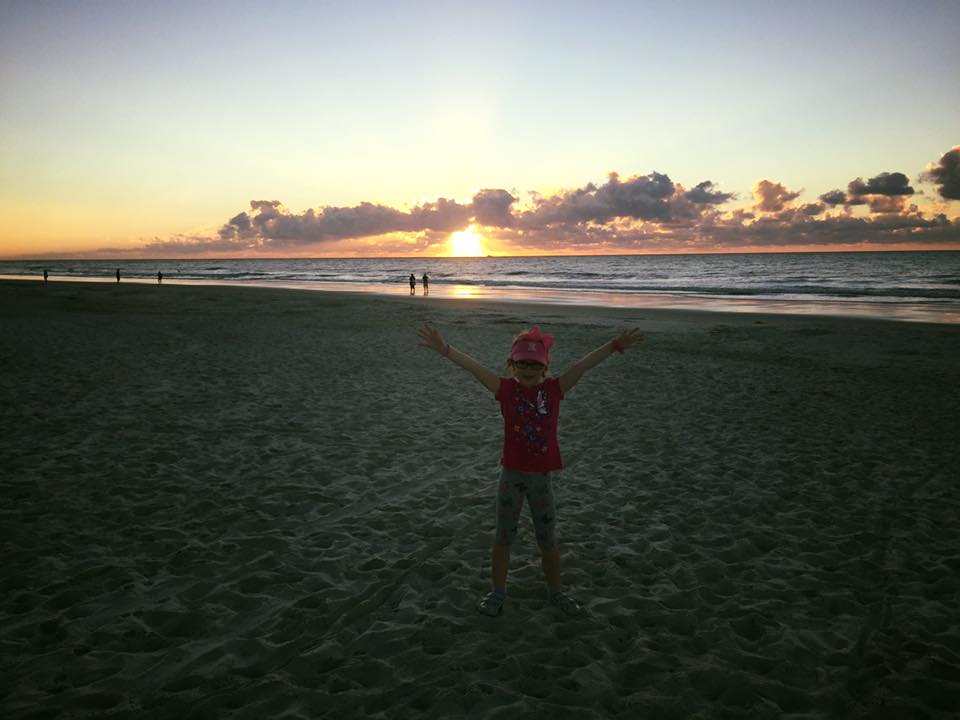 Happy 7th Birthday, Abigail Grace!
I look forward to celebrating you with family and friends this week, as well as our adventures together in this next year of your life!
Do you know how much I love you?
SOOOOOOOOO MUCH!!!
Love,
Mommy