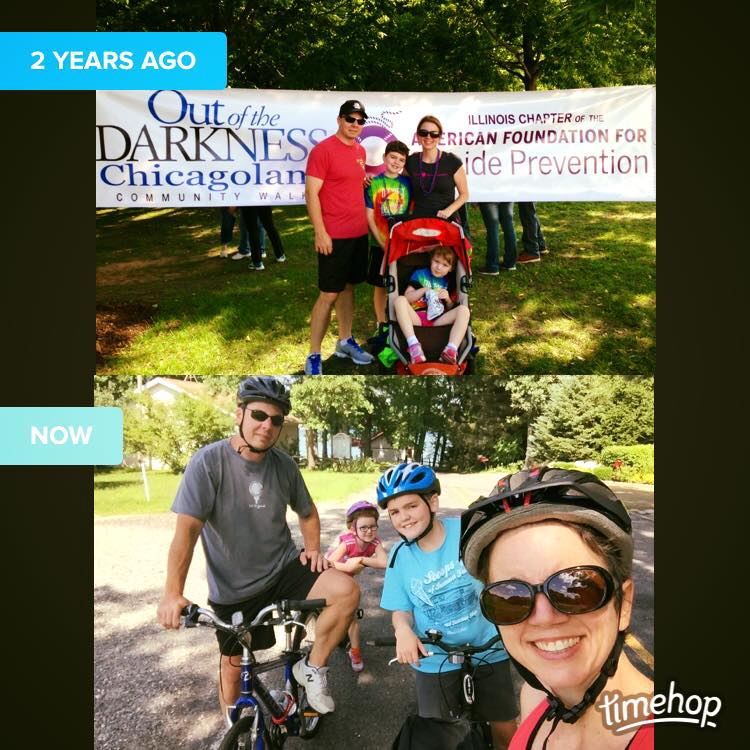 Two years ago we walked in honor and memory of our loved ones who died by suicide.
Two years ago I was new to being a coach. 💪🏼
Two years ago I was learning to navigate life with moderate generalized anxiety disorder. 🤔
Two years ago I struggled to live what I claimed my priorities were. 😔
What has changed two years later?
I am able to recognize even more what I can and cannot control in my life. 💡
I am still coaching and have learned so much about how to help others on their health and fitness journeys. 👊🏼
I am managing my anxiety with medication and behavioral therapy, which includes implementing healthier daily routines. 🌅
I am living more intentionally and my priorities reflect that. 😊
How about you?
I love to help others take responsibility for their lives and achieve their goals through creating, implementing, and being accountable for healthy habits. 👊🏼⏰✔️😀
Comment or message me on Facebook if you are ready to talk with me about making positive changes in your life.💡