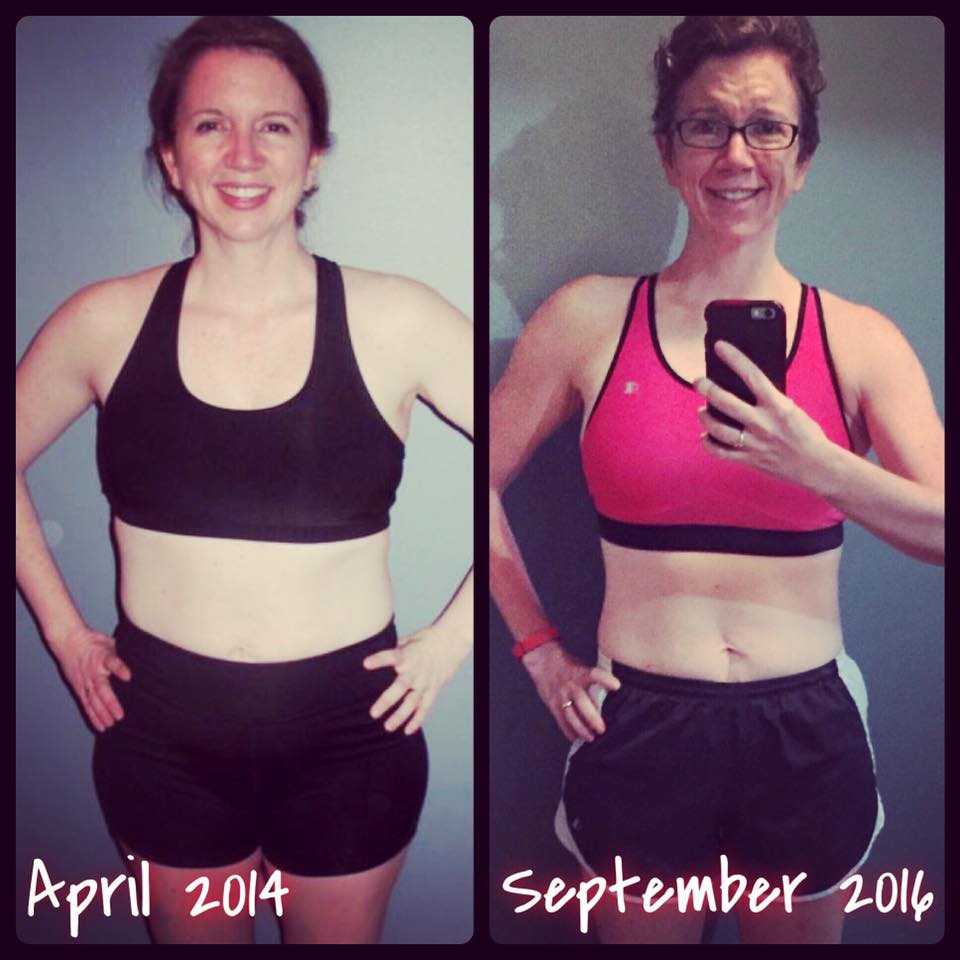 I love before and after pics! 💙  And it's been awhile since I've shared a set of mine… 😉
So today, on the left, I give you 39-year-old me, the day after Eater Sunday in April 2014, when Bob and I began doing Focus T25 with Shaun T and drinking Shakeology daily. 👊🏼
On the right you see 41-year-old me, last week, on the first day of my newest accountability group with my clients and the coaches on our team. 💪🏼
What differences do you see?
Do I look stronger?
Leaner?
Healthier?
Happier?
More confident?
I will tell you that almost 2 1/2 years into our journey with Beachbody I feel so much stronger, leaner, healthier, and more confident. 🙌🏼💙 😊
And I love being able to pay it forward as a coach. 💡
How do you feel today?
Are you ready for your own before and after story?
I love to help others take responsibility for their lives and achieve their goals through creating, implementing, and being accountable for healthy habits. 👊🏼⏰✔️😀
Comment or message me on Facebook if you are ready to talk with me about making positive changes in your life, especially when it comes to your health and fitness. 💡