On Saturday I got to hear twelve stories that I hadn't known before.
Each story was unique and from the perspective of a mother, a child, or both.
And I got to share some of my story.
The lucky thirteen of us make up the cast of the 2016 Listen to Your Mother Chicago show.
Over the next month or so, we will continue to get to know each other better and we will practice sharing our stories, before we share them on stage on May 1st at 2:00 p.m. in the Athenaeum Theatre.
This experience still feels surreal to me at times.
Saturday was what my mom refers to as a "peak life experience."
It was an awesome opportunity to gather with a group of twelve women and one man who are passionate about writing and about sharing our stories.
We were all nervous.
In some ways it was like our first date, only more of a group date (for those familiar with The Bachelor). And we all knew we'd already been given and accepted roses, so none of us could be sent home.
We were excited.
We were curious.
Some had done their research and felt like they knew each one of us fairly well from following our internet/social media footprints.
Others, like me, had browsed a bit, but really didn't know much about our crew and what I was getting into.
I was thirty minutes late to DL Loft (the beautiful venue we met up at) and felt pretty crappy about that.
But my new friends, more like family, helped me to shake that guilt off quickly, which allowed me to relax and fully immerse myself in our first rehearsal.
We gave brief introductions, which were underway when I arrived.
Everyone else had already posed for head shots, so we did mine quickly, and then moved on to our group picture with the talented Brandi Lee of Balee Images.
Then we ran through the show, in order, knowing varying amounts about our cast mates (depending on how much stalking each of us had done) and getting to experience Listen To Your Mother Chicago 2016 together in all its glory.
We laughed.
We laughed some more.
We cried.
We nodded our heads in affirmation.
We could relate to so much that our new friends shared.
And our eyes, our hearts, and our minds were opened as we listened to each story.
Everyone has one.
Not everyone is brave enough to share.
After we ran through the show, we broke bread together (i.e. enjoyed salad, pizza, and even homemade LTYM cupcakes) while we chatted like old friends.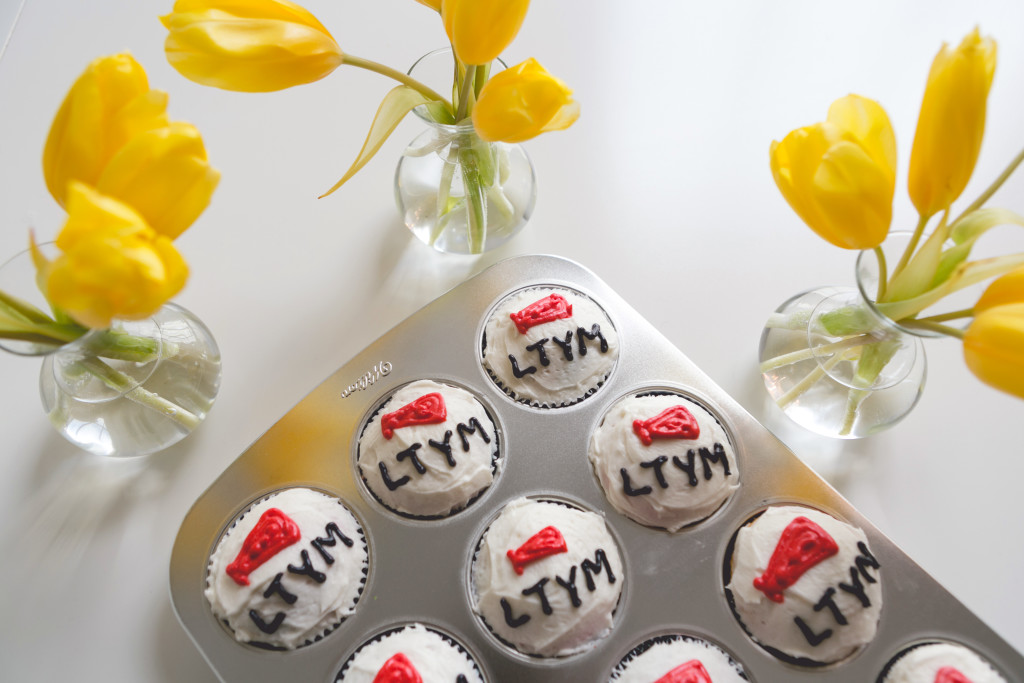 And then we parted ways, until our gathering next month, where we will practice sharing our stories again, as we prepare for May 1st.
I am so very proud to be part of Listen to Your Mother Chicago 2016 along with Francie, Andrea, Rachel, Tracey, Sidney, Pete, Mollie, Melisa, Nina, Megan, Bonnie, and Beth.
If you are local, or want to take a road trip, and haven't bought your tickets yet, you can purchase general admission tickets here. Early bird pricing ends March 31st.
We would love to see you in the audience.
Our show will also be recorded and shared via the Listen To Your Mother YouTube channel.
What's your story?
Do you share it openly with others?