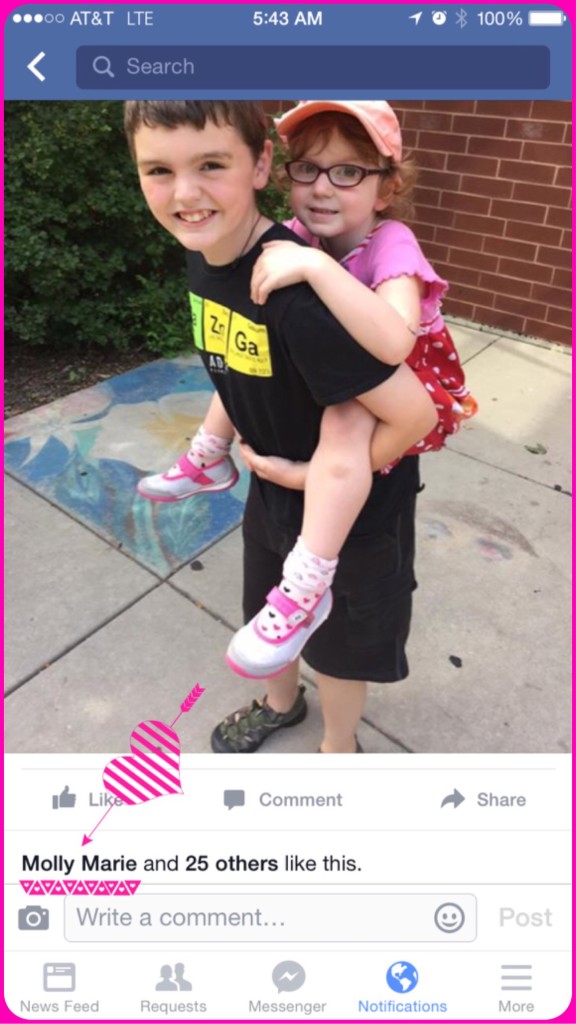 This morning I woke up and, while still a bit drowsy, was checking notifications on my phone. One of the first to catch my attention was that "Molly Marie" had liked this picture I'd posted yesterday of Sean and Abby together after arts camp.
Still groggy, I was confused and at the same time loved the idea that their sister, Molly Marie, in Heaven somehow had managed to let us know she likes the pic.
Then I flipped through my mental rolodex, trying to recall who I was connected with that goes by that name on Facebook. And it didn't take me too long to figure out it was one of our kids' babysitters, whom we haven't seen in awhile.
After that reality check, I needed to move on with my day, getting ready to workout and so forth. However, it was nice, if even for a moment, to believe that our baby girl wants us to know how she feels about her siblings.
Do you believe in signs?
Have you experienced anything like this lately?