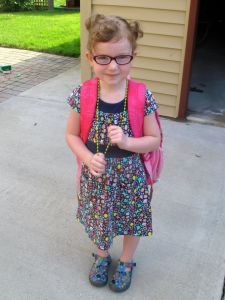 It's your "five birthday!"
You have been telling us how excited you are for it, since you turned four last year.
And what a year it has been…
So many adventures, fun family vacations, trying new things and learning about your world.
You are in Junior Kindergarten now and seem to enjoy going to school every morning, five days a week.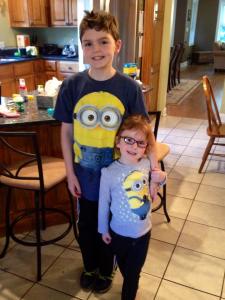 It is your last year at The Beverly Castle Academy preschool and the last year our family will have a child there, which is one of many bittersweet milestones associated with you (and your brother) growing up.
You love to play dress up, as much as ever, and are really into My Little Ponies.
You take a creative movement class weekly at the Dance Gallery with Miss Jamie, for the third year in a row, and are getting more confident in your abilities.
Sean and you are in a musical together (for the first time) at the Beverly Arts Center this Fall and are loving getting to share the experience of attending practices together. Most of the time the two of you get a long well and I am so glad that you have each other, as siblings. You are starting to take on more and more of Sean's quirky sayings and ways of telling stories, which is amusing.
Even though you never got to meet her, you continue talk about your sister Molly and help us to honor her life and memory. It means a lot to me, that you care about Molly and how/what she is doing in Heaven.
You love to have playdates with your girlfriends E and P and especially look forward to your twice weekly playdates with J (once at our house and once at his).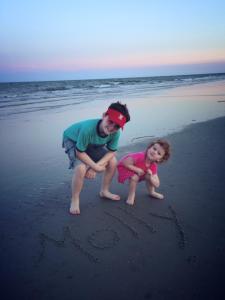 Spending time with family, especially your grandparents and cousins, is also high on your list of favorite things to do. Whether we are spending time at Grandma and Grandpa Benson's cottage in Michigan, visiting Grandma and Grandpa Axe in Evanston/or they are visiting here, getting together with your Milwaukee cousins or your local cousins, for a family party or sleepover, you always seem to be having so much fun!
You ask a lot of questions, as you are so curious about everything, which I think is awesome! Sometimes I am more in the mood to answer them, than other times, but try to remind myself what a precious age you are at and how important it is to take time with you to help you understand what is happening around you.
You are still often shy when you meet people for the first time and that's okay.
You get upset when you don't get your way and we are working on the tantrums, helping you to understand that screaming and crying is not the best way to ask for what you want. However, I am guilty of being inconsistent with the rules and consequences, which I am sure does not help you to get the idea.
You have still never told me that you love me, but I know when you say "garbage-a" that is what you mean. I never thought when you began jokingly responding to me telling you that "I love you," years ago, that it would stick. But even though I don't know when I might every hear you say those words, you show me every day, with the way to want to be near me, have my attention, cuddle, giggle and play together.
I am so grateful for another wonderful year of having you as my daughter. I wish you a very happy 5th birthday and am having so much fun celebrating with you today! I look forward to this next year in your life and know it will be another awesome one!
Love,
Mommy
xoxo