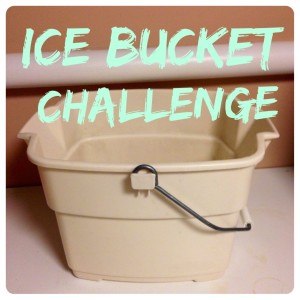 Earlier this week one of my friends tagged me in a post on Facebook. In the post she shared a video of dumping a bucket of water over her head in the name of raising awareness for ALS. She then challenged me, along with two others, to do the same within 24 hours or make a charitable donation.
If you are hoping to now watch a video of me dumping a bucket of water on my head, I am sorry to disappoint you.
If you truly want to raise awareness about Amyotrophic lateral sclerosis (ALS), often referred to as "Lou Gehrig's Disease," I encourage you to visit this website: http://www.alsa.org/about-als/what-is-als.html to learn more, as well as to make a donation and/or volunteer with the organization/foundation.
I did a bit of research and was actually surprised (and pleased) that the #IceBucketChallenge to #StrikeOutALS appears to be something encouraged/condoned by the ALS Association, unlike the goofy Facebook memes that we see every year that are supposed to raise awareness about breast cancer. The ALS Association to date has raised over $4 million, as this challenge has spread across social and mainstream media, even engaging celebrities, such as Justin Timberlake, and sports teams.
I want you, and my friend, to know that I did seriously consider making a donation to ALS, in lieu of, or in addition, to dumping a bucket of ice over my head.
However, another of the women who was tagged in the post got me thinking, when she asked the question:
Can we donate to the charity of our choice?
I thought that was a great question.
As though of course I care about those who have battled/are battling ALS and their loved ones, there are other charities/causes that resonate with me more. If I am going to try to raise awareness about something (which I feel I already do often in this space and across my social media channels), I want it to be something that I am passionate about and feel a personal connection to.
That said, I decide to take the challenge a different direction and choose to do something and donate to a cause/charity that is near and dear to my heart, the American Foundation for Suicide Prevention (AFSP).
Interestingly, I had already been looking into registering and forming a team to participate in one of the ASAP's Out of the Darkness Community Walks, here in Chicago, on Sept. 20th, in honor and memory of my loved ones who have taken their own lives. This ice bucket challenge is now serving as the catalyst to get me to do more than just consider it.
So I signed up for the Chicagoland Out of the Darkness Walk and started a team called Gatekeepers.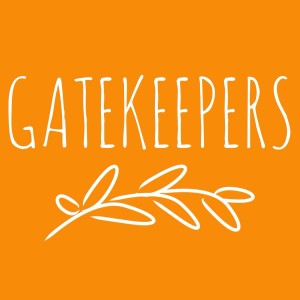 The name references the role we can play as friends and family members of those who are struggling with depression and/or other mental illnesses that could contribute to their dying by suicide. It comes from an awesome song called Gatekeeper by Meg Hutchinson, written about Kevin Briggs. Kevin is a retired Marin County Patrolman who stopped over 500 people from dying by jumping off the Golden Gate Bridge in San Francisco on his watch.
As I have written about here, Kevin did so by asking them two questions:
How do you feel?
What are your plans for tomorrow?
And the taking with them until they made the choice (in most cases) to step down off the ledge and try to life their lives again.
I get that it is not my job to save everyone who is struggling, nor could I have done anything to stop my loved ones from dying by suicide.
It is not my fault.
I am not responsible.
But, I care.
I care and I want to try to help break the cycle.
I want to keep the conversation going, that was brought into the public eye this week with Robin William's death.
Have you lost someone you love who took their own life?
Do you want to join me in this challenge?
Do you want to donate and/or join my team?
Here's how you can…
Click here to join my team, called Gatekeepers.
Click here to donate on my fundraising page.
And if I raise at least $500, and/or as a team we raise at least $1,000, for the AFSP, then I will enthusiastically dump a bucket of ice over my head!
If you are not local to the Chicago area and want to participate in a walk in our part of the country, click here for a list of locations and dates.
If this charity and/or cause does not resonate with you, please choose one that does and find out what you can do to truly raise awareness about it, beyond tagging friends in a Facebook meme.
Will you take the challenge?
Let me know!
A final note, to my friend who tagged me in her post/video: I know you have the best of intentions and this blog entry is not intended to criticize your willingness and enthusiasm to participate in the ice bucket challenge for ALS. I am grateful that you tagged me/got me thinking. It caused me to act on something that I have been wanting to do, so again, I thank you! You have such a big heart! xoxo