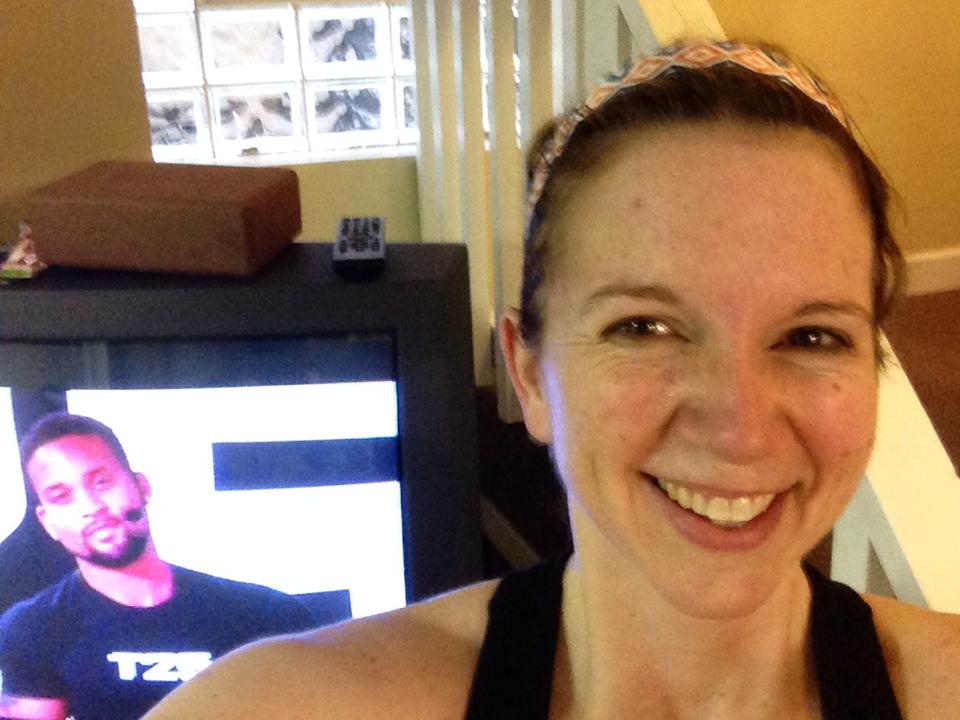 Last year I was determined to get/stay in shape and shed weight. I even began and maintained, through July, a regular series/blog hop here called the Winter Shed, followed by the Spring Shed and eventually, the Summer Shed.
It really helped me to be accountable to myself and the other women who participated. I shed a decent amount of weight, tried to eat healthy and have my life reflect what I claimed my priorities were. Overall, I did well. I was in great shape and at my lowest weight in years by my 20 year high school reunion in July.
But it wasn't long before I stopped being so good about what I ate and consistent with my workouts. I still taught my regular weekly group fitness class and tried to eat healthy, but slowly began to creep back up on the scale. My clothes were getting tighter and I was getting frustrated.
I had abruptly stopped abruptly stopped my weekly Shed series after attending BlogHer'13 at the end of July. I felt I was spending too much time writing about my goals and not enough actually working to reach them.
For many reasons I struggled, in this new year, to get back on track.
That was until I was introduced to Team Beachbody.
Yes, the name sounds a bit hooky and my biggest concerns do not center around how I look in a bathing suit. However, I love their philosophy on health and fitness.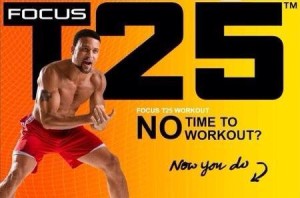 One of my friends from MOPS group that I used to attend, invited me to do Focus T25, one of their DVD workout programs, and try drinking Shakeology, a healthy meal replacement shake.
It didn't take me long to buy into T25, especially because it sounded so efficient and effective.
Who doesn't like the idea of only having to workout for 25 minutes a day?
I was much more skeptical about Shakeology. I had never drank something "like that" in my life and wasn't looking to start now.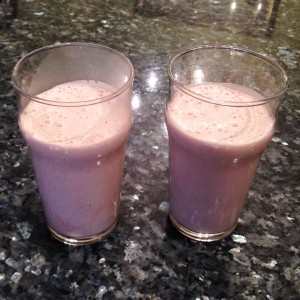 That said, I consulted Dr. Google and found some great reviews and articles which helped bring me around to wanting to find out for myself what all the fuss was about.
These are the two reviews that especially sold me:
Fast forward to last week, a few days into doing T25 and drink Shakeology daily with my husband (yes, I convinced him to do this together)…
We were waking up every morning at 5:30 a.m., making a shake to split, then doing our T25 workout, making another shake to split and the going on with our days, a bit sore, but full of energy and feeling awesome about what we were doing!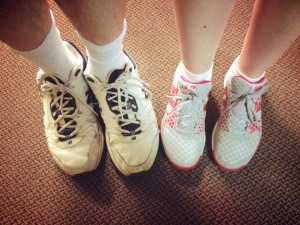 As those who I am connected with on Facebook may know, I am super excited about doing this! I was posting selfies after my workouts often and sharing how much I was enjoying T25 in status updates. Some of my family and friends started to inquire and it wasn't long before I asked my friend and Team Beachbody coach for more information about becoming a coach too!
It seemed like such a good fit, since I am also an American Council on Exercise (A.C.E.) certified group fitness instructor and genuinely love to help others get/stay fit and healthy.
In light of my experience with blogging and social media, it was easy for me to quickly set up a Facebook page to support my new business venture.
Please check out, like, and share my page: Fit & Healthy with Coach Kathy.
If you want more information about T25, Shakeology or any Beachbody products, please comment here and/or send me an email Kathy@BereavedandBlessed.com and I will gladly fill you in on what's involved, how much they cost and why I believe whole-heartedly it is worth investing your time and money in.
I believe that our lives are defined, in many ways, by how we choose to spend our time.
Of course it makes sense to try to be fit and healthy, but why not do so as efficiently and consistently as possible?
I look forward to hearing from you and sharing some of my journey with T25, Shakeology and Team Beachbody here in the weeks to come!