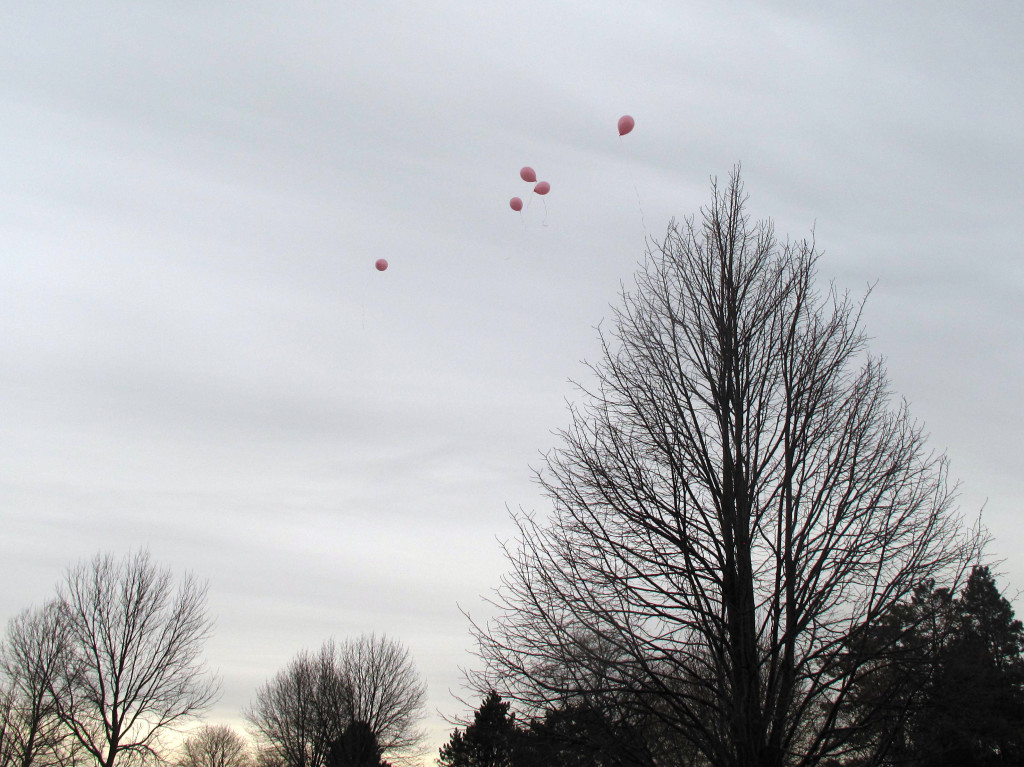 For the past six years, on Molly's Heavenly Birthday in April and at our perinatal bereavement support group's Walk to Remember in October, our family has participated in beautiful and therapeutic balloon releases in honor and memory of Molly, Babies Benson and other babies who left this world too soon.
In the early years all I knew was how special these traditions were to me, my loved ones and other bereaved families and friends. However, sometime over the past few years it came to my attention the potential dangers that come with this practice of memorializing babies, and others who have died, by sending balloons with our love up into the sky.
I was saddened to learn what can happen when the remnants of some of the balloons return to the ground or often (and worse) bodies of water and then are found by animals who eat them, can get very sick, and sometimes die.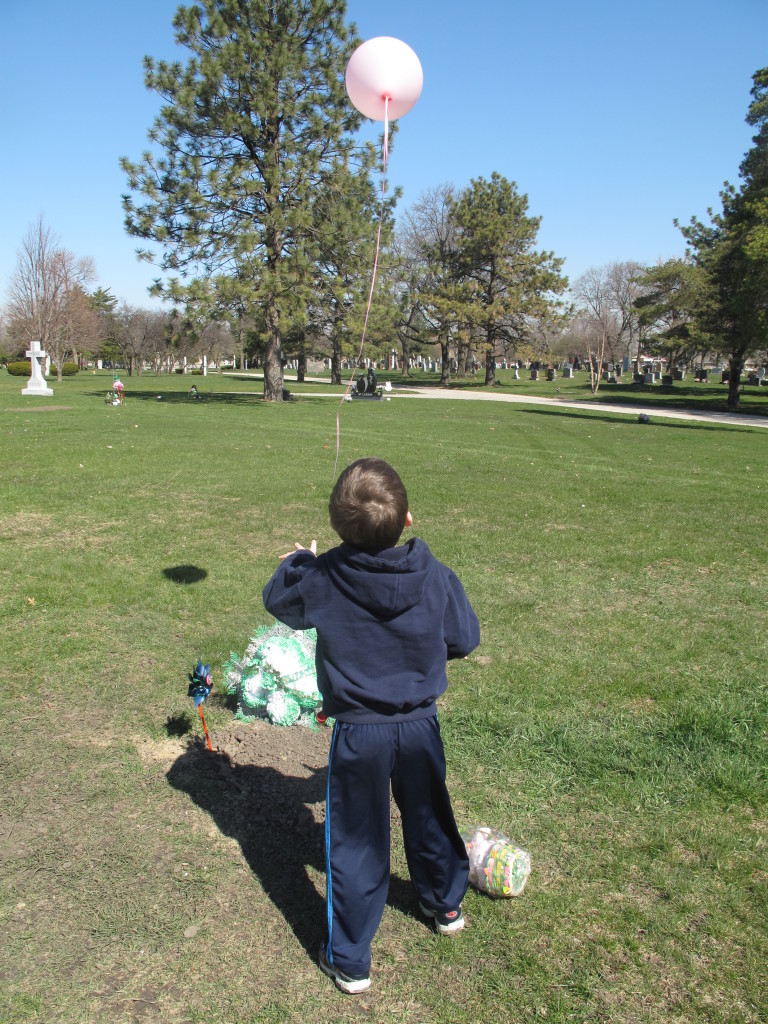 I feel very conflicted about this and, to be honest, tried to block out/forget about what I had read for awhile. But from then on participating in the memorial rituals didn't feel quite the same and actually felt wrong to me.
This year, as we prepare to celebrate the sixth anniversary of Molly's birth and death, on April 17th, I was thinking about what to do. The Dominick's grocery store, where we got our pink balloons every year since Molly's first Heavenly birthday in 2009, closed in December. So I wondered where we should try to pre-order them from. That is, if we are going to continue this tradition…
A BIG IF…
I talked about it with Bob, the kids and my parents. Though Sean and Abby are somewhat sad about saying goodbye to this tradition, they are open to trying something new, equally special, and safer. We brainstormed ideas and one of the front-runners, which my mom suggested, is blowing bubbles. We would get enough containers for each person who joins us at the cemetery, on Molly's birthday, to participate. We are still considering other or additional options and welcome your suggestions.
As for the Walk to Remember, I am not sure if our support group is ready for a change like this and don't know if it is a battle I should pick. But I can help influence how my family and I choose to honor our baby girl's life and memory. Though releasing pink balloons (adding one more for each year Molly has been gone) is a beautiful and breathtaking experience for us, I realize it may also be literally taking other living creatures' breaths away.
So as we move forward, I ask for your thoughts, prayers and support, as always. If you know of other and safer ways to honor our baby girl's life and memory, please feel free to share. Thank you!
To our Christian brothers and sisters, I wish you much peace and love as we enter this Holy Week in our Lenten Season.
To our Jewish brothers and sisters, I wish you a wonderful Passover.